Articles on Animation 26 Mar 2009 08:03 am
- I found a couple of articles about Terrytoons and thought I might share them. (Even Terrytoons had their share of PR.) The first talks about the films they're about to release in 1941.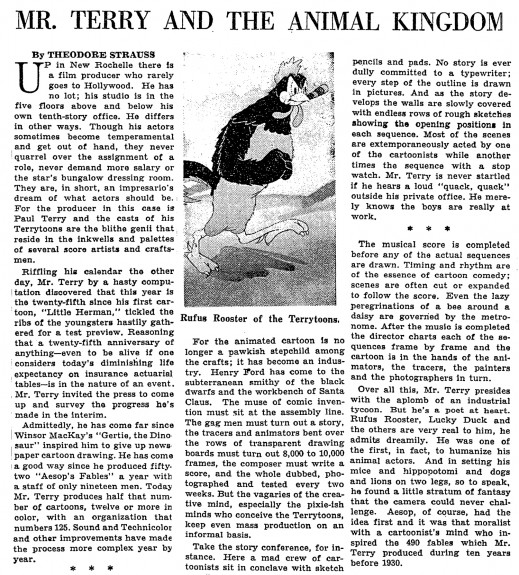 Click any image you'd like to enlarge to read.)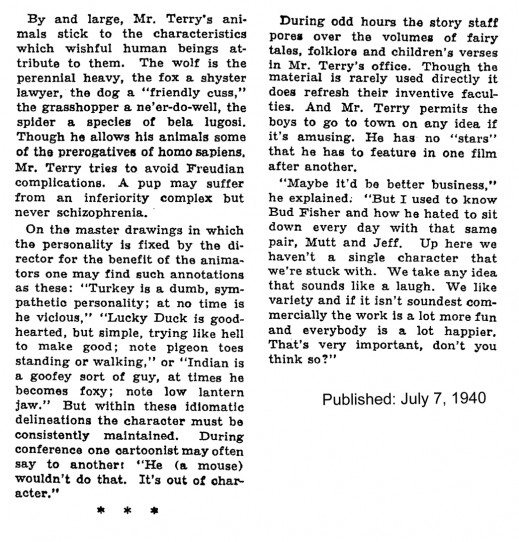 Many years later Terrytoons, having been sold to CBS, were about to premiere a prime time show (7:30 wednesday nights) that featured Dick Van Dyke (pre Dick Van Dyke show) talking to cartoon characters on a television set.
Even back then I thought it was a cheesy show but still tuned in for the few weeks it was on air. Eventually, after the show was pulled Terrytoon cartoons showed up on saturday morning with The Mighty Mouse Show. This was a big deal; it was the best show on Saturday mornings way back then – years before Bullwinkle, Huckleberry Hound and terrible terrible programming.
Here's a piece promoting the Dick Van Dyke hosted show: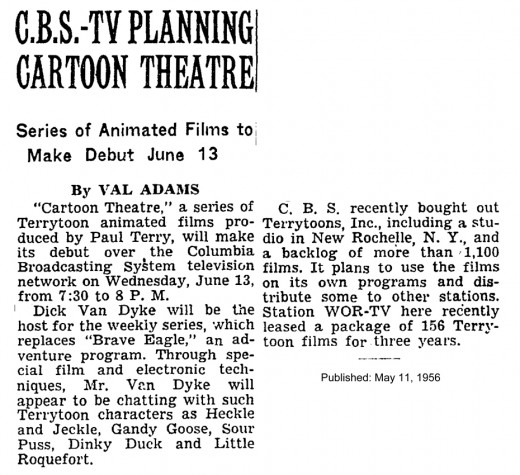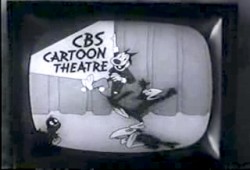 The cartoons leased to local WOR-TV included a lot of silent shorts with classical music backing and some early-30′s cartoons.
They started a show called Barker Bill's Cartoon Show. A ringmaster named Barker Bill introduced cartoons. He was a cartoon character that appeared in a couple of early 30′s cartoons. For this show a live actor impersonated him and introduced old time B&W cartoons.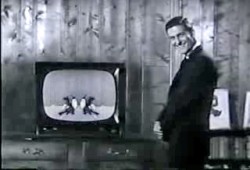 The show was later retitled Super Circus with Claude Kirschner, then Big Time Circus with Claude Kirschner. He was a local NY announcer who acted as the ringmaster (who was not Barker Bill.) He was apapropriately dressed as a ringmaster and chatted with a clown hand puppet named, "Clowny." (You can see the originality of the creation.)
When the Terrytoon deal ran out, they then showed foreign, dubbed cartoons.
2 Responses to "Terry Arcana"
on 28 Mar 2009 at 3:48 am 1.Tom Sito said …

How come no major Hollywood Studio has decided yet to make a live action feature film with 3D CG of Sourpuss the Cat? Seems like a no-brainer to me…
Leave a Reply