Commentary 24 Mar 2009 11:21 pm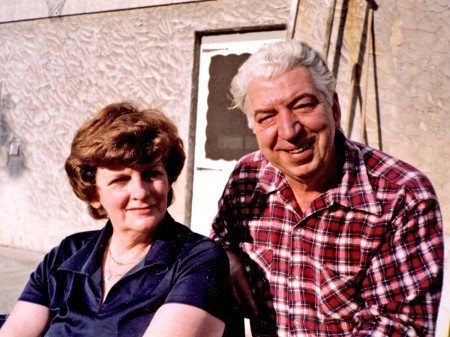 My first memory is of lying on a couch as it's hoisted through a window and placed on a truck. I remember, next, lying on that couch on the open backed truck as it drove across an expansion bridge at night. The stars in the sky blended with the lit beams of the bridge to provide a glorious memory. I was probably five or six, and my stepfather was moving my mother out of her Queens home and into their new home in upper Manhattan – or maybe it was the Bronx. I don't remember.
Those stars and lights of the bridge have stayed with me for a lot of years, and that's how I entered the new home and a new life. There were five of us – five siblings – and a loving home. Lots and lots of shouting and arguing, lots of running about and lots of energy.
All of our games were imaginary in those pre-computer game days. Cowboys and Indians, Johnny Tremaine, and Cindy. Cindy was our dog – a doberman pinscher. But more she was a cartoon character. We created "films" with the opaque projector we'd found in the trash and these rolled up drawings that slid under the projector told stories. We all had our own studios and made nightly premieres often with soundtracks designed on a reel to reel tape recorder that belonged to my father. With all these "movie studios" we also had newspapers so we could review and talk about each others films. The printing press set allowed us to print out these papers and scatter them about.
Our parents supported all this creativity by not being discouraging. I had the craziest dream of becoming an animator – the next Walt Disney – from the earliest age. I was good at math and english, but my parents didn't try too hard to get me to work at a career that might actually be profitable. They supported my crazy dream even to the point of helping me build a multiplane camera stand and giving me more than ample room to have my little "studio."
When I'd actually gotten into the world of animation and things were particularly difficult, it was my mother who did everything for me supporting me in every way possible to continue on in a difficult and complex profession and a small-time entrepeneur to boot. She did the same for all of her kids; she was the safety net if we needed it.
Somehow despite all the turmoil in our lives over the years, we've stayed a particularly close family. We don't all see each other every day – or even week – but we're ready to help each other out if need be. Whatever's necessary. This came from both of our parents but most particularly from my mother who was the strong matriarch of our family. She was very independent right to the end, and I think we all picked up some of that strength from her.
Now she's gone and I'm sorely missing that strength, that back-up support she gave.
Edgar Allan Poe wrote that he believed heaven was in and amongst the stars above us. When we died we moved to that world and shone down on those below. I can only keep my eyes on the stars and think that in some way she's still there for us. She's put these five kids out into the world, and now that we're turning into oldsters, we have the best of what she wanted for us. She's become the star watching over us, and that's probably all the support I'll need.
32 Responses to "mom"
Leave a Reply