Commentary &Photos 29 Mar 2009 08:22 am
- Fire Escapes are among the obvious to anyone walking down the street and yet almost invisible to the everyday eyes that expect them to be there.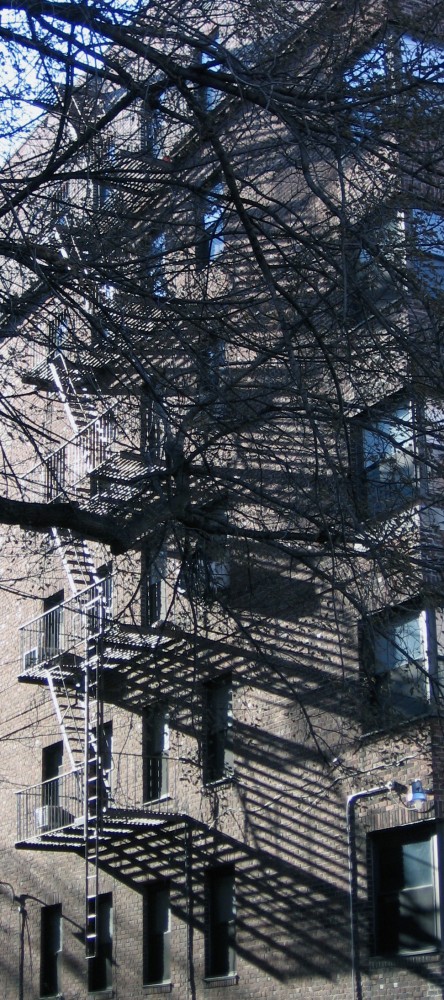 (Click any image you'd like to enlarge.)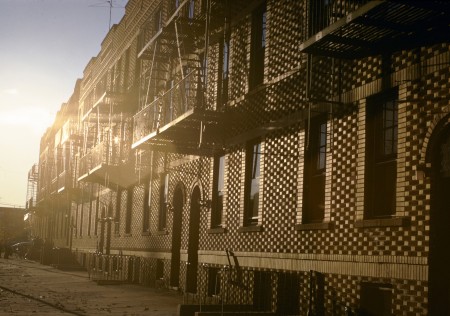 A couple of photos sent me by Steven Fisher showcasing fire escapes
among their own shadows inspired me to start looking anew for these
appendages to many older buildings. The two above are by Steve.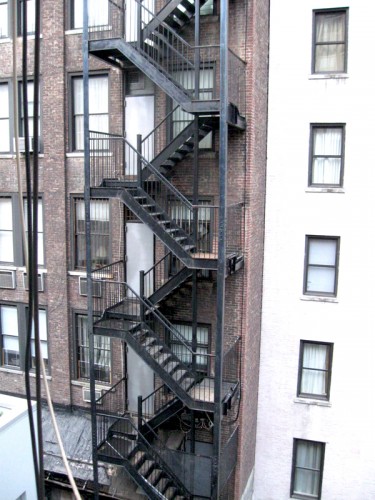 I used to believe that fire escapes were designed to be in the back
of buildings hiding from the public. Designed only to allow an alternate
escape from the building in case a fire arose.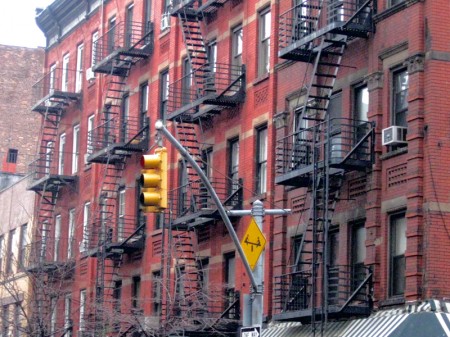 However, it's obvious this isn't true. Older buildings have
no shame in baring their exoskeletal escape route.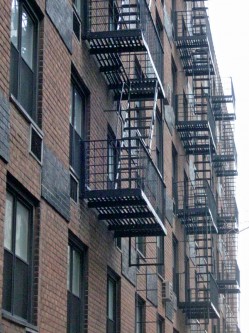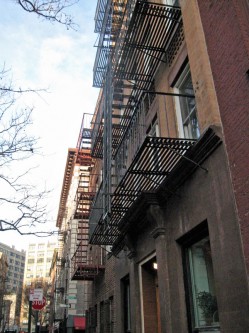 The brownstone just about features the fire escape as a design feature.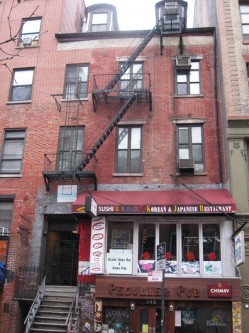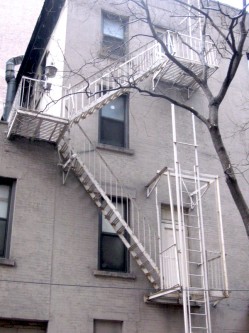 Smaller buildings use smaller fire escapes and
they're shaped for these buildings.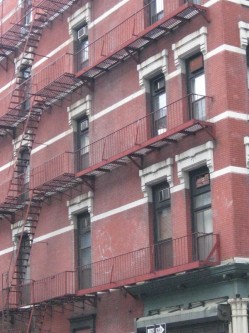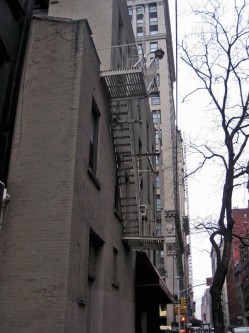 (L) Other buildings have long fire escapes that stretch over
several attached buildings.
(R) Some buldings have tiny shapes that cover small spaces.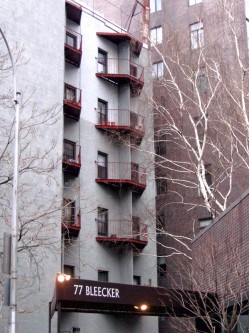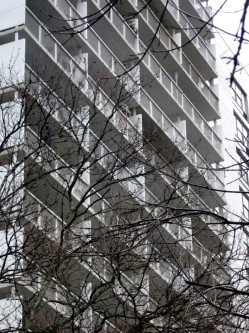 Yet, other buildings don't have fire escapes. They just
offer "patios" that, essentially, LOOK LIKE fire escapes.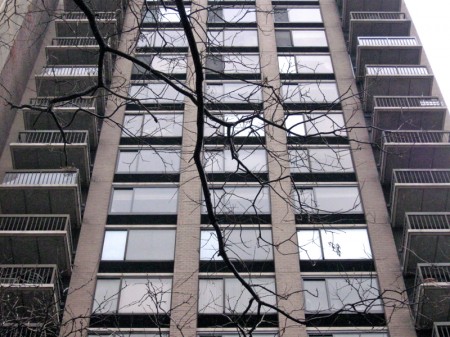 Plenty of patios.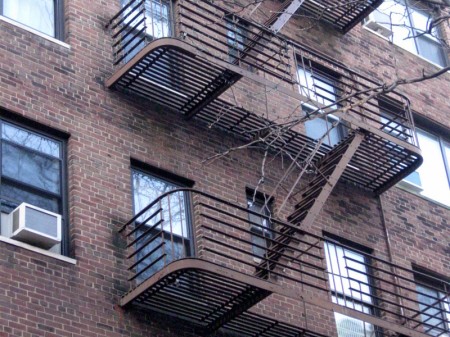 The structure, itself, takes on different shapes as designers
tried to cope with these required exits.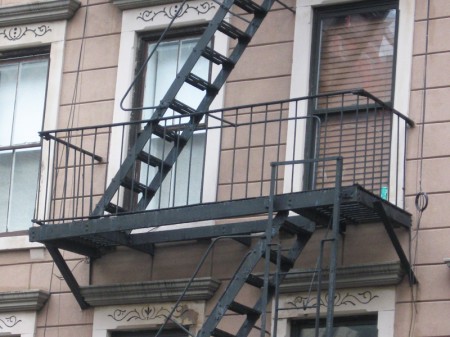 Even some thinner offered a style.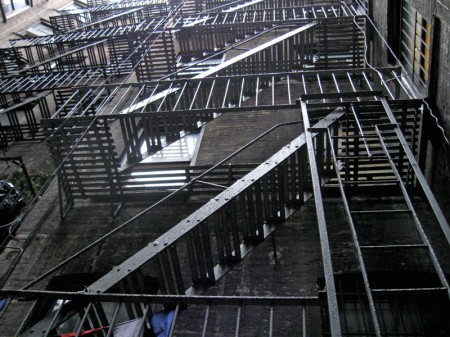 Fire escapes were a brilliant idea, but they don't look very nice.
If they offer an exeunt for escapees, they also offer a way in for burglars.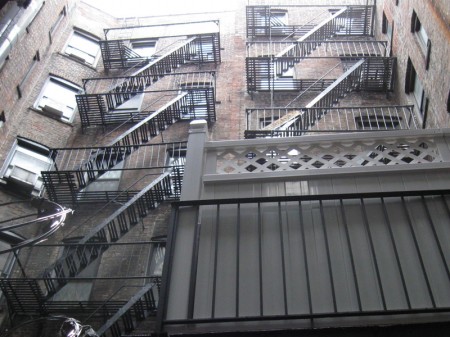 Hence the introduction of the gate guard which prevents intruders
from entering, but that also it makes it difficult for a fast exit.
You can't win.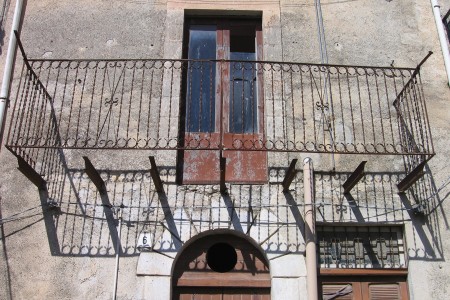 Finally, here's another picture from Steve Fisher.
It was taken in Caltabellotta. Sicily.
It's not a fire escape but what is it?
6 Responses to "Fire Escapes Fotos"
Leave a Reply