Books &Illustration &Luzzati & Gianini 16 Apr 2009 08:06 am
- Emanuele Luzzati teamed with animator Giulio Gianini many times to produce some of the most beautiful films of the 60s & 70s. Their feature version of The Magic Flute completed in 1978 was also adapted into a book by Luzzati. He'd done the sets and costumes for a version of the opera in 1963.
The film didn't get the attention it deserved, and it remains hard to locate. A small snippet is incorporated into a video on YouTube. (The animation doesn't come on until about a minute of the piece.)
I originally saw the film when it once aired on local WNET (PBS station). It wasn't repeated and video wasn't available back then. However, I do have the children's book which Luzzati published from his designs for the animation.
Here are the first half of the illustrations in the book.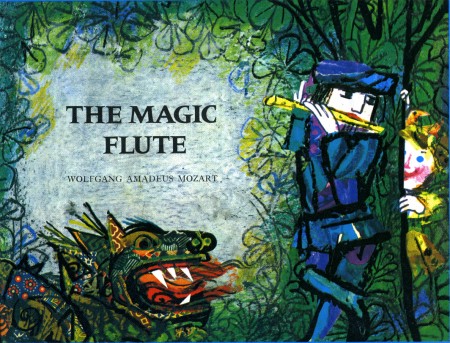 (Click any image to enlarge.)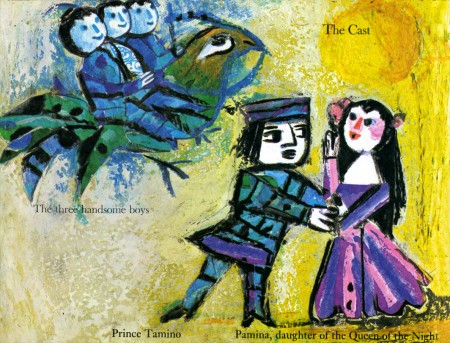 1
I left the type in the illustrations, though it's a bit hard to read.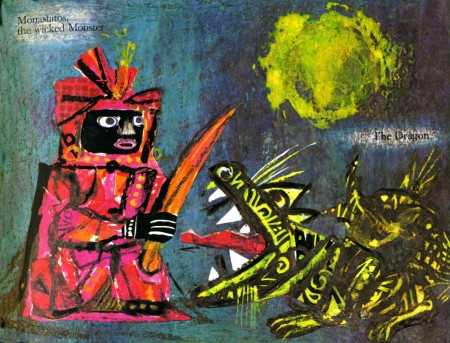 2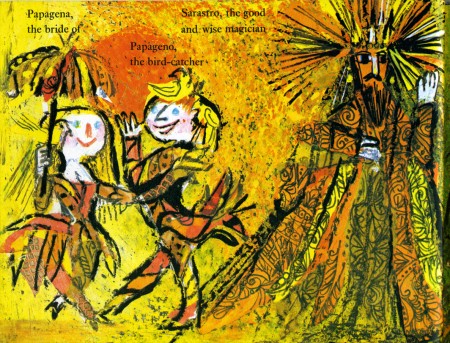 3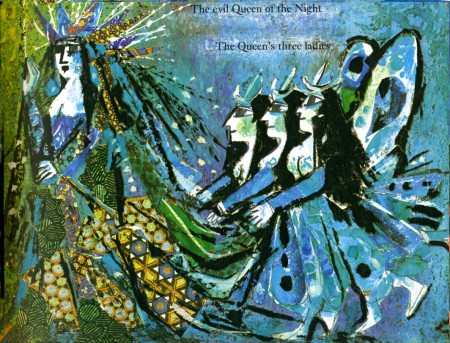 4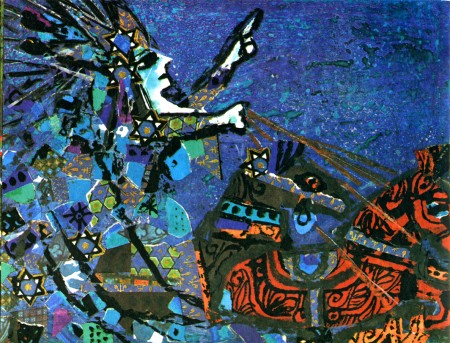 9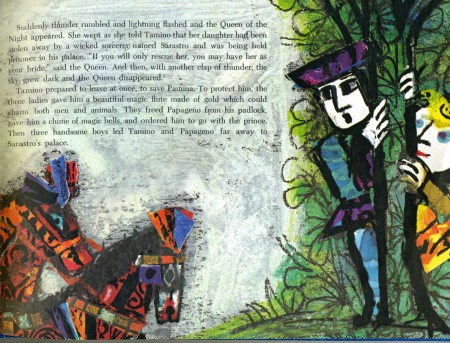 10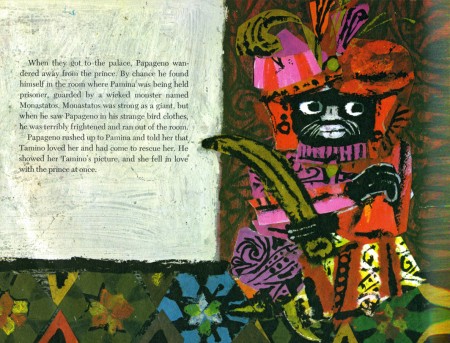 11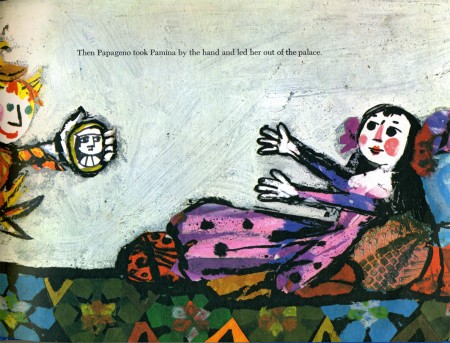 12

To be concluded tomorrow.
18 Responses to "The Magic Flute – 1"
Leave a Reply