Animation &Animation Artifacts 21 Apr 2009 06:35 am

- Here's some photographed drawings from The Lady & The Tramp meatball sequence.
These are taken from a photostat I have which was prepared for some book publication.
I don't know if it ever made it to the book, but the drawings are too sterling to ignore.
I believe Frank Thomas animated the dogs and John Lounsbery the humans, and there are frame grabs of this sequence in John Canemaker's book, Disney's Nine Old Men.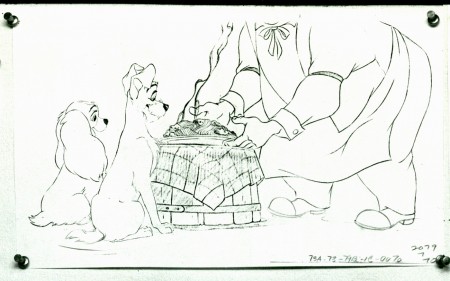 (Click on any image to enlarge.)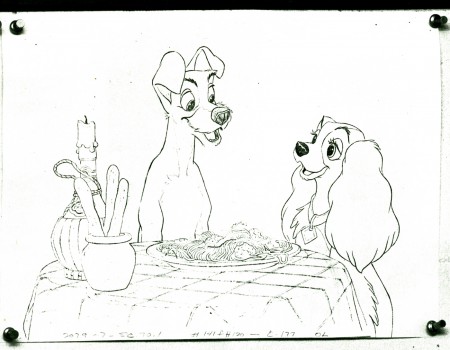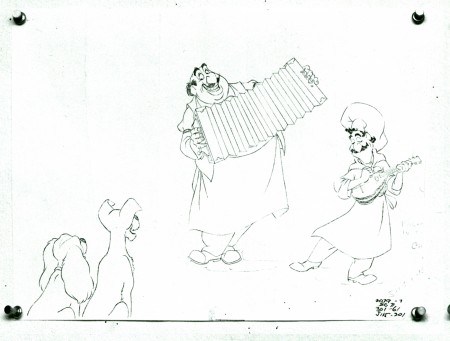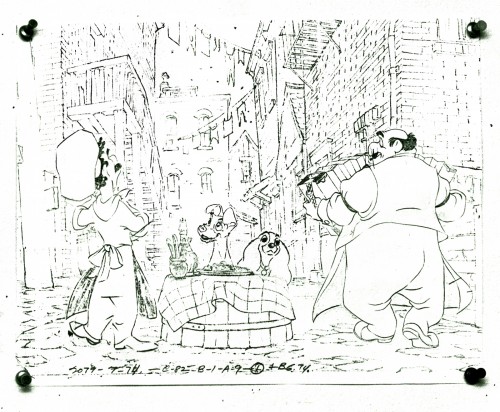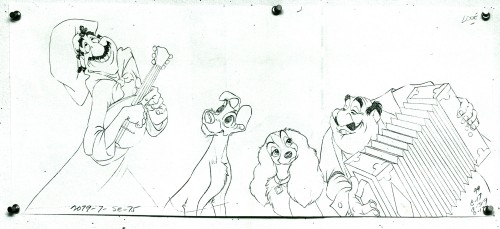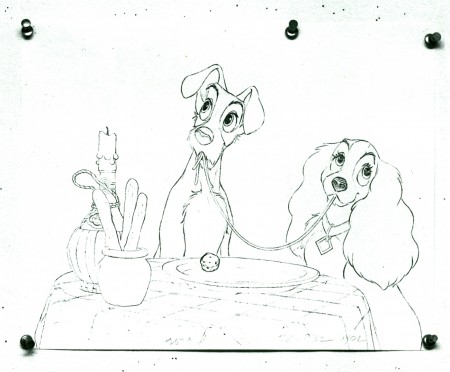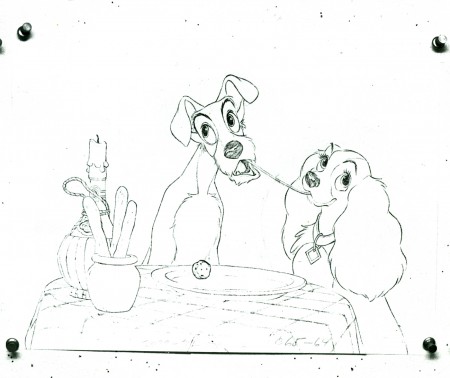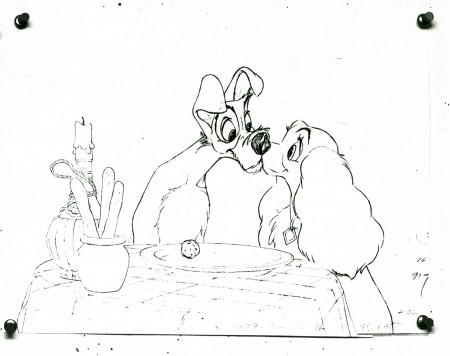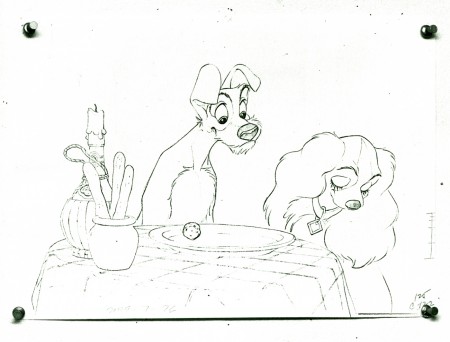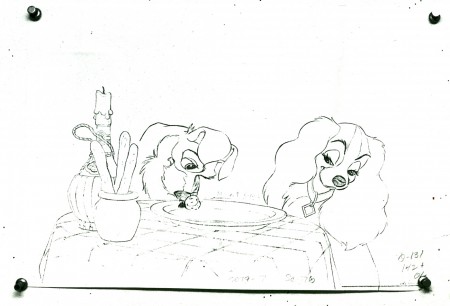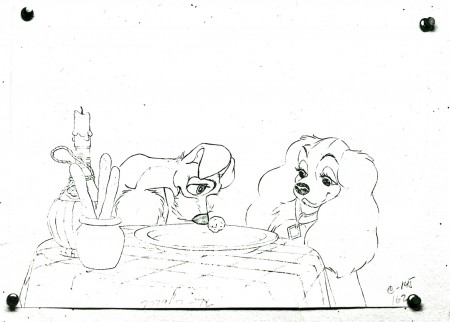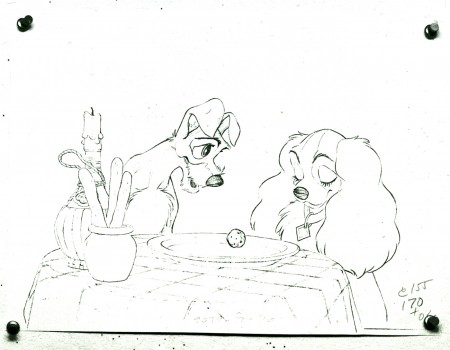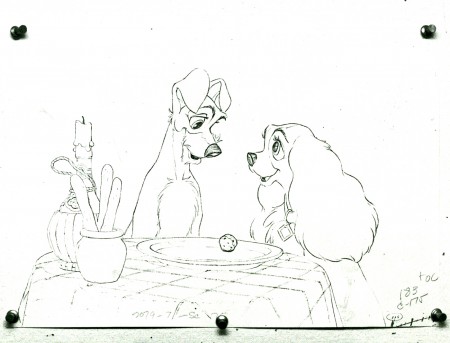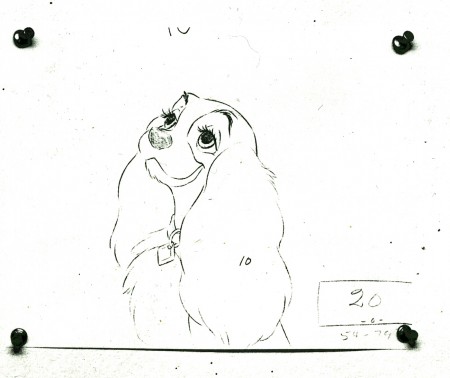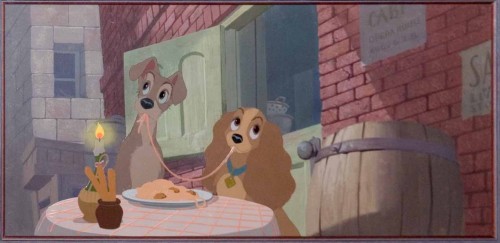 Here's a beautiful cel set-up from Bob Cowan's collection.
Though it's obvious the background is from another scene,
there's an odd connection between the two that works for me.
Just another gem found on his great art blog.
4 Responses to "L&T Meatballs"
Leave a Reply