Animation Artifacts &Commentary &Hubley 24 Apr 2009 07:37 am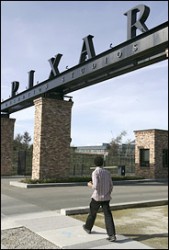 – Yesterday's NYTimes blog, The Carpetbagger, featured a short piece on the expansion at Pixar. The source of the Times' information was the Pixar Blog which admits to the construction. The cost of construction, "does not include labour and other associated costs, which will undoubtedly run into the millions of dollars also."
They then go on to add that the rest of the Disney studio is laying off workers, while they, Pixar, are expanding.
Très generous.
The Times comments: "But it's hard to argue that Pixar is being in any way excessive with these plans. The studio, acquired by Disney in 2006 for $7.4 billion, has been planning the expansion for years, and desperately needs it: its current space, while opulent by some standards, is crammed far beyond its designed capacity."
_________________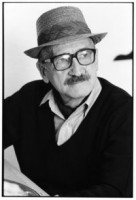 – Mark Osborne, one of the co-directors of Kung Fu Panda, reminisces on AWN about classes with Jules Engel at CalArts. This is a heartfelt piece that I enjoyed reading. If you haven't found it yet, you might take a glance. The piece was written to coincide with the celebration of Jules' work which was held last Sunday; fortunately the words live past that date.
I like the fact that there are groups keeping Jules' name alive. Aside from the positive comments from past students, there is also the Jules Engel Appreciation Group on Facebook. I wish some of the other important figures in animation's history had equal attention. Maybe that's part of my reason for writing on this blog.
_________________
- To that end, let me share these four drawings by John Hubley of a baby for a Ruffles commercial. I haven't seen the spot, done in the late 60s, but I have seen lots of toddlers drawn by Hubley. It's amazing how different all of them are. Each child has a real personality and charm that I find extraordinary. How many kids have we seen in the past twenty or so years in Disney/Dreamworks/Pixar/Bluth features that are all so identical. Their feature films like to post the names of all the production babies at the end of their films, but I'm not sure any of the animators actually see their babies, at least based on the characters we've seenanimated. (Think of that cloying cliché of a toddler in the otherwise excellent short, One Man Band.)
I haven't found two such tykes from Hubley's hand that resemble each other – or other cartoon children.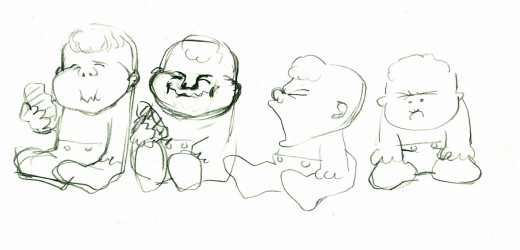 (Click any image to see the full animation drawing page.)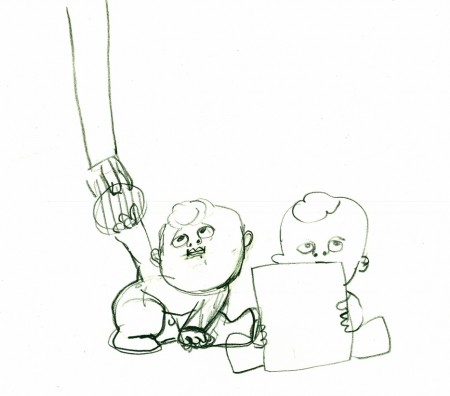 A decent animator can't help but know what to do with such models.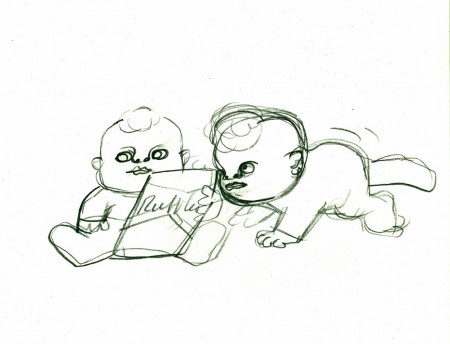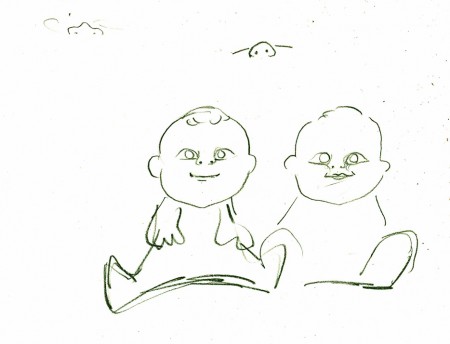 22 Responses to "Up Up and Away"
Leave a Reply