Animation Artifacts &Disney &Frame Grabs &Story & Storyboards 28 Apr 2009 07:33 am
-Continuing with some of the sketches done for Lady and the Tramp and found on the DVD extras gallery (in a somewhat tiny screen size), here are some more pieces by a number of different artists over a number of different years. They all exhibit a life of their own that's pleasant to visit. Very cartoon compared to the film they made.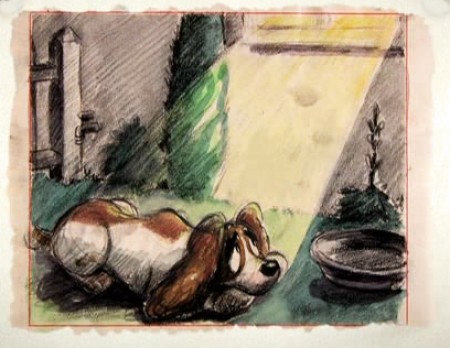 (Click any image to enlarge.)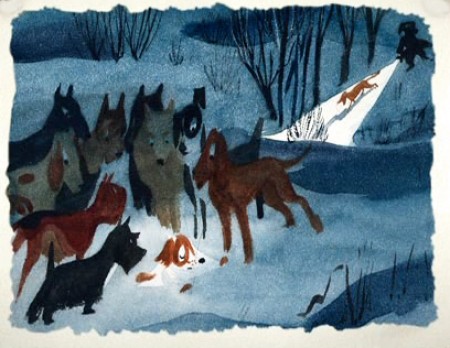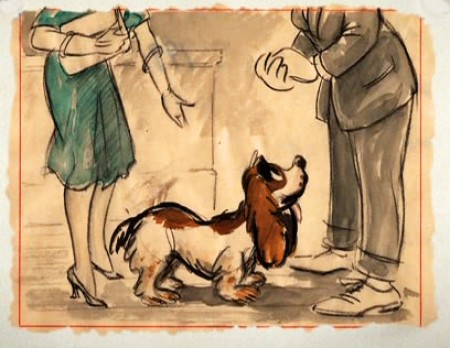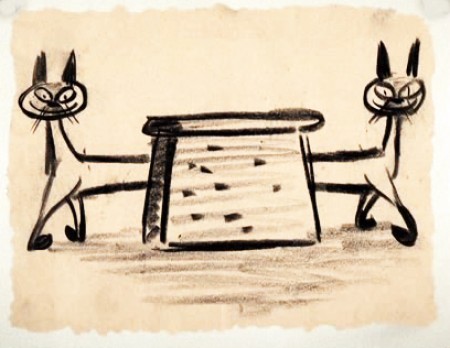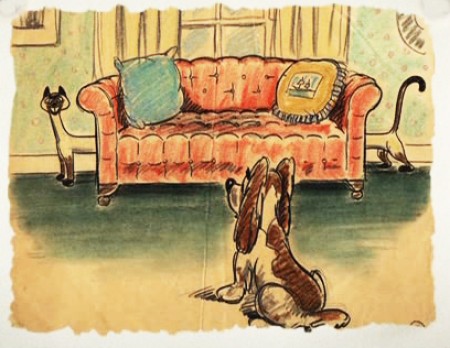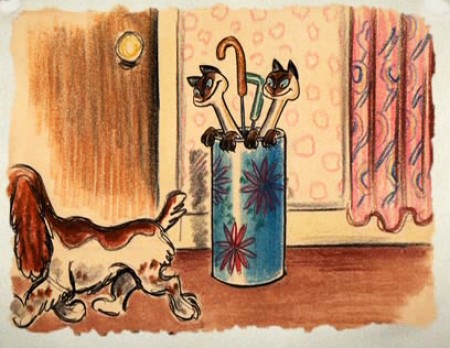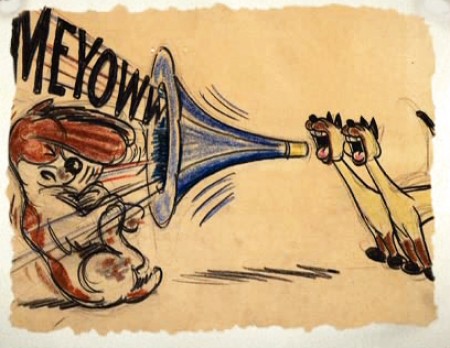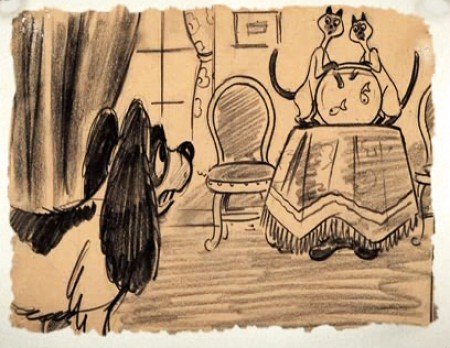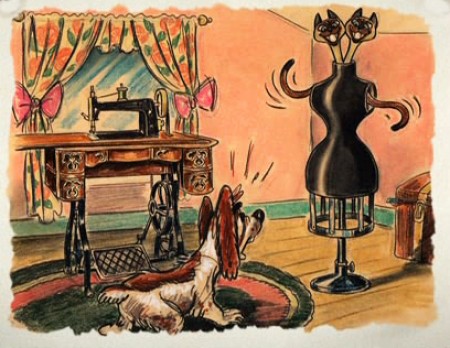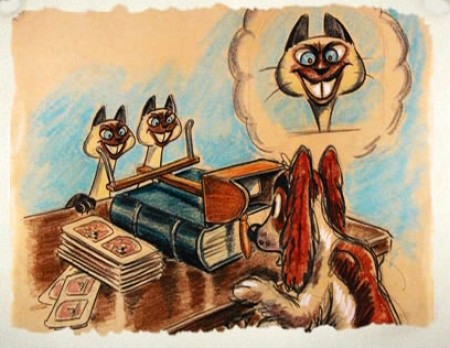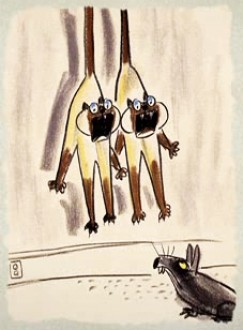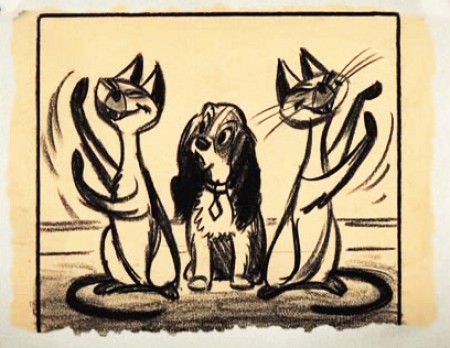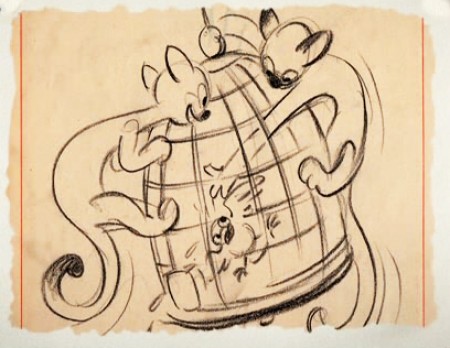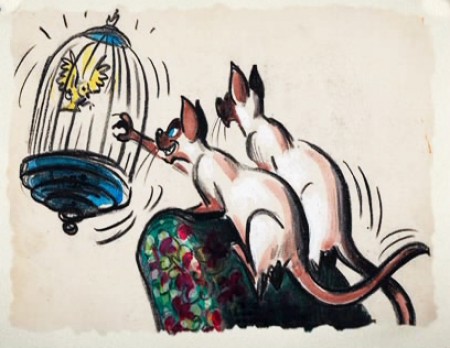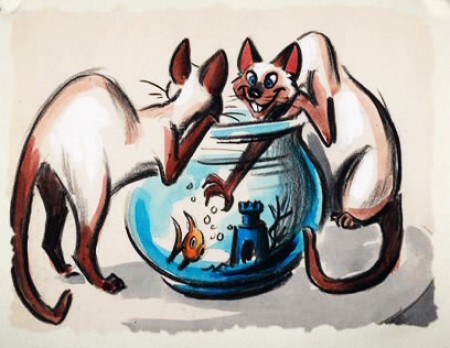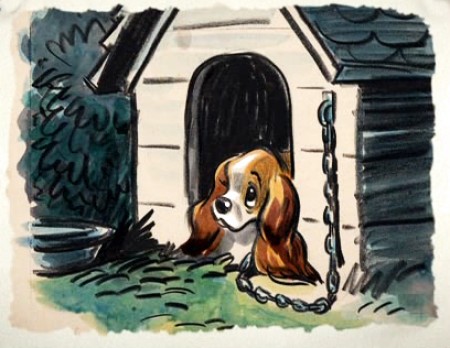 One more post of these to go. On Friday.
.
3 Responses to "Some More Lady drawings"
on 28 Apr 2009 at 9:40 pm 1.Thad said …

Beautiful art, but I'm afraid I can't express enthusiasm for this feature. Not sure why. Maybe because I'm not a dog person.

I find it interesting that Walt went with a hyper-realistic look for this film given what was going on in animation around this time. Maybe that's why I can't warm up to it. His next film, Sleeping Beauty, likewise, is too much at the other end of the spectrum.

I think Jim Dear and Darling made better dog owners than parents too.

on 29 Apr 2009 at 7:43 am 2.Kellie Strøm said …

Better dog owners than parents? But Lady is a child. The new baby is the usurping sibling marking the end of Lady's period of only-child bliss and consequently leading to her first steps into adulthood.

Really liked some of these cat gags.
Leave a Reply