Animation Artifacts &Disney &Frame Grabs &Story & Storyboards 01 May 2009 07:33 am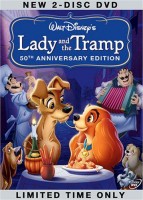 - I've been posting frame grabs from the recent DVD of Disney's Lady and the Tramp. Unfortunately, they give these in such a small form that it's hard to view them on the tv screen. Hopefully, this will give a better opportunity of seeing some of this artwork.
I have a couple of other small comments about these DVD's in release today. Aside from the annoyance of these gallery drawings being offered at such a diminished size so that you can't really study any of them, there's also the problem that the artwork is not labelled in any way. God forbid they should promote the name of anyone who painted these images.
There's also no commentary track anymore. If you go back to the not-very-special version of Dumbo, there's one of the all-time-great commentary tracks. John Canemaker did it by himself, and by the time you get well into the film, you realize the depth of information you're getting from John even though his relaxed and natural voice charms you. I have to say I've listened to this commentary four or five times.
There are plenty of other problems I have with these new "Special" productions that I won't get into; regardless, here are the images I could get.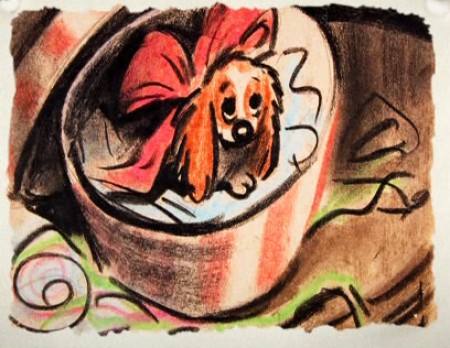 I'd say that you could enlarge the images if you clicked on them,
but unfortunately I'm even enlarging some of them with these thumbnails.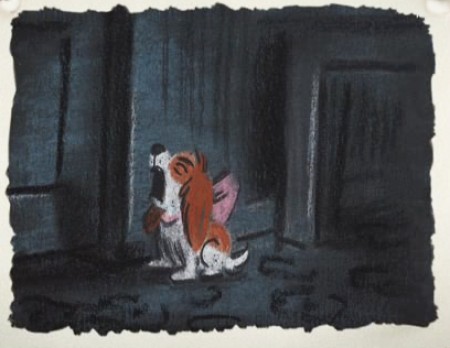 They're such beautiful drawings/paintings to produce at so small a size.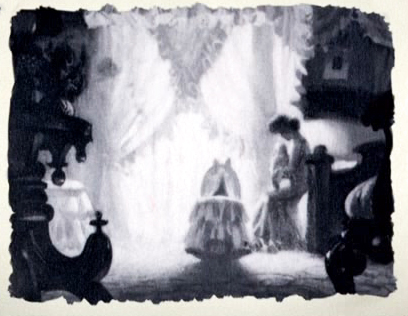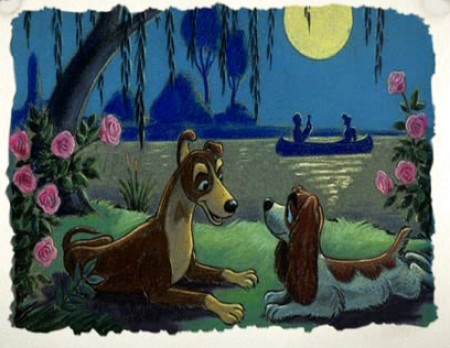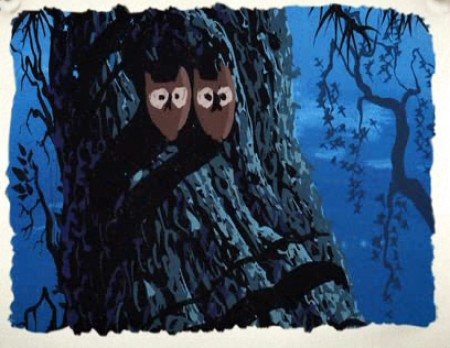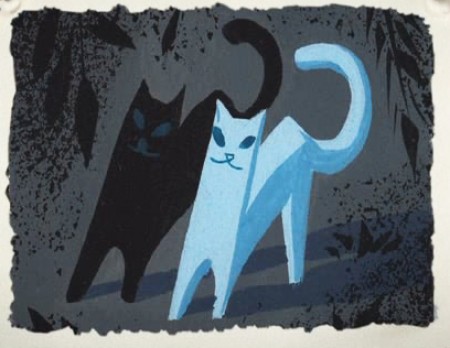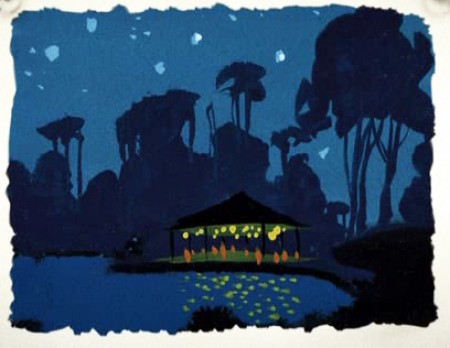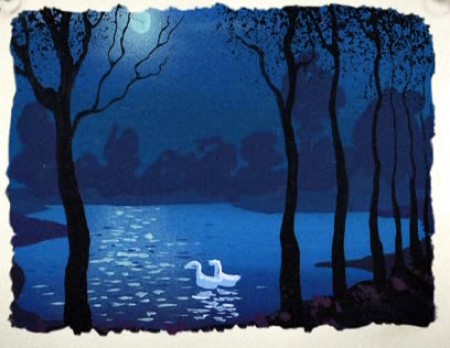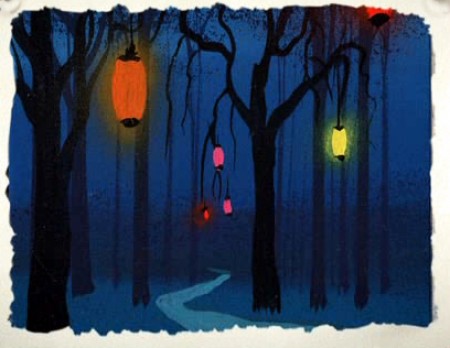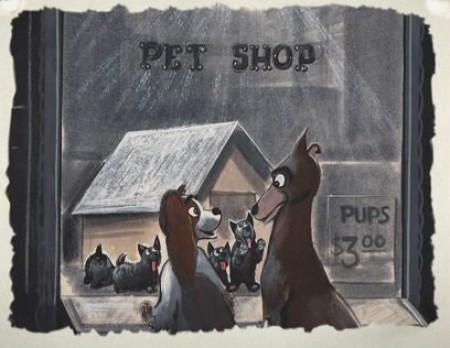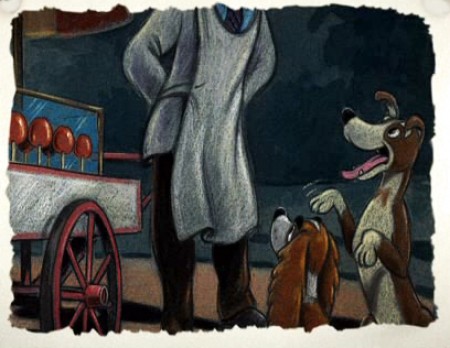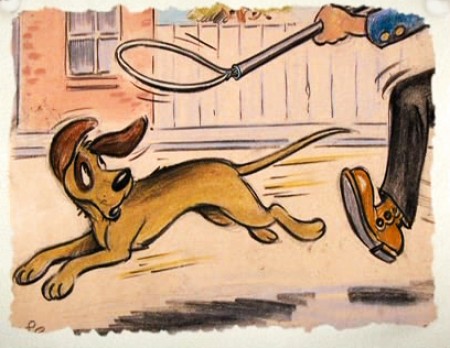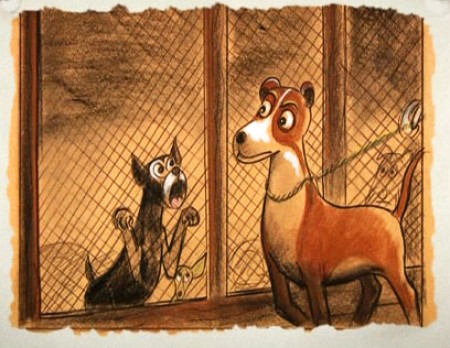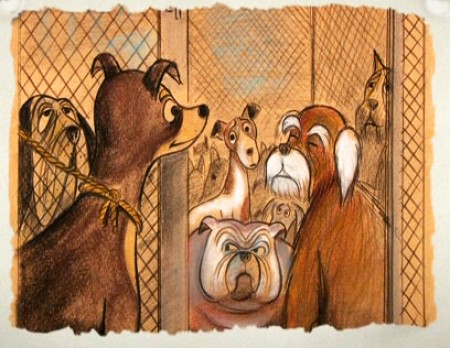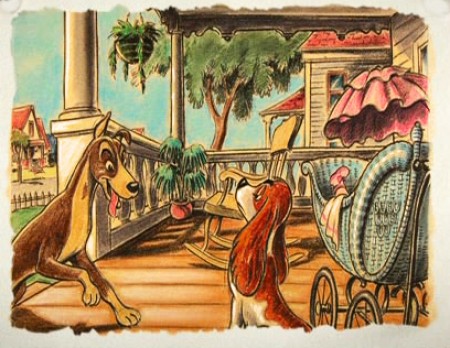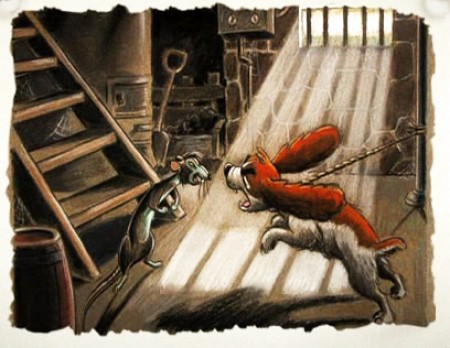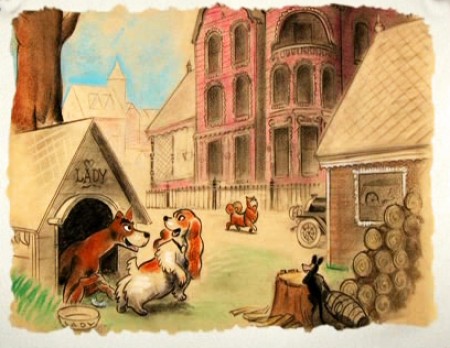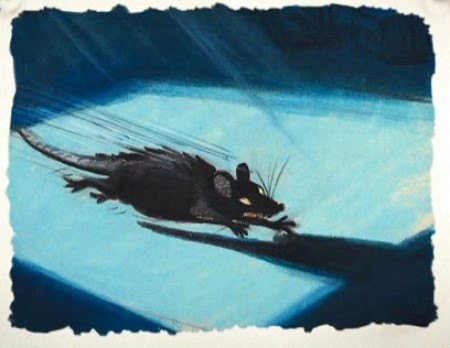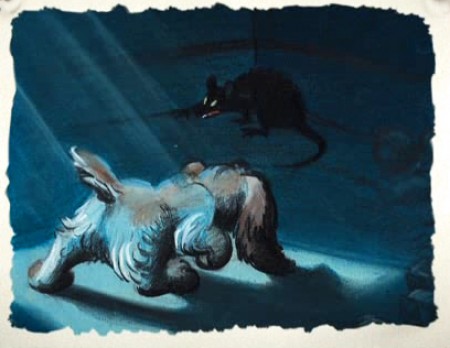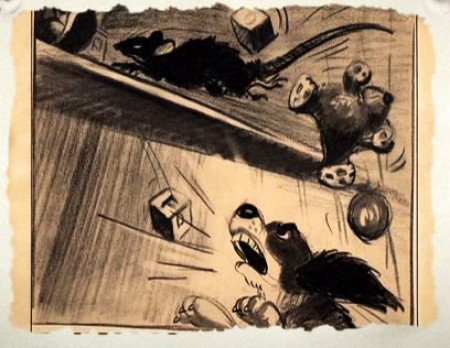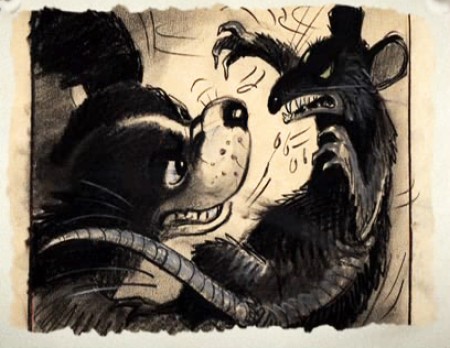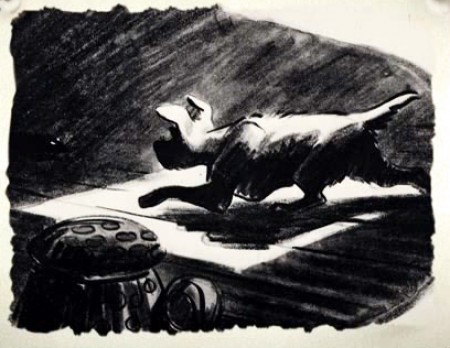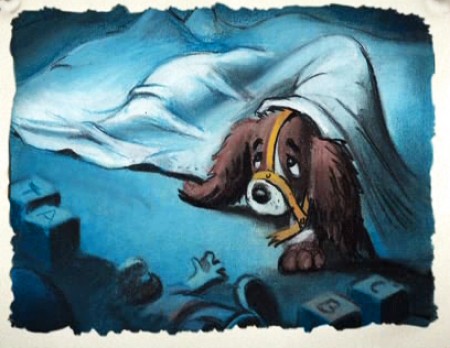 .
3 Responses to "Even More Lady drawings"
on 01 May 2009 at 11:43 am 1.Tim Hodge said …

The second drawing of Lady in the hat box definitely looks to me like Joe Grant. And the second to last of Tramp stalking the rat has a Vance Gerry look about it.
I would guess that there are more Vance & Joe drawings here, but it would only be a guess. But several of them (like the ones of Tramp in the pound) are a style I don't recognize at all.
Thanx for posting these!

on 04 May 2009 at 1:02 am 2.Eddie Fitzgerald said …

I'm sooooo happy to get these pictures! Thanks much!

on 11 Feb 2010 at 8:05 am 3.Tyron Alcocer said …

This reminds me of this quote: "Fortunately analysis is not the only way to resolve inner conflicts. Life itself still remains a very effective therapist." Karen Horney
Leave a Reply