Festivals &Photos 04 May 2009 09:07 am
- Last night the 40th annual ASIFA East Festival took place in a rainy NYC at the New School auditorium. There were about 2 hours of award winners to be screened after which everyone moved to the fifth floor to attend an after-party.
The place was packed. I wasn't able to get anywhere near the food table so I had a few glasses of wine and raced about snapping pictures. Unfortunately, I'm a horrible photographer, so I apologize to all those here for the bad representation I'm giving you. for all the rest of you, these are just some of those I bumped into or who bumped into me. It was fun.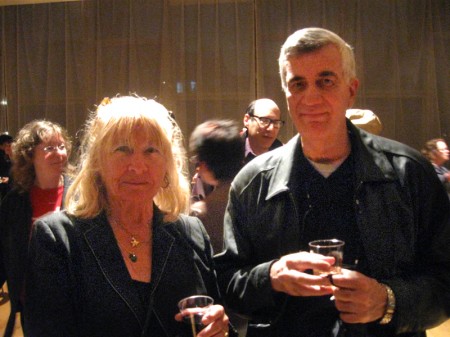 John Canemaker and Irra Verbitsky at the beginning of the night.
.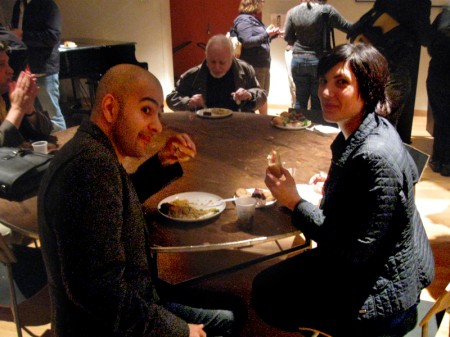 Amid Amidi and Celia Bullwinkle got to the food pretty quickly.
You can see what I mean about the bad photography. Sorry guys.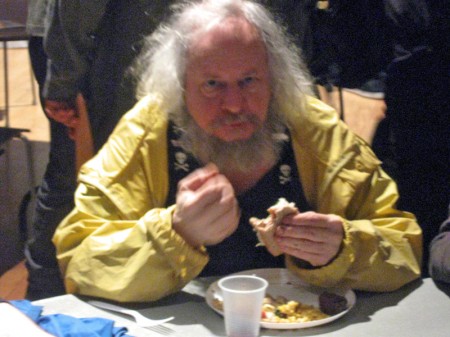 Michael Sullivan is in the thick of it.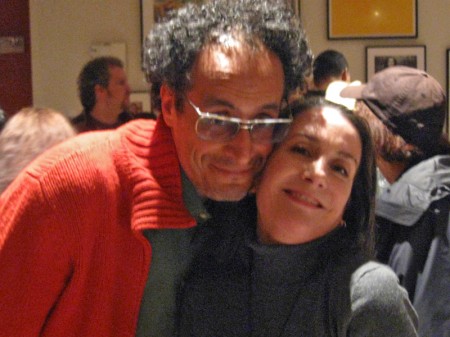 John Dilworth with Heidi Stallings.
John's just back from Spain in time for the party.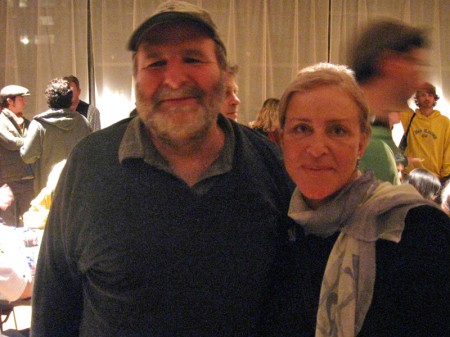 Irina Margolina and Adam Snyder. She just arrived
from Russia hours before the Festival.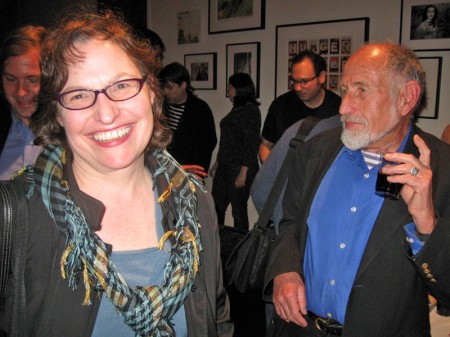 Emily Hubley and Don Duga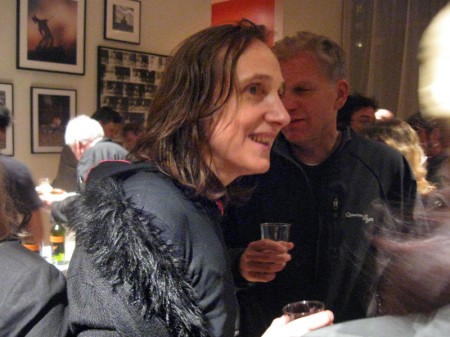 Signe Baumane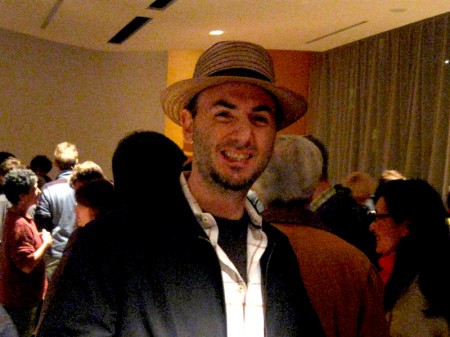 Doug Vitarelli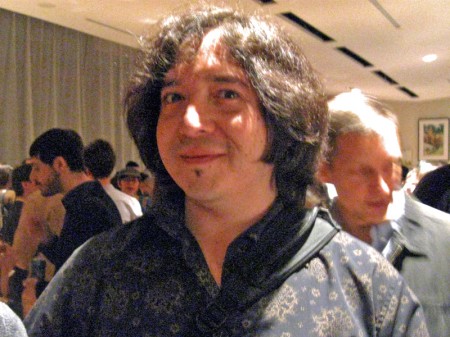 Adrian Urquidez looks like he's having too much fun.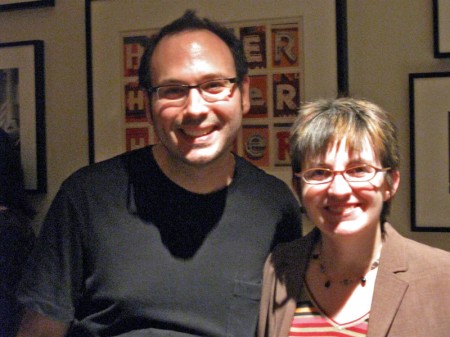 Dave Levy (ASIFA East Pres) and Nancy Keegan tend the wine
while getting caught by me in a hot spot.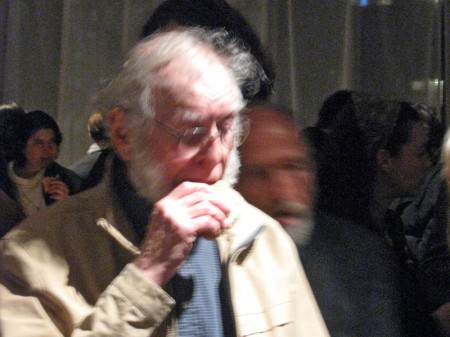 Howard Beckerman tries a sandwich. Sorry, Howard,
this was shot from the other side of the room.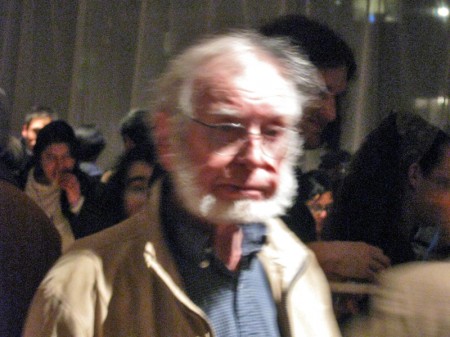 It's a crowded affair.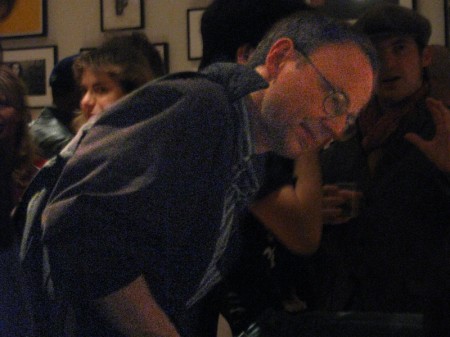 Bruce Knapp in a dark spot.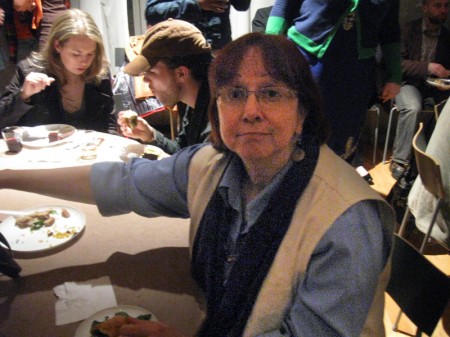 Janet Benn at a nearby table.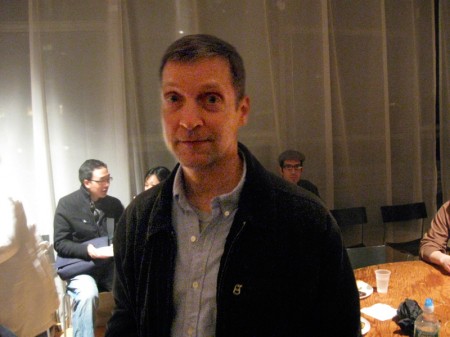 It's been a while since I've seen Michael Zodorozny.
Glad to be able to catch up a bit.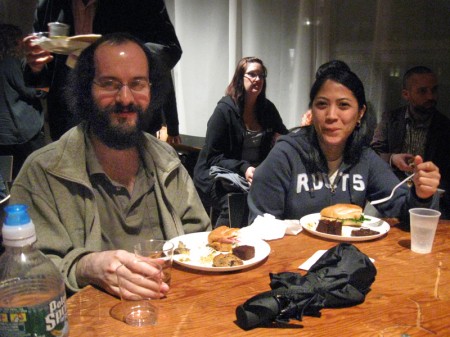 Matt Clinton and Katrina Gregorius from the Sporn Studio
enjoy the food after the long wait on line.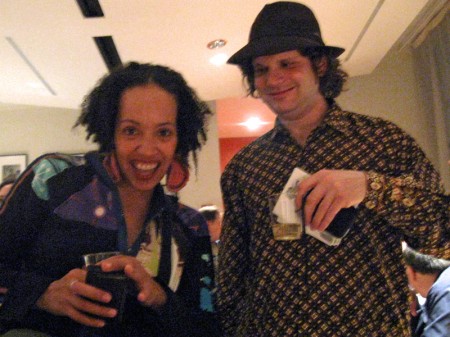 Pilar Newton and Ivan Katz stop by our table and bring
that glowing enthusiasm always there with her.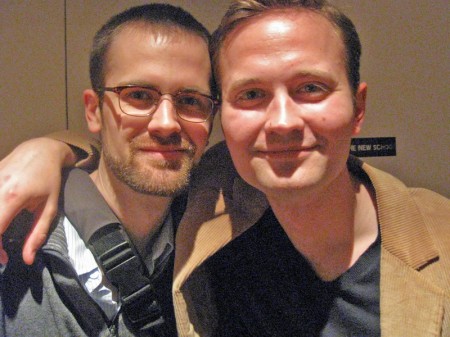 The Rauch brothers, Mike and Tim, were the stars of the night.
Their film Q&A won the grand prize at the Festival.
Look for the film; it's brilliant.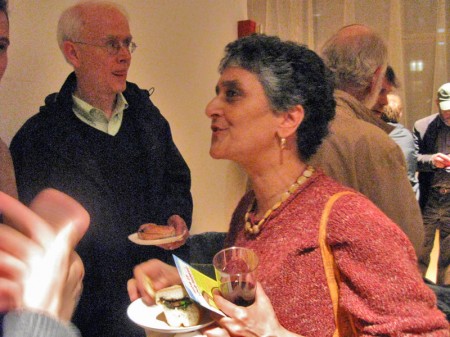 Candy Kugel chats while Mr. Rauch, the father of the brothers,
watches in the background. He's thrilled for his sons' success.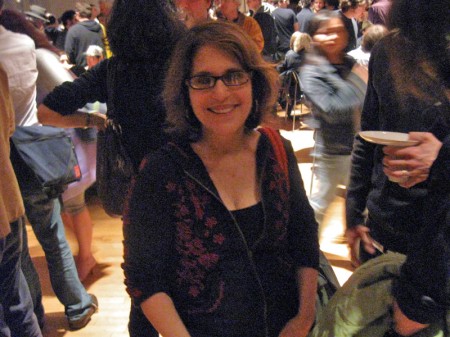 Debra Solomon in the thick of the party.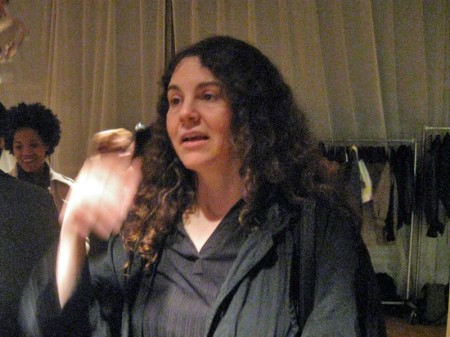 Linda Simensky, former ASIFA East Pres.,
came in for the event, as she always does.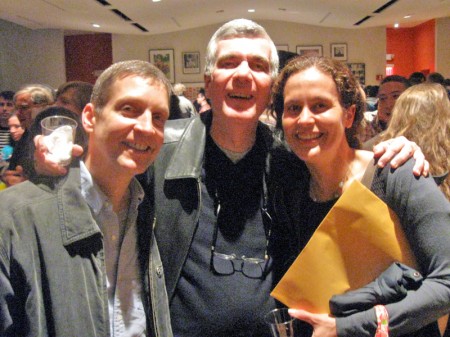 Finally, the trio, Michael Zodorozny, John Canemaker and Jennifer Oxley,
who won a prize. Sorry for the overexposed, badly lit shot. But I'm glad
to have it. the party was a success.

It was just about this time that the battery in my camera died.
Time for me to leave, anyway. I had a busy morning to face on Monday.
8 Responses to "ASIFAEast Party"
Leave a Reply