Animation Artifacts &Books &Disney 07 May 2009 07:54 am
- Since I posted a piece about Jack Kinney yesterday, I thought I'd add this to the mix. In an early version of his book, Walt Disney and Other Characters, Jack Kinney wrote this:
The little gentleman, Freddie Moore, also took a poke at Roy during a friendly game of volley ball. Fred was a very co-ordinated guy. He drew as easily as breathing, and as the saying goes "He could draw his ass". A very high compliment.

I saved a few of his originals: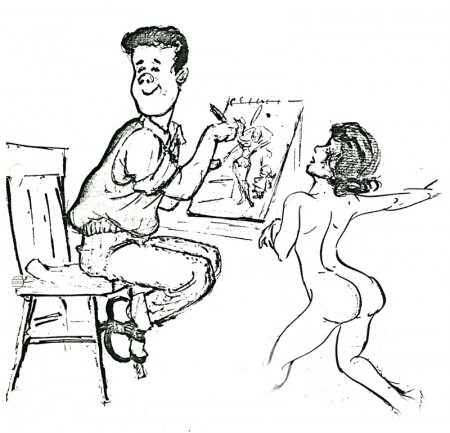 (Click any image to enlarge.)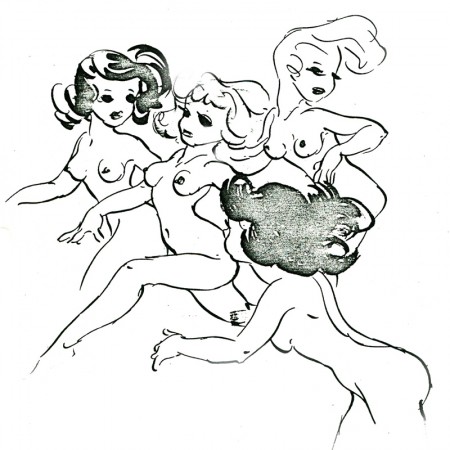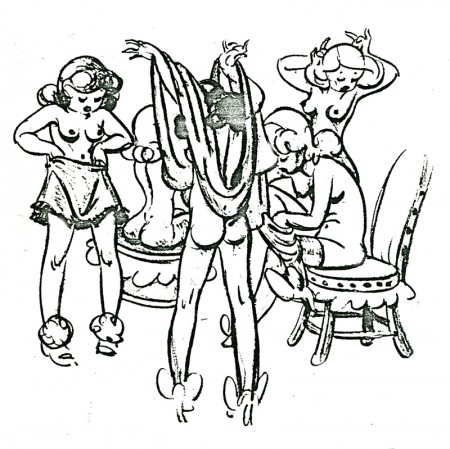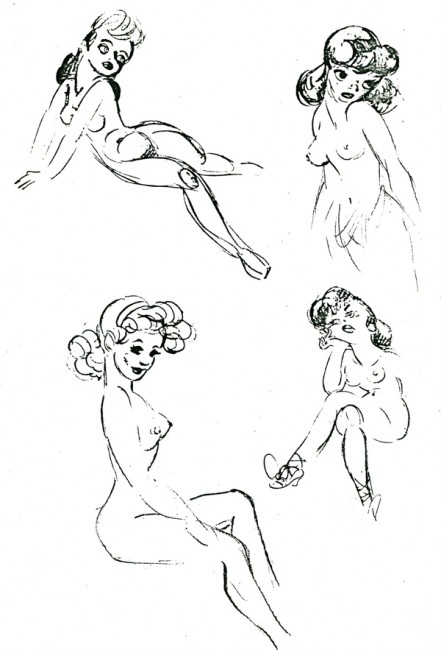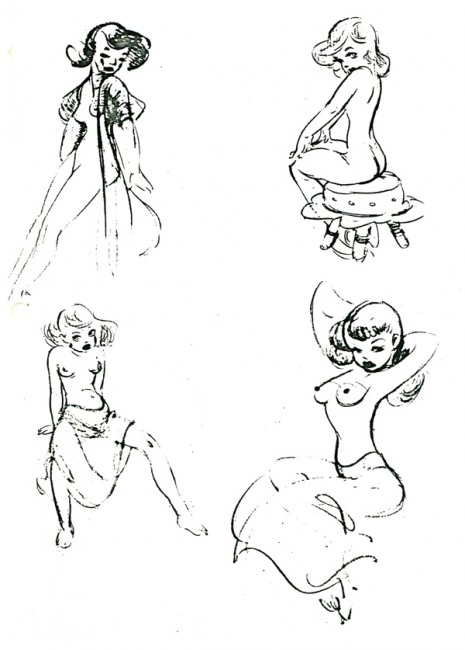 Fred and Fergie did all of the animation on the "THREE LITTLE PIGS". Fred did the three pigs and Fergie drew the big bad wolf.
It was a sensation and introduced "Whose Afraid of the Big Bad Wolf" written by Ted Sears and Frank Churchill,
It was the song hit of the Depression. Burt Gillett directed.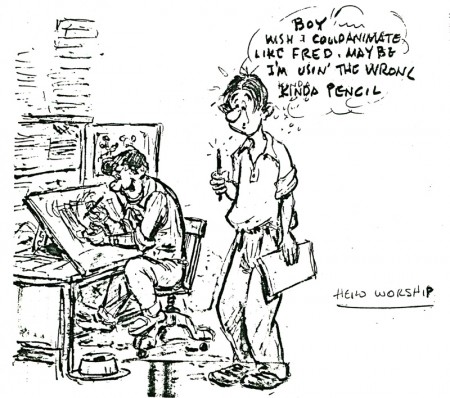 Art Babbitt, among others, might have argued with Jack Kinney's allotment of all the animation to Fred Moore & Norm Ferguson.
By the way, these pages are xeroxes of xeroxes. Excuse the quality but enjoy the drawing.
11 Responses to "Kinney Writes about Moore"
Leave a Reply