Frame Grabs &Luzzati & Gianini 19 May 2009 07:58 am
- Ali Baba is another beautiful film from the Luzzati-Gianini team. The film is adapted from the book by Luzzati done for Pantheon books in 1973. I've made some frame grabs: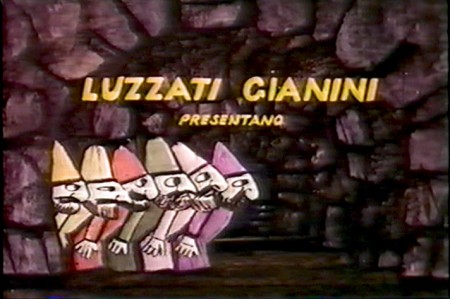 (Click any image to enlarge.)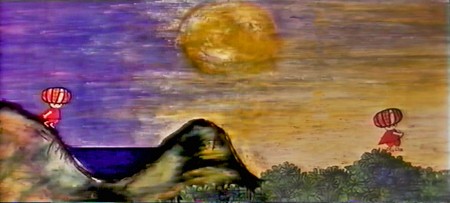 The film includes a lot of pans. Some of them quite long.
Doing cut-out animation, under the camera, with arduous pan movements
was a very tricky operation. You never knew if you were going to have a bump.
Today, in Flash or AfterEffects, you can see it immediately and repair any problem.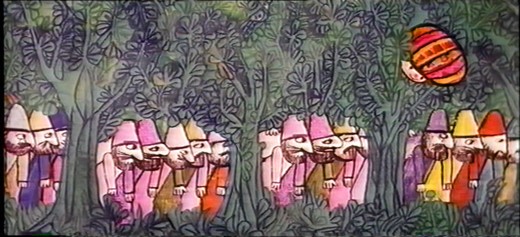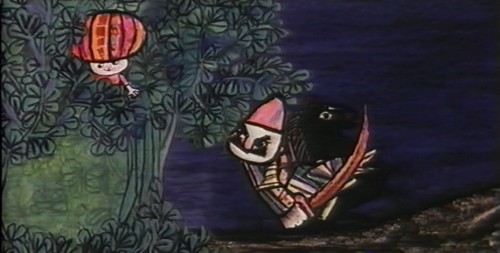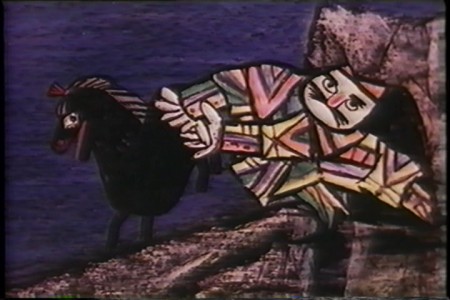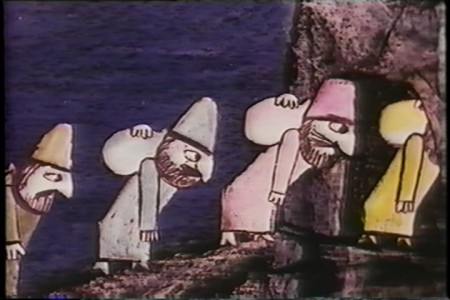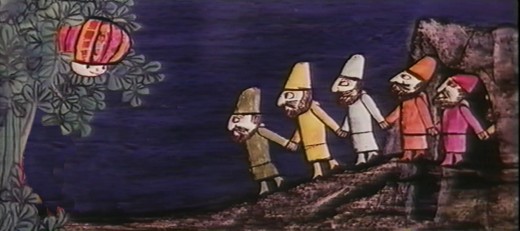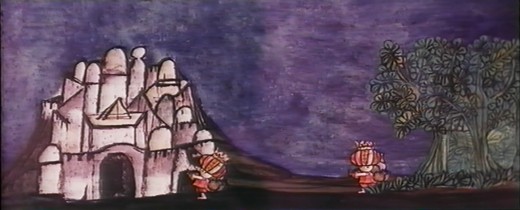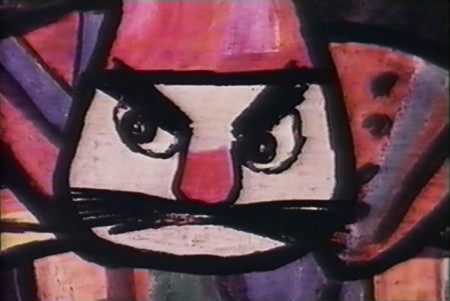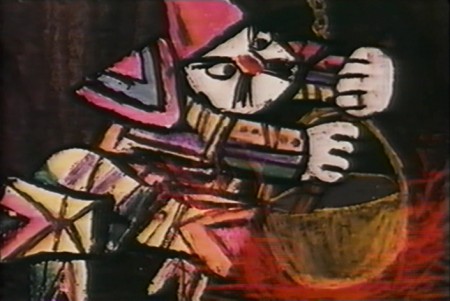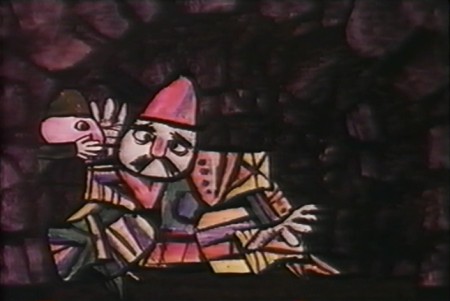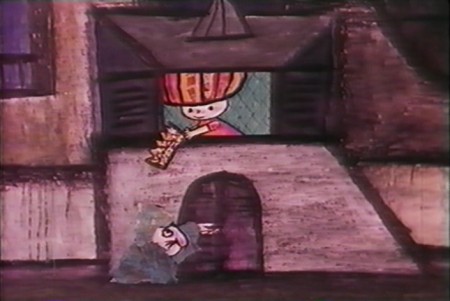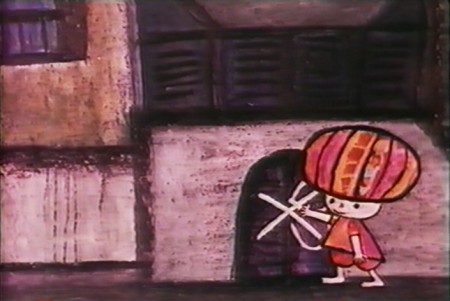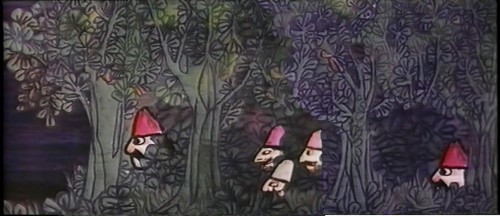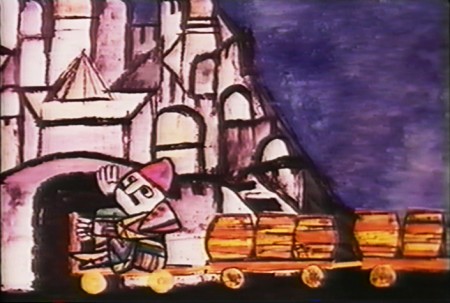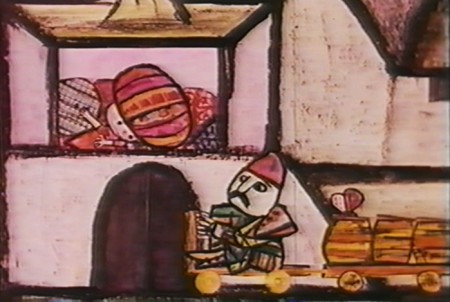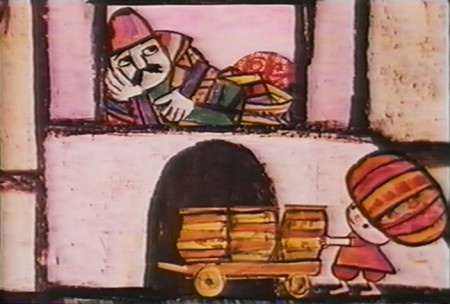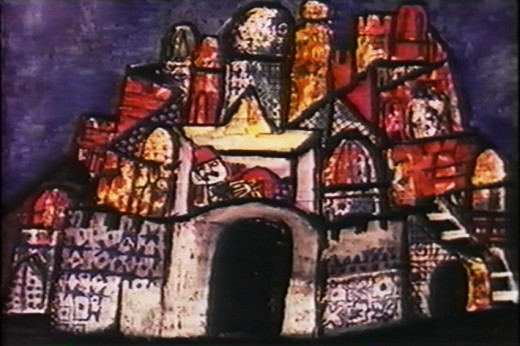 3 Responses to "Ali Baba"
on 19 May 2009 at 12:20 pm 1.Rudy Agresta said …

Here's a link for all to enjoy Luzzati's PULCINELLA. Simply breathtaking!

on 19 May 2009 at 2:04 pm 2.Dan Caylor said …

This guy's work is heavily influenced by Rouault. I love it

on 28 May 2009 at 8:28 pm 3.Tom Krepcio said …

I did a post on Luzzati as an illustrator whose work is 'stained glass like'.

http://www.krepcio.com/vitreosity/archives/001826.html

Thanks for posting all the Luzzati/Gianniini stuff. I've always loved Luzzati's designs, and the films.
Leave a Reply