Illustration &T.Hachtman 25 May 2009 07:53 am
- From time to time, I've been pleased to showcase some mural paintings by my friends, cartoonists Tom Hachtman and his wife Joey. She has a company out of New Jersey which paints murals and commissioned Trompe l'oeil paintings.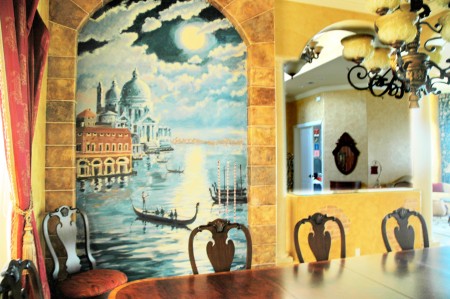 Last year they went to a Parkland, Florida home and painted Venice by moonlight in a dining room.
This year they returned and painted the Coney Island boardwalk by daylight in an upstairs hallway.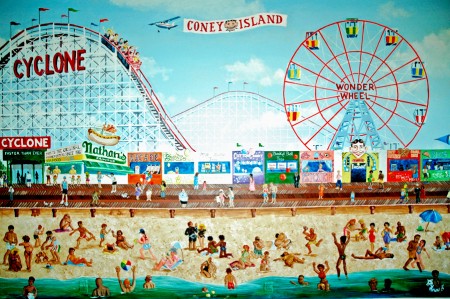 (Click any image you'd like to enlarge.)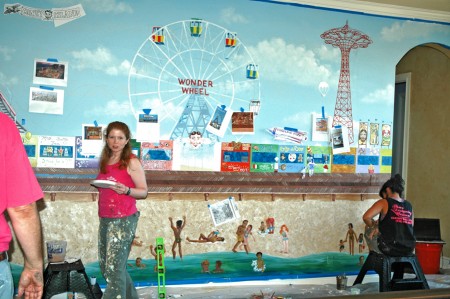 Here's the group working on the painting.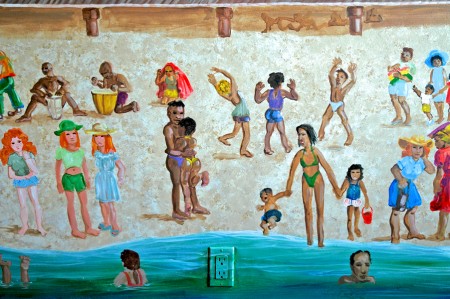 Joey did the people on the beach.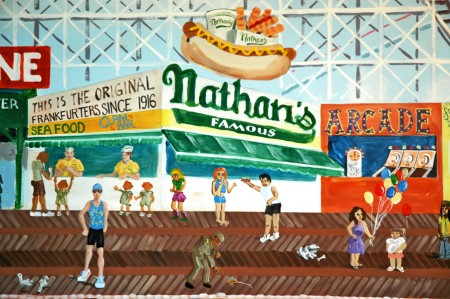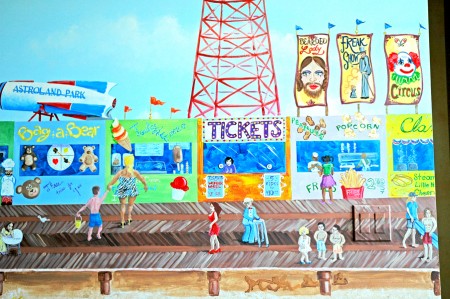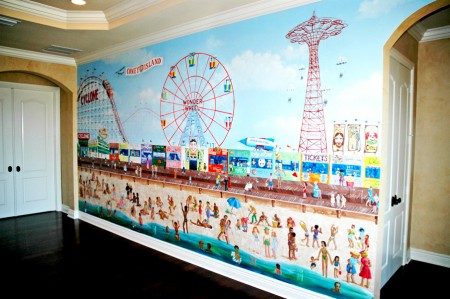 The finished wall.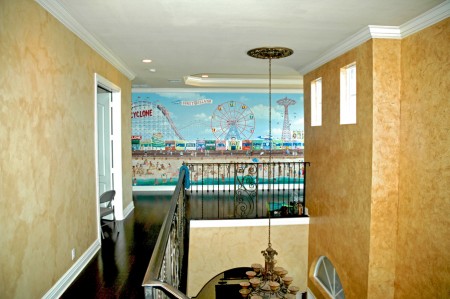 How it sits on the second floor.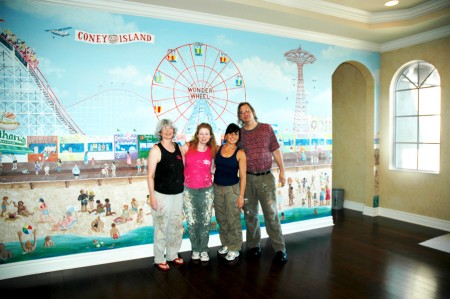 The crew, from left to right: Joey, Christine, Katie Mae and Tom.
2 Responses to "Trompe Monday"
on 25 May 2009 at 9:24 am 1.richard o'connor said …

Tom is such a great guy and terrific artist.

His "Gertrude's Follies" is amongst the top alternative comic strips of the 80s and, sadly, amongst the least acclaimed.

I'm very glad to see this post.
Leave a Reply