Animation &Animation Artifacts &Disney 03 Jun 2009 07:25 am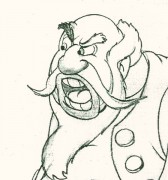 - Bill Tytla's work has to be studied and studied and studied for any student of animation. He was the best, and it's pretty doubtful his work will be superceded. He brought beautiful distortion to many of the drawings he did, using it as a way to hammer home some of the emotions in the elasticity he was creating. Yet, the casual observer watching this sequence in motion doesn't ever notice that distortion yet can feel it in the strength of the motion.
Stromboli offers everything for that study. I have some old copies of a scene too large (a couple hundred drawings) to post in one shot.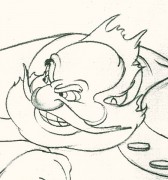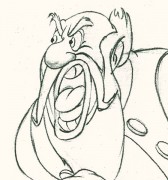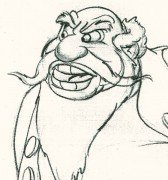 Four drawings (#1, 11, 22, & 48) that shift so enormously but call no attention to itself.
Brilliant draftsmanship and use of the forms.
Here we have the beginning: drawings 1-48. More will come in the future.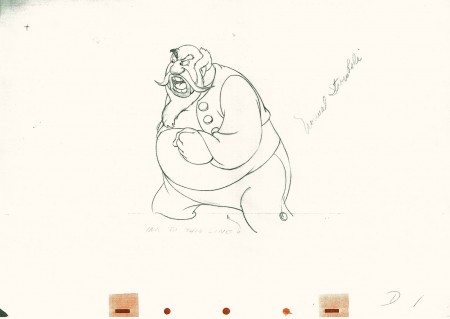 1
(Click any image to enlarge.)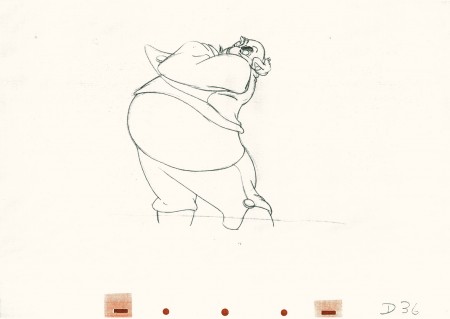 36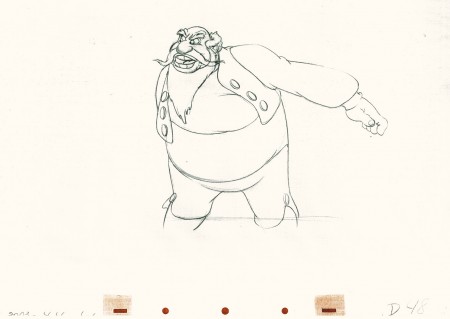 48

The full scene with all drawings.
Click left side of the black bar to play.
Right side to watch single frame.
11 Responses to "Tytla's Stromboli"
Leave a Reply