Books &Illustration 23 Jun 2009 08:08 am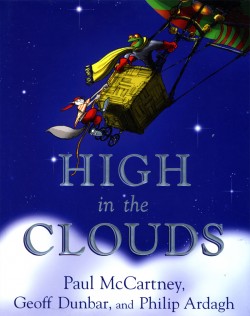 - A bit of news broke; when it was reported in Variety that Paul McCartney would be the force behind a new animated feature, High in the Clouds.
This work was a book he wrote with Geoff Dunbar and Philip Ardagh, and it was published in 2005 by Dutton. All three are given equal credit. Dunbar is an extraordinarily gifted animator/director in London. His animated short, Lautrec, as well as the animated version of the Alfred Jarry play, Ubu, helped to lead Britain to the animation renaissance of the 70′s. He also made the film, Rupert and the Frog Song, with McCartney. Ardagh is a children's book writer with some 60 titles to his credit.
There can be no doubt that Ardgh did most of the writing, and Dunbar did the illustrations to the book.
The surprise to me is that Rob Minkoff was hired to direct the feature. He's talented, but Dunbar had an obvious connection, and I'm surprised he did not get the job. Some obvious behind the scenes mechanics must obviously have been in play.
Caroline Thompson who wrote Edward Scissorhands, The Corpse Bride and The Secret Garden is a wonderful choice to write the script. It's also interesting that Bob Shaye and Michael Lynne, formerly of the studio New Line Features, are producing this film with their newly devised Unique Pictures.
My hope and my fear is that Minkoff will make it look more like The Lion King and less like Stuart Little.
I bought the book a while back. Let me share some of Dunbar's illustrations with you.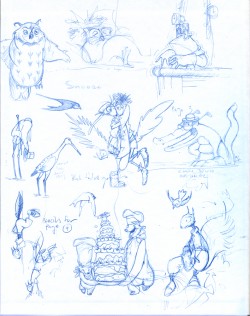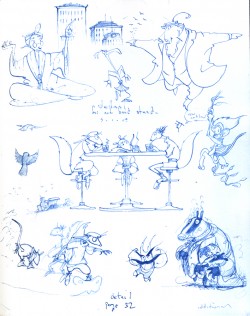 Inner covers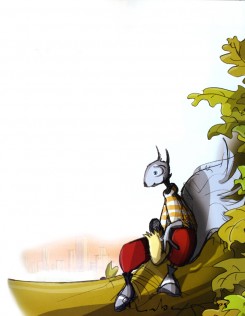 3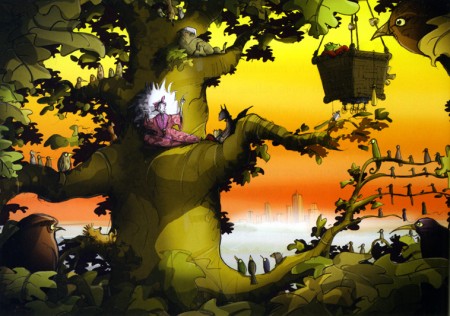 4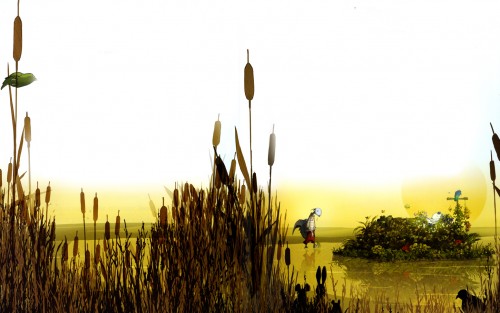 10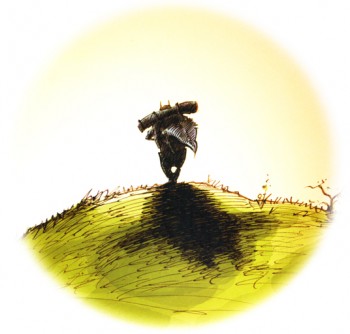 12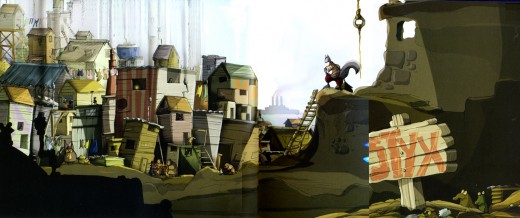 13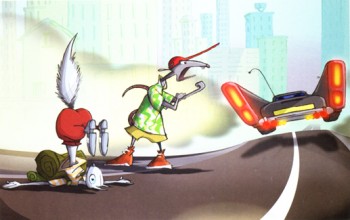 15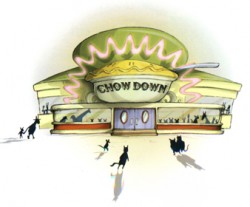 16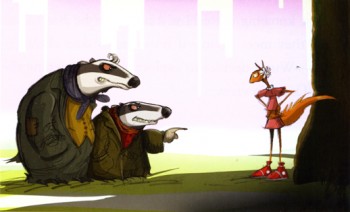 17

Some of these are exquisite, some not so. The character desing is pure Geoff Dunbar. (Not too distant from Paul Vester's work.) I'm not a big fan of the stretched out characters. I like the roundness of the earlier years and think this project might've profited with that look.
It feels a bit like a modern take on the Wind in the Willows territory.
(More to come.)
5 Responses to "High in the Clouds"
Leave a Reply