Photos 21 Jun 2009 08:23 am
- The world is made of patterns. When man touches them the patterns become eccentric. Steve Fisher's been sending me pics for so long that I found some patterns in the patterns.
I asked for more and he complied. I love this stuff.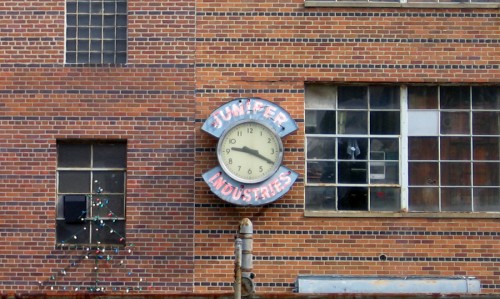 In amongst the clocks from last week was this brick wall,
and the patterns of the bricks just struck me as odd.
The same could be said of most brick walls, but this hit me harder.
.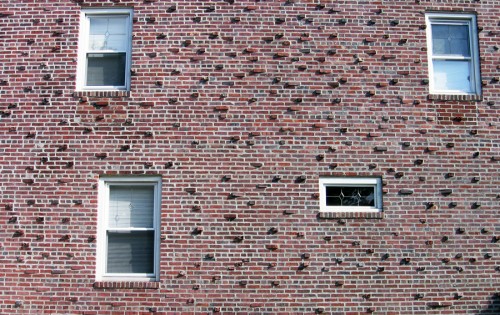 So here are some more brick patterns. The gray of the rainy day didn't quite
articulate the raised brick, but there's enough to see here. The placement of the
windows creates enough of a crazy pattern.
.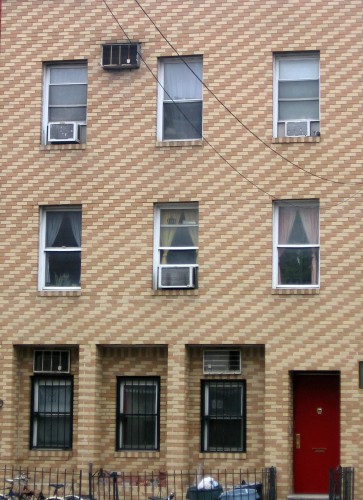 A unique pattern doesn't seem to have occurred
to the brick layer until he was about half done.
.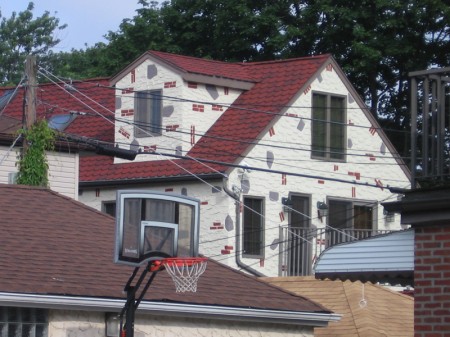 I guess someone designy lives here. I'm not sure it's purposeful design.
.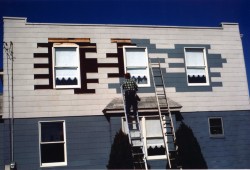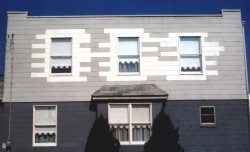 Then there's this house. They repaired the siding to create
this eccentric pattern.
.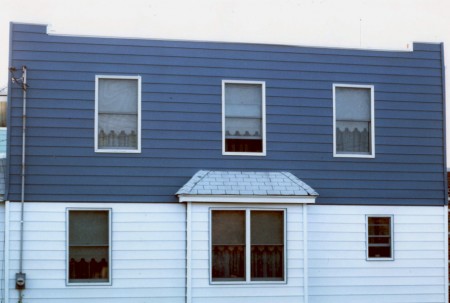 Ultimately they got to this beauty.
.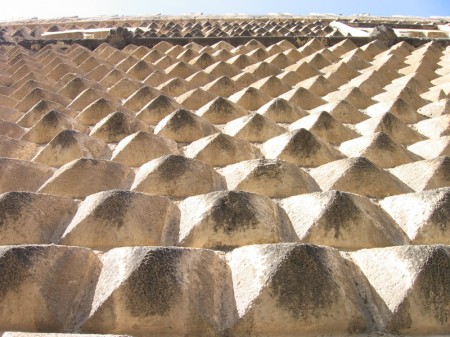 This stone construction could only exist in Europe.
.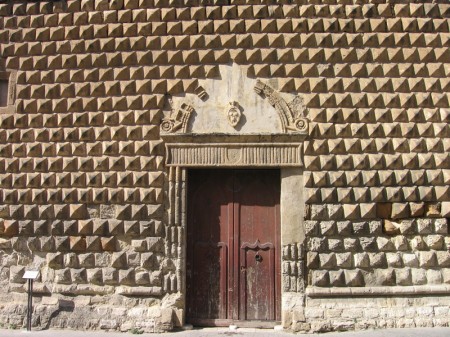 The Palazzo Steripinto, famous in Sciacca, Sicily.
.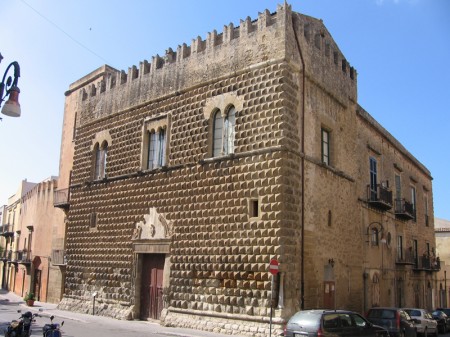 .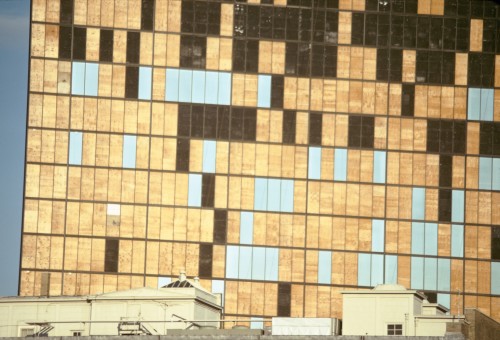 In 1975 the John Hancock Building had suffered a terrible curtain wall
failure, with many of its glass panels blowing out. For a long time after,
until a fix could be incorporated, most of the glass panels were replaced
temporarily with plywood and plywood painted black (the building was
even jokingly referred to as the US Plywood building back then).
The photo was taken with a telephoto lens, which further flattened the
building surface, although its articulation was already quite minimal, and
tended to abstract it to an almost graph-paper look.
One appreciates the scale of the thing only with the help of the
roof-top appurtenances a building in the foreground.
.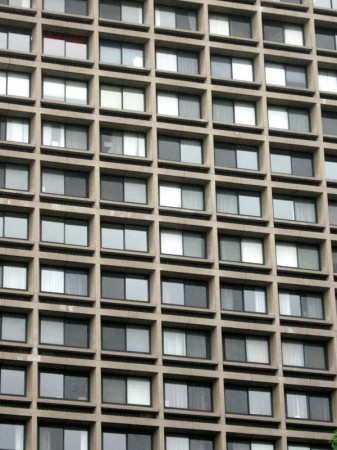 I couldn't help but add a couple of my own photos.
This is a closeup of several NYU buildings not far from me.
The sameness of these casement windows is just what one looks
for in a futuristic movie of the 70′s. Multiply it by several buildings
of the same, and they almost become invisible.
.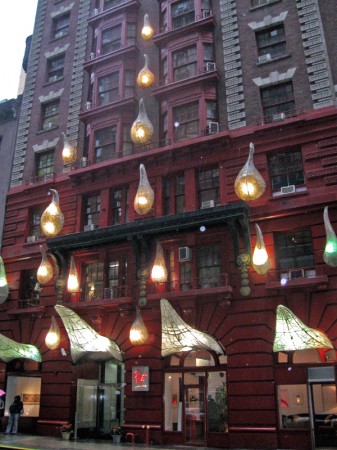 I often walk pass this building, I assume it's a hotel. (I haven't bothered
to check it out, to be honest.) The light sculptures that are attached
to the front entrance are nothing if not attention getters, yet the
building is hidden in amongst others on a side-street.
.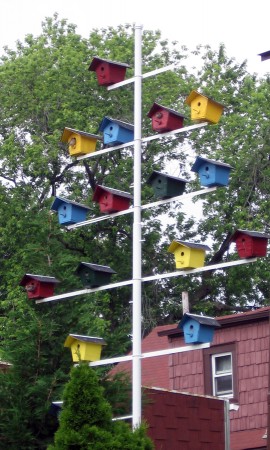 Why quit at human housing? Birds need design, too.
Steve found this construction in Queens. Very Bauhaus.
.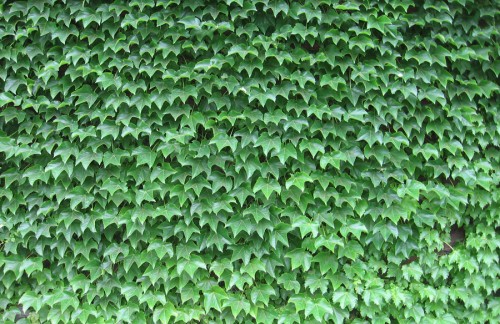 Finally, the truest and finest designer.
Nature.
3 Responses to "PhotoSunday – Patterns"
on 21 Jun 2009 at 10:51 am 1.Tim Rauch said …

The building with the bizarre upward turning light fixtures is the Gershwin Hotel. I only know because one of the BE Film Festival screenings was in there this May…

A fun set of photos, to be sure.

on 21 Jun 2009 at 11:57 am 2.Michael said …

S'wonderfol. S'marvelous. S'thanks, Tim.

on 21 Jun 2009 at 5:15 pm 3.Stephen Macquignon said …

I did look inside the hotel once "nice!"
Leave a Reply