Daily post 26 Jun 2009 07:38 am
- Janeann Dill has assembled and released through the Iota Center a DVD collection of the works of Jules Engel vol I.
This first volume of Engel's selected animation work offers fifteen of his films ranging from one of his earliest experimental works (Carnival, 1963) to one of his last (The Toy Shop, 1998). Arranged chronologically, the collection offers one view of the artist's progression over almost four decades. Also included is an excerpt from Jules Engel: An Artist For All Seasons, a documentary from Janeann Dill, Ph.D, containing rare footage of his artwork and interviews.
You can view a sample of Engle's work on the dvd here.
You can view a small clip from Janeann Dill's documentary included as an extra on the dvd here.
Here's the Facebook page devoted to Engel.
Here's another web page devoted to Engel's work.

______________
- Chris Rushworth is an avid fan of halas & Batchelor's Animal Farm. His collection of cels and artwork and other materials for this film is astounding, and he displays them all on his site, Animalfarmworld. As a fan of the film, myself, I can't help but salivate over some of his materials. Currently, he's posting some beautiful statuettes that were made at the time of the film. He posts many of these Goebel figurines on a special page. Take a look, if you have any interest.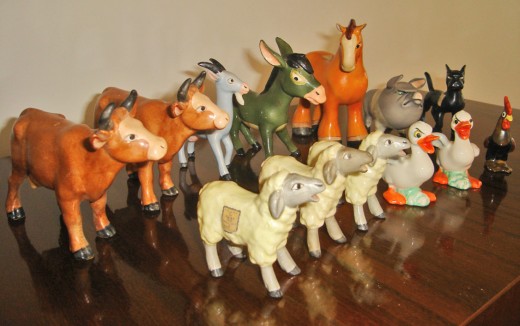 This is one of the many stills Chris Rushworth posts from his collection.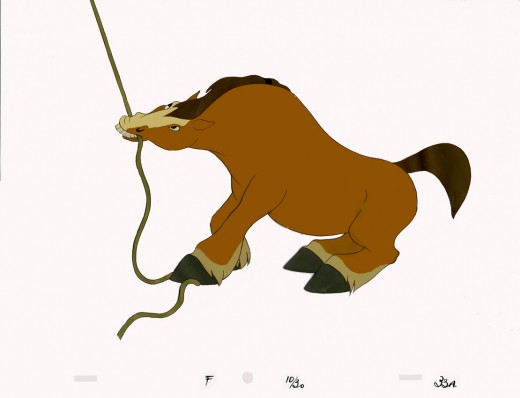 This is a cel I have in my collection. I also have the drawing for the scene.
I'd love to know who did the animation for it.
Does anyone have the drafts for the film?
______________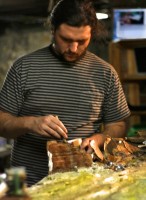 - Stuart Bury, an animation student at the Kansas City Art Institute, wrote me and asked that I look at a five min. puppet animated film, Dried Up, a short he made with two other students, Isaiah Powers and Jeremy Casper.
"'Dried Up' is the story of a quiet old man who, surrounded by desolation and apathy, perseveres to remain true to the nature of his own beliefs and character. He toils daily to forge a last ditch effort to bring hope and life to a faithless, drought ridden old town. "
The film is quite professional and deserves a look. I'm pleased to see that there's gold in Kansas City.
_____Stuart Bury
Take a look for yourself. It's worth the five minutes.

______________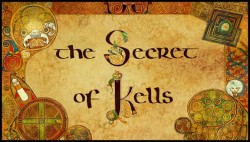 - There's the opportunity for New Yorkers to see the feature, The Secret of Kells, upcoming to the IFC Center.
There will be two shows:
Sat July 18 at 11:00am
Sun July 19 at 11:00am.
You can reserve your tickets here.
8 Responses to "JulesEngelFilms/AnimalFarmFigurines"
Leave a Reply