Articles on Animation 30 Jun 2009 07:30 am


Images from Toon Tracker
- I can remember somewhat clearly the show on CBS television, Wednesday nights at 7;30 pm, 1956. Dick Van Dyke (a relatively new-on-the-scene comic/dancer whose face was already familiar to the young me) appearing in a cramped living room set talking with Terrytoon characters on B&W TV.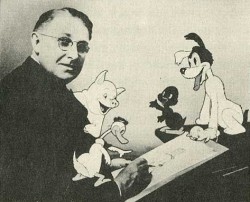 CBS Cartoon Theatre – It wasn't something worth rushing to see, but for a cartoon crazed youth who maneuvered the television set to anything approaching animation, it would certainly do. They screened a lot of late-thirties/early-forties shorts. Li'l Roquefort and Sourpuss, the Terry Bears and Gandy Goose were the stars of these animated "gems." Mind you this was before The Mighty Mouse Show (pre-Ralph Bakshi and John K version) on Saturday morning. This was Terry trying to do what Disney had done at ABC on Wednesday nights at 7:30.
You can watch the opening of an episode of this show here.
Sorry, it wasn't good enough, and the show disappeared quickly. It ended up only a Summer replacement.
here's a NYTimes announcement of the upcoming program.

(Click any image to enlarge to read.)
Here's a more elaborate NYTimes article from 1941 about Terry's barnyard stable of characters: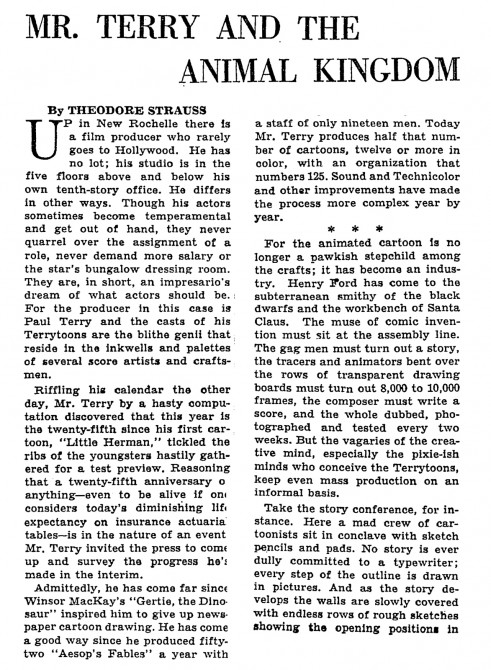 pt 1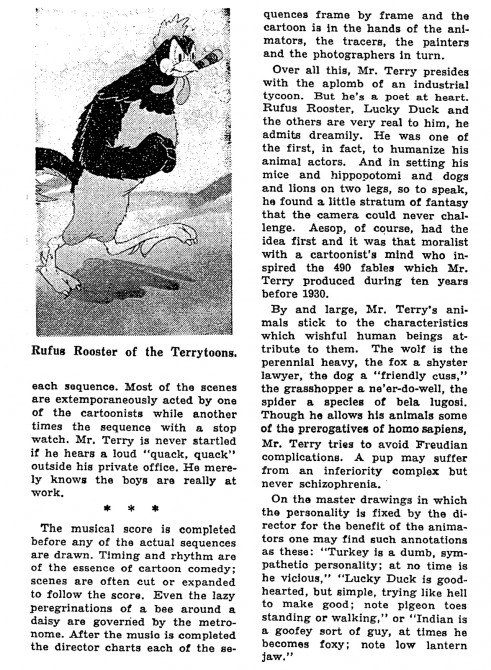 pt 2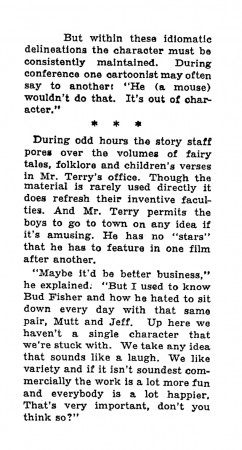 pt 3
And here's an article from the Times in the waning years of the Terrytoon studio, 1961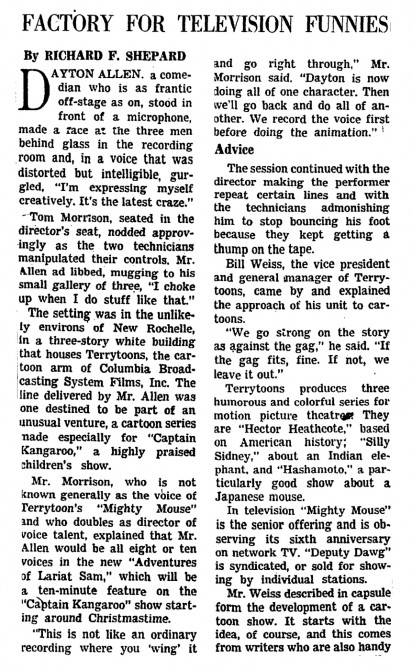 pt 1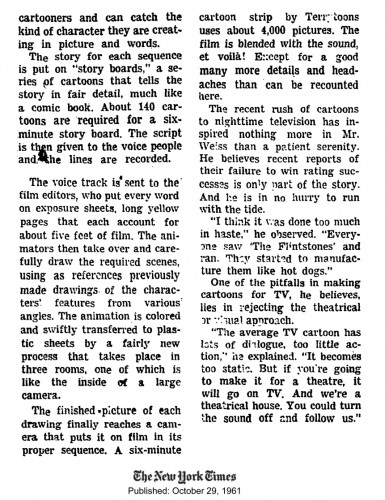 pt 2

13 Responses to "Terry TV"
Leave a Reply