Animation Artifacts &Hubley &Models 29 Jun 2009 07:47 am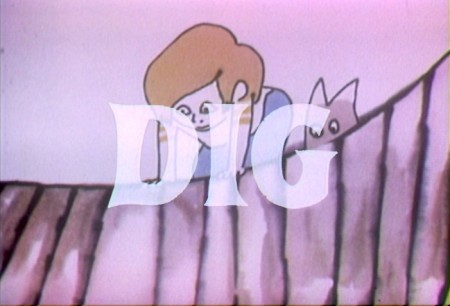 - Dig was a half-hour Special that was produced by John and Faith Hubley for CBS Saturday morning fare. It was supposed to be one of three programs on the earth around us, but it ended up as the only one of the three to have been completed.
The lion's share of the animation was done by Tissa David and Johnny Gentilella. Phil Duncan, Vinny Bell and Chuck Harriton also did their share of the work.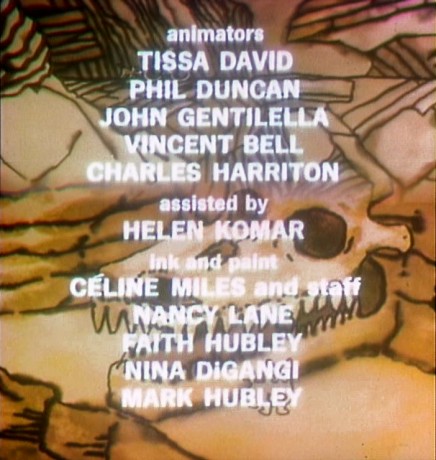 The story was about a boy and his dog that accidentally get into a construction site and soon find themselves talking with a rock.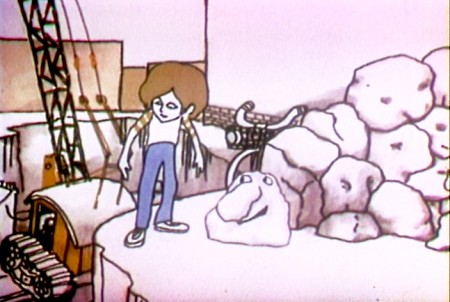 The rock takes them underground to a musical journey through the geology of the earth. The music and songs were by
Quincy Jones
.
Jack Warden
plays the lead rock,
Ray Hubley
was the boy, and plenty of others from the Group theater (such as
Morris Carnovsky
and
Maureen Stpleton
) did other voices underground.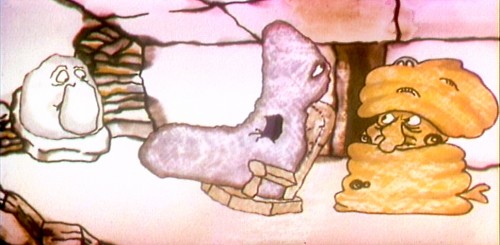 Tissa handled most of the boy and a couple of the rock songs and conversations. She also helped construct some of the characters doing models. Here are some of the rough models she put together and worked from.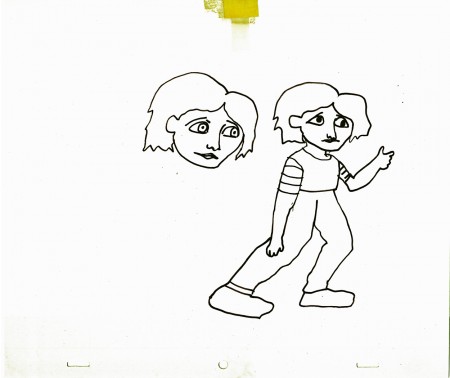 This was one of John's earliest drawings (post storyboard). It was
probably done while in conversation about the character with Tissa.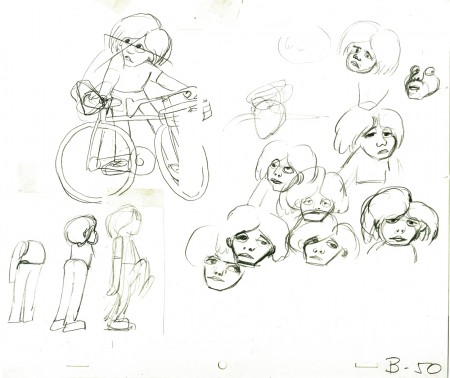 This is Tissa's first version of the boy.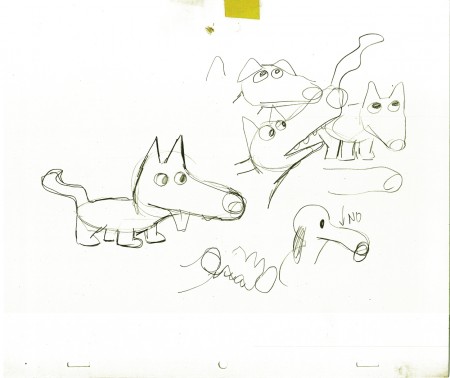 The dog also takes shape.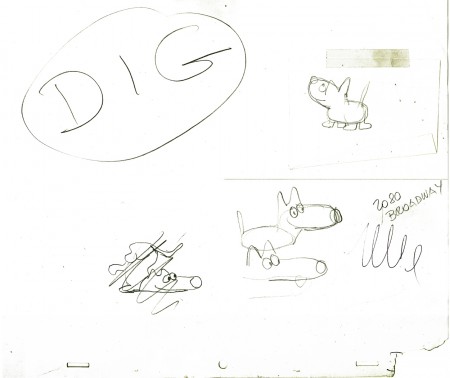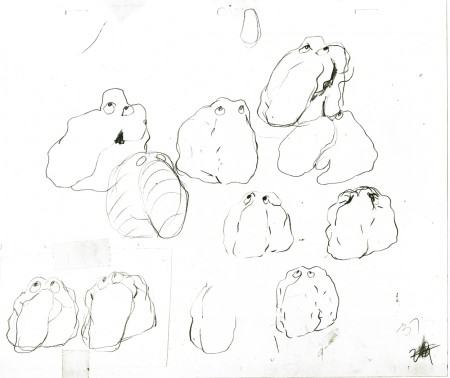 Here "Iggy" the rock is formed.
4 Responses to "Dig models"
Leave a Reply