Animation &Animation Artifacts &Articles on Animation &Disney &Models 13 Jul 2009 07:31 am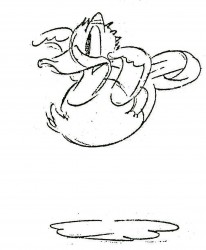 - A few weeks ago I posted the handout sheets that were given at Disney's in 1938 to advise people on how to draw Mickey. The same was done for Donald, Goofy and Pluto.
Here are the notes from the Fred Spencer class analyzing Donald Duck. There's a lot here that even the Disney studio sees to have forgotten about the Duck. He's a brilliant and unique character, and he hasn't been done as well as he was drawn in the 30s.
These same notes appeared in a synthesized and cleaned-up form in Frank Thomas Ollie Johnston's Illusions of Life. Somehow I prefer the slightly browning mimeo sheets from the studio. (Although mine are just a xerox of same.) These are all worth it for the incredible drawings on the last page.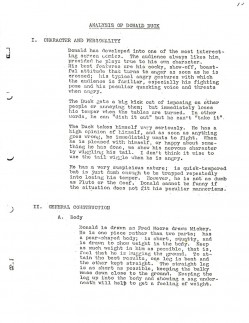 1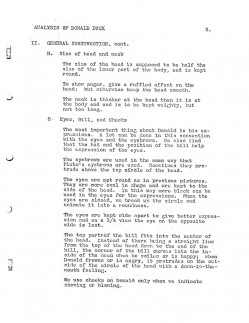 2
(Click any image to enlarge.)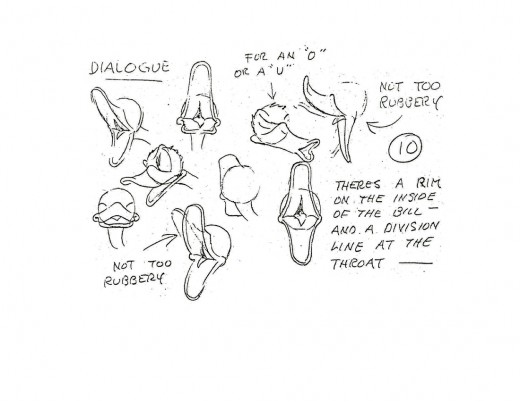 7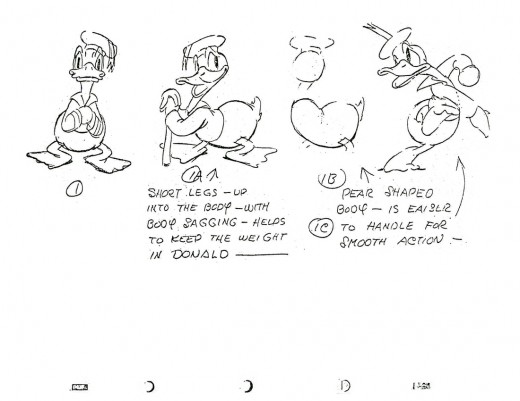 8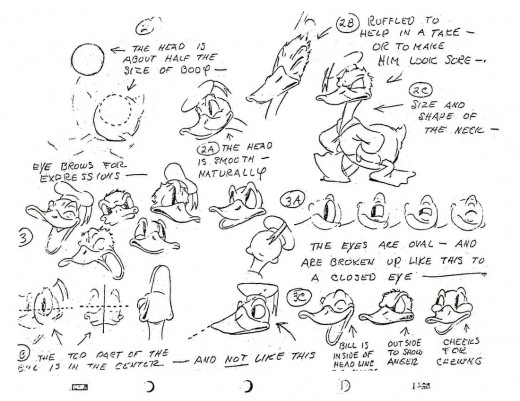 9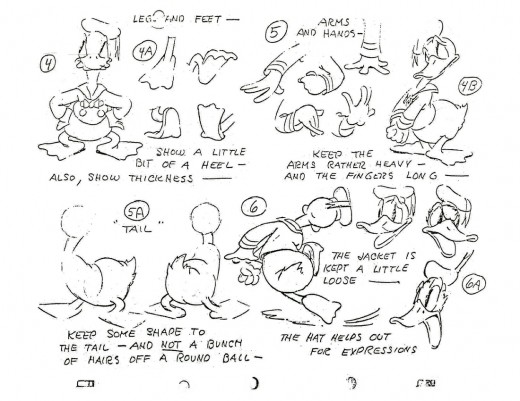 10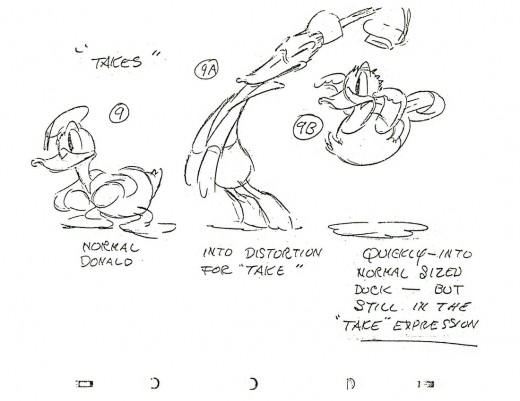 11

You can see what the actual pieces look like at Didier Ghez' Disney History site. He posts two pages courtesy of Gunnar Andreassen.
4 Responses to "Donald Models"
Leave a Reply