Animation Artifacts &Disney 15 Jul 2009 07:21 am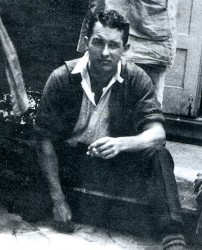 - By 1935, Walt Disney had realized where he had to take his studio. Principal to the plans he had was the education of the artists within his studio.
At this time, a number of students were wending their way from Chouinard Art Institute to the Disney employ. In 1935, there was a large gathering of teachers from Chouinard who came to the Disney Studio one evening to see the environment and start to mold a union between the school and the studio. Disney offered a catered meal for the event.
The studio became permanently linked with Chouinard, which eventually became Cal Arts. Disney stayed in close contact with a number of instructors and selected an obvious choice for the large task of helping to educate those within his studio. _____________________Don Graham
He planned a night course several days a week in which Don Graham would lead and he would involve a number of key designers and animators in instructing within the studio.
Prior to the start of classes, Disney wrote a long letter to Graham to discuss what he hoped would be taught. Here's that letter: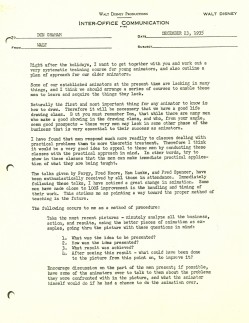 1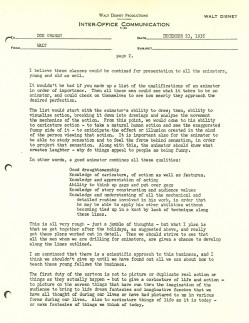 2
10 Responses to "Walt-Graham communique"
Leave a Reply