Commentary 24 Jul 2009 07:30 am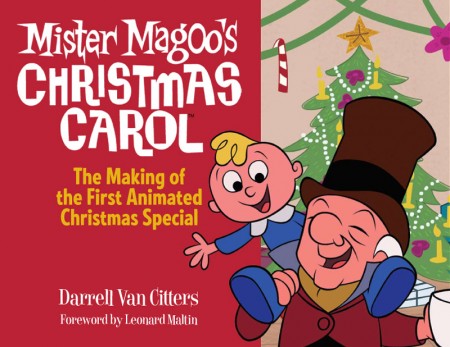 - I just received my copy of Darrll Van Citters' new book, Magoo's Christmas Carol: the making of the First Animated Christmas Special. This is a treasure. If you have any affection for this show or for animation in general I can only say GET THIS BOOK.
It's beautiful; packed with storyboard, animation drawings, backgrounds and photos. Lots and lots of photos of the cast, crew, musicians, animators. Everything. It's gorgeous. Darrell did the research, got the background material and put it all together in a beautiful package. He put his own money into it and didn't get cheap at any stage of the process.
I haven't read the book yet (I literally just received it), but I'm ready to push my work aside to start reading – that's how anxious I am. Of course, I won't do that, but I will write more and in length after I do read it.
I just wanted you to know that you should rush to get it. It'll be sold at the San Diego Comic Con. For those, not able to get there just hit this link, and it'll take you to the store where you can get copies signed or not.
This is a tiny sample of the art from the film's production, though my scan doesn't do it justice. The picture is better as printed in the book: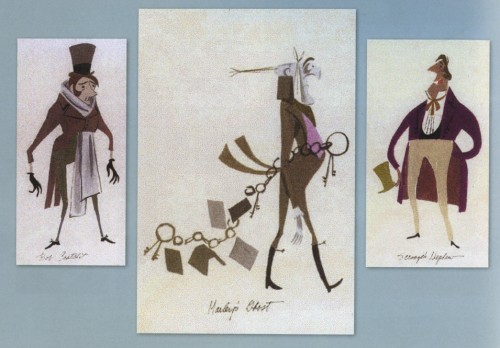 ____________________
- If you want to see pure character in motion, take a look at the HBO documentary currently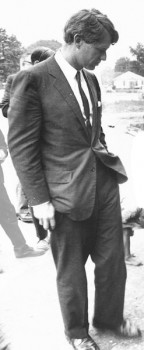 airing, the biography of Ted Kennedy. Teddy, In His Own Words is an excellent work that really gets into the history of this man and his family. However, there is one scene that keeps reverberating in my memory.
Ted had almost died in a plane crash; he broke his back. He was laid up in a hospital and at his home for a very long time. Finally, there was a point where he was to return to Congress.
The camera shows footage of Bobby Kennedy pacing outside the Capitol, waiting for his brother to arrive. Up pulls a big old car, and Bobby knows it's his brother.
He starts to walk very quickly to meet Teddy and in that fast pace, Bobby actually does a miniscule stop and hop mid walk to greet him.
That little hop is so beautiful and endearing and emotional that I was just completely taken with the guy. It's not too far from Gerald McBoing Boing's walk in the original film, but here a real person is doing it, and the impetuous move is so delightful in its spontaneity.
If you get a chance, watch the show (no matter your political persuasion) these guys are history and there's a big story of the last half of 20th Century here. It's quite amazing.
And watch for Bobby Kennedy's little jump; it's so innocent and human.
There's so much more to learn about animation by watching real life. Too many people these days put all their attention into studying animation and ignoring the real thing. That wasn't the case with the real masters, and it's no different today. Watch what you're caricaturing.
Here's the schedule of the documentary for July & August, but it's also on their On Demand feature so you can watch it anytime.
2 Responses to "Magoo's Carol & Little hop"
on 24 Jul 2009 at 1:13 pm 1.Larry Levine said …

Mister Magoo's Christmas Carol is Abe Levitow's masterpiece–a true classic!!

on 20 Aug 2015 at 7:23 pm 2.Marcell Gracia said …

you've an excellent blog right here! would you like to make some invite posts on my blog?
Leave a Reply