Articles on Animation &Disney 28 Jul 2009 07:42 am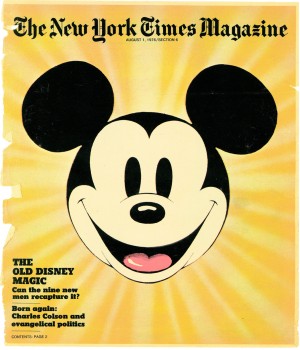 - Back in 1979, an eruption took place at the Disney studio. A group of the younger, talented artists at the studio – 20 of them – decided they couldn't put up with it anymore and they walked out of the studio. Led by Don Bluth, they moved into his garage and a new studio came into being with competition for Disney's troubled animation department.
The rebellion didn't just happen. Foment had started years earlier as Disney produced films such as The Black Cauldron, Pete's Dragon and The Small One. Together with John Pomeroy and Gary Goldman, Bluth had put together an idea for a trial film, Banjo the Woodpile Cat, in 1975. The three got together after-hours and worked on their pilot film.
The article by John Culhane that appeared in the 1976 NYTimes really got this small group going. Disney was trying to put a little kick in their animation studio, and the kick ultimately resulted in a new animation studio – which, ironically, helped to get Disney back on track. It also got a couple of other studios going – Amblin and Ted Turner. They proved that there was money to be made in animation and slowly studios grew.
Here's that NYTimes Magazine article: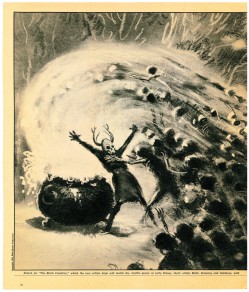 1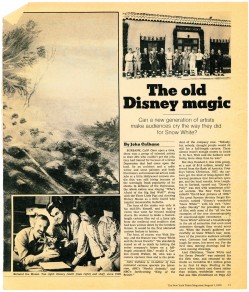 2
(Click any page to enlarge to a readable size.)
In April, I wrote about Bluth and Banjo in two parts:
Part 1
Part 2
4 Responses to "Old Black Magic"
Leave a Reply