Animation &Animation Artifacts &Richard Williams &walk cycle 28 Aug 2009 07:34 am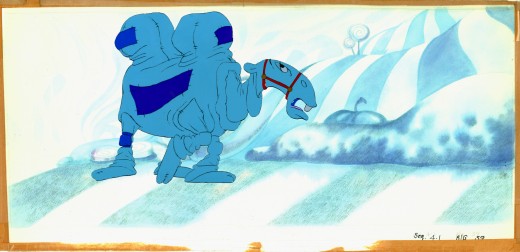 - Art Babbitt supervised and animated large sections of Raggedy Ann & Andy featuring the Camel with the Wrinked Knees. He developed the character and gave it the form it finally took in the film. Other animators followed his directions throughout the film.
It was his idea to work the Camel as if there were two people within its body so that the front half didn't always do what the back half did. As a result, runs and walks were usually peculiar. Often the front would move and the back half would have to catch up. Art never quite understood (nor did he try to understand) what other animators were doing with Ann and Andy. Consequently his version of these characters stood out like unconscious orbs floating around his camel.
Here's a run cycle he did. The camel's hind front leg is on another level as is his talking mouth.
The tight tight tight style is Art's; the assisting is by David Block.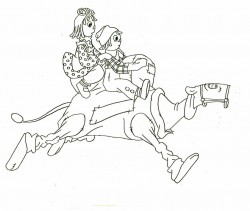 1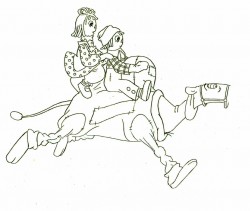 2
(Click any image to enlarge.)

Here's the final QT of it all together:
Babbitt's Camel Run
Click left side of the black bar to play.
Right side to watch single frame.

17 Responses to "Babbitt Camel Run"
Leave a Reply