Articles on Animation &Bill Peckmann &Books &Disney &Illustration 27 Aug 2009 07:26 am
- Before getting into today's post, I want to make sure you've all seen the notation on Tom Sito's great blog today. (An amazing and unique blog if there was one.)
1968- Former master animator Bill Tytla's request to return to Disney was turned down. The artist who animated Grumpy the Dwarf, Dumbo and the Devil on Bald Mountain even offered to do a free "trial animation test" to show he still had it. Disney exec W.H. Anderson wrote him:" We really have only enough animation for our present staff."
Tytla died later that year.
______________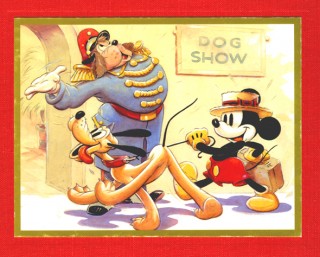 - This is the second part of my posting of the illustrations from Good Houskeeping Magazine.
From 1934 continuing into the late 1940′s, they printed four-color full page previews of newly-released Disney shorts. These illustrations were, at first, painted by Tom Wood, and later by Hank Porter.
The Alexander Gallery collected these illustrations in 1987 for an exhibition, and they published a book of them. Bill Peckmann has kindly loaned me his copy of the book.
These illustrations were published recently in the book, Walt Disney's Mickey and the Gang. It's a good book which publishes more art than the Alexander Gallery collector's item. However, the printing in this book feels more glossy and contrasty. The delicacy of the watercolors is sacrificed. That's why I'm intent on posting them in the better form. However, this book also includes a lot of other info on the animated films and it includes the text originally published in Good Housekeeping.
Here is the second group of pages:
(Click any image to enlarge.)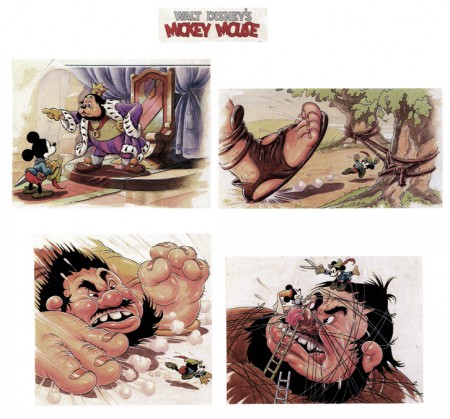 The Brave Little Tailor 1938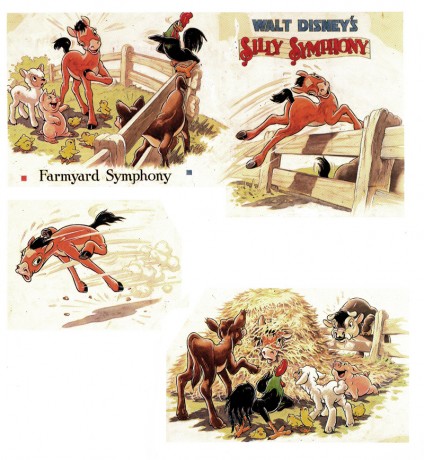 Farmyard Symphony 1938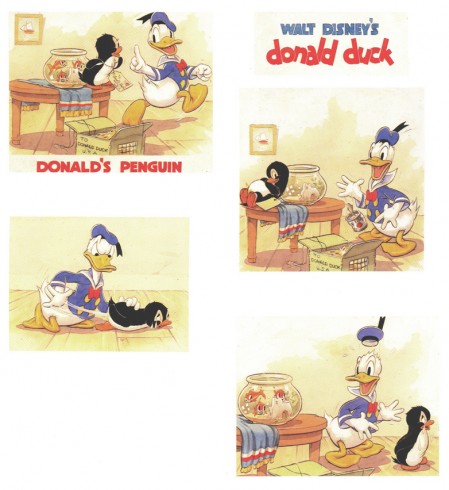 Donald's Penguins 1939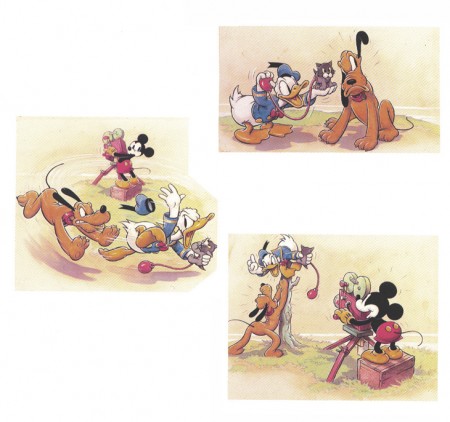 Movie Makers 1938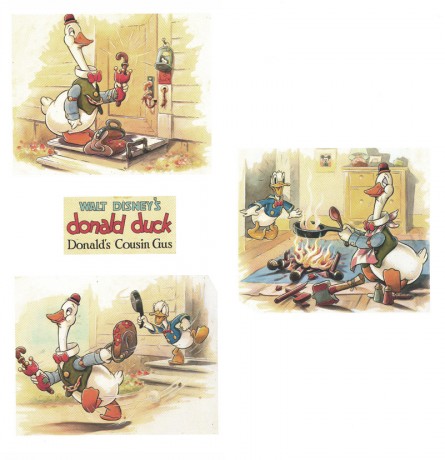 Donald's Cousin Gus 1938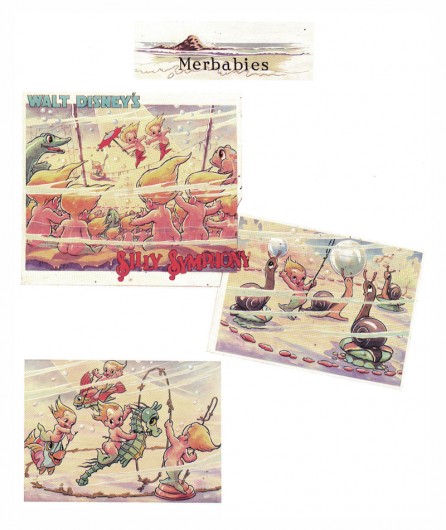 Merbabies 1938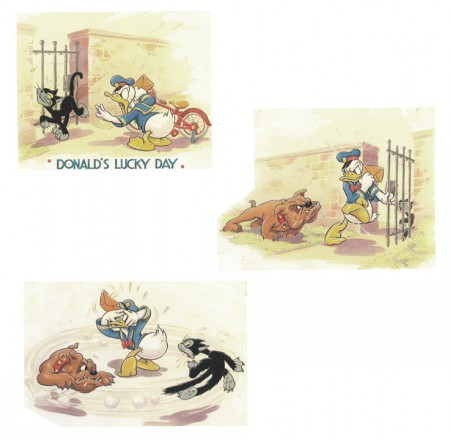 Donald's Lucky Day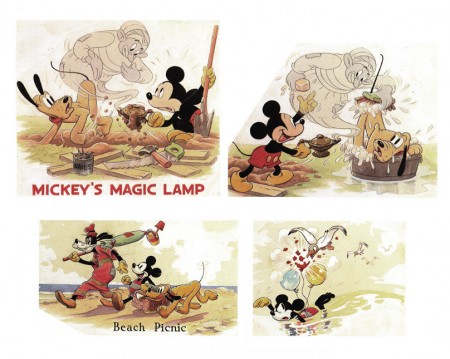 Mickey's Magic Lamp 1940 | Beach Picnic 1938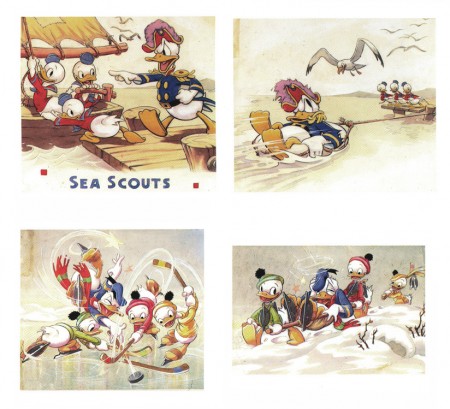 The Sea Scouts 1939 | The Hockey Champ 1939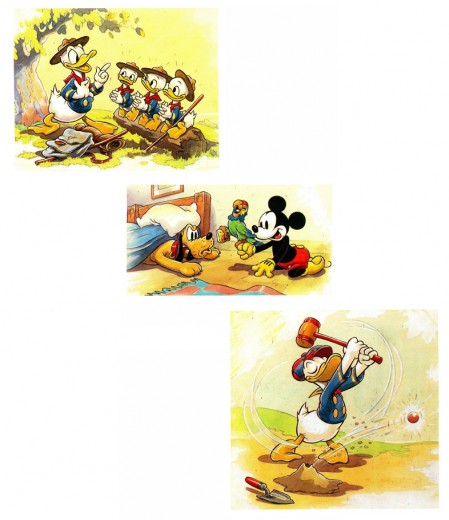 The Good Scouts 1938 | Mickey's Parrot 1938 | Donald's Golf Game 1938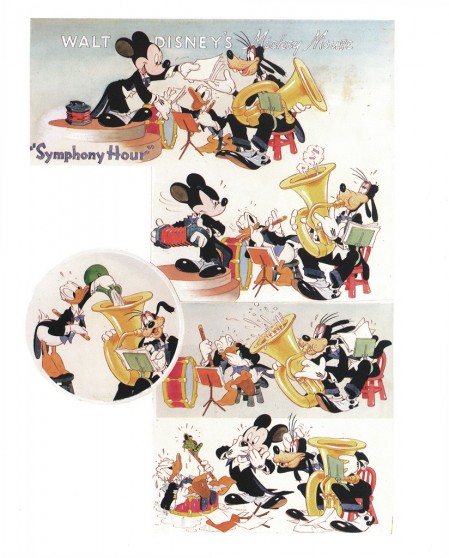 The Symphony Hour 1942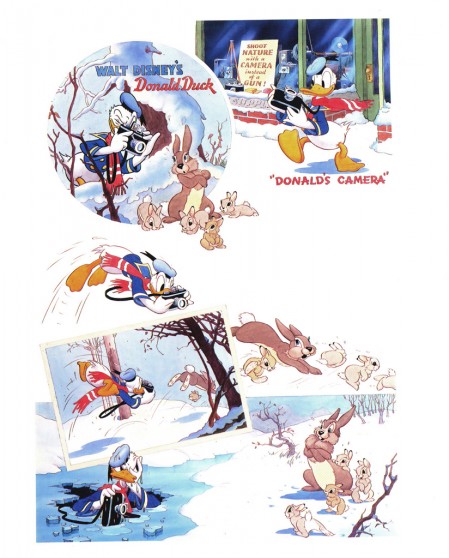 Donald's Camera 1942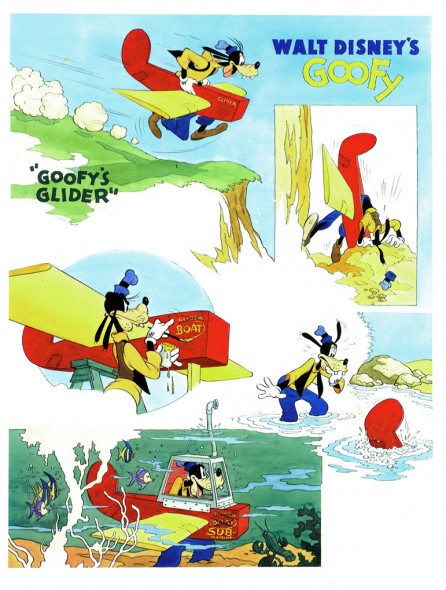 Goofy's Glider 1941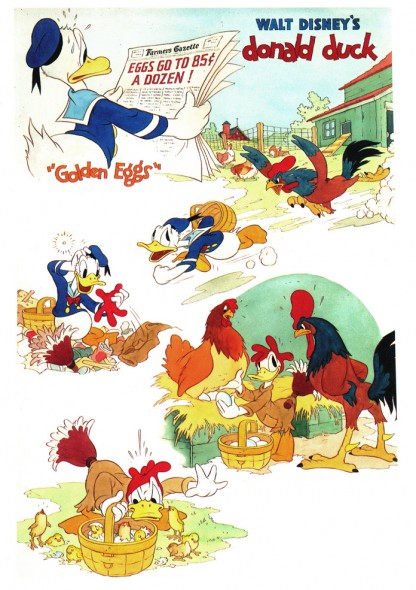 Golden Eggs 1941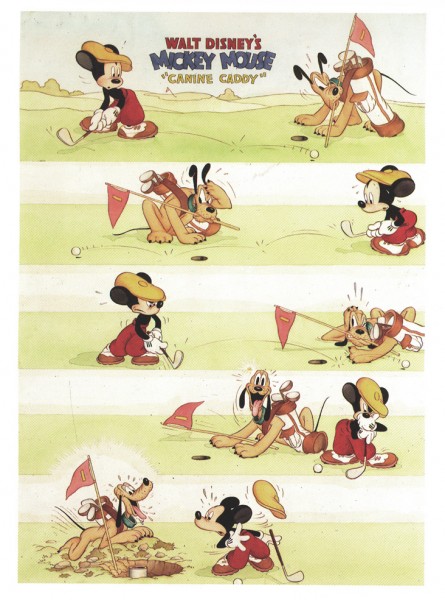 Canine Caddy 1941
Interesting to note the play with Mickey's ears. These are the ears
with three dimensions used in only a couple of shorts.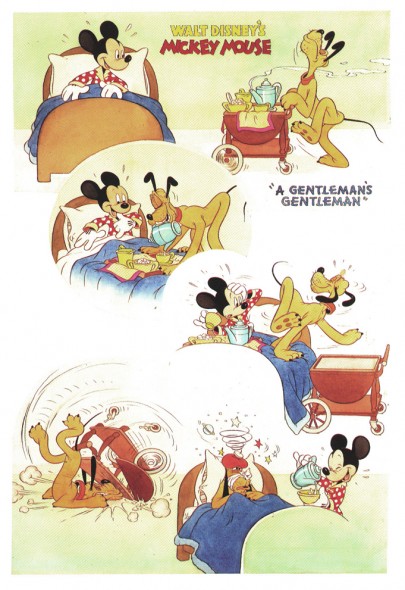 A Gentleman's Gentleman 1941
Another play on Mickey's ears – very different.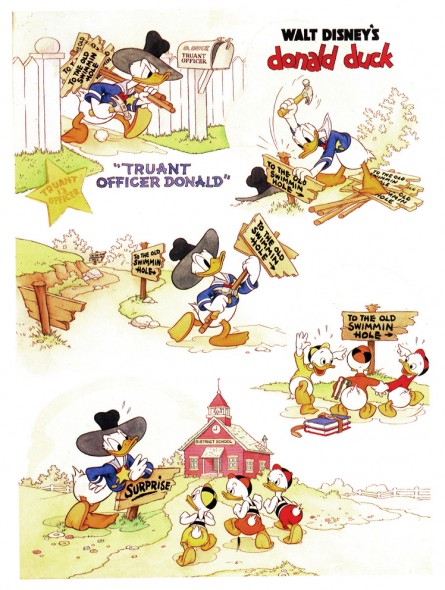 Truant Officer Donald | 1941
.
3 Responses to "Good Housekeeping 2"
on 27 Aug 2009 at 10:49 am 1.Jonah Sidhom said …

That's amazing about Bill Tytla. I don't understand how that could happen.

By the way, does anyone else find Donald's Penguins (third from top) sort of depressing? I haven't seen the short it's based off of, but now I want to to make sure there's a happy ending.

on 12 Nov 2010 at 4:32 am 2.Klaus Disney said …

DONALD'S NEPHEWS (Kurzbesuch bei Onkel Donald)
GOOD SCOUTS (Tick, Trick und Track, die tüchtigen Pfadfinder)
DONALD'S GOLF GAME (Donald spielt Golf)
THE HOCKEY CHAMP (Der Eishockey-Champion)
SEA SCOUTS (Donald auf grosser Fahrt)
MR. DUCK STEPS OUT (Das Tänzchen mit Daisy)
FIRE CHIEF (Feueralarm!)
THE NIFTY NINETIES (Die schmucken Neunziger)
TRUANT OFFICER DONALD (Donald und die Schulschwänzer)
DONALD'S SNOW FIGHT (Donalds Schneeballschlacht)
HOME DEFENSE (Donald findet keine Ruhe)
DONALD DUCK AND THE GORILLA (Donald und der Gorilla)
DONALD'S OFF DAY (Donalds freier Tag)
DONALD'S CRIME (Donalds Verbrechen)
STRAIGHT SHOOTERS (Tick, Trick und Track, die Meisterschützen)
SOUP'S ON (Donald bittet zu Tisch)
DONALD'S HAPPY BIRTHDAY (Donalds Geburtstag)
LION AROUND (Vorsicht Löwe!)
LUCKY NUMBER (Donald im Glück)
TRICK OR TREAT (Donald, Geister und Gespenster)
DON'S FOUNTAIN OF YOUTH (Donalds Jungbrunnen)
CANVAS BACK DUCK (Donald auf dem Rummelplatz)
SPARE THE ROD (Erziehung leicht gemacht)
DONALD'S DIARY (Donalds Tagebuch)

on 18 Nov 2015 at 3:05 pm 3.donald duck movie said …

I don't know if it's just me or if everyone else encountering problems with your site.
It appears as though some of the written text on your posts
are running off the screen. Can someone else please provide
feedback and let me know if this is happening to them as well?
This might be a problem with my web browser because I've had this happen previously.
Thank you
Leave a Reply