Commentary 23 Aug 2009 07:59 am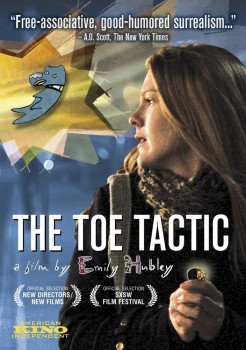 - Now in release on DVD is Emily Hubley's live action/animation feature, The Toe Tactic. Kino is releasing this film as of Sept. 1 and can be bought through Amazon here.
The movie follows Mona Peek (Lily Rabe) on an opening trip back to her suburban childhood home. She grieves her late father where nostalgia for their past overwhelms her. A number of other eccentric characters are interwoven with animated characters who comment on the action as Mona tries to come to terms with her reality.
In her review in the NYTimes, Jeannette Catsoulis wrote: "Mixing mischievous animation with quirky live action, the writer and director, Emily Hubley, transforms a conventional drama of loss and healing into an experimental jaunt through a surreal weekend in New York."
The DVD includes a number of extras including scenes cut from the film, other shorts by Emily Hubley as well as storyboards from the film.
Co-stars include Eli Wallach, David Cross and Mary Kay Place (just about my favorite actress)
The music is by Yo Lo Tengo.
I enjoyed the film immensely when I saw it on the big screen at MOMA and then found myself equally and completely pulled in when I turned on the DVD, planning to watch only a few moments of the show, but caught pleasantly rewatching it all anew. It's really enjoyably goofy, and you'll get pleasure from it. Try renting it; once you have, you'll want to buy a copy.
Some stills: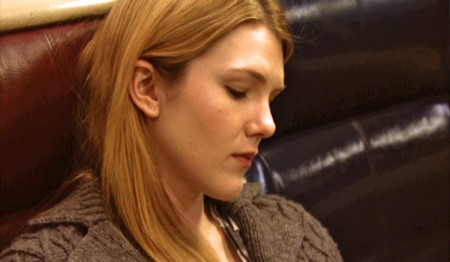 Lily Rabe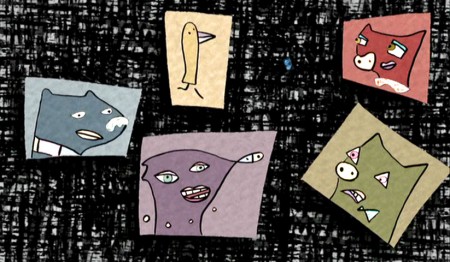 Voices of: David Cross, Andrea Martin,
Eli Wallach, Marian Seldes, Don Byron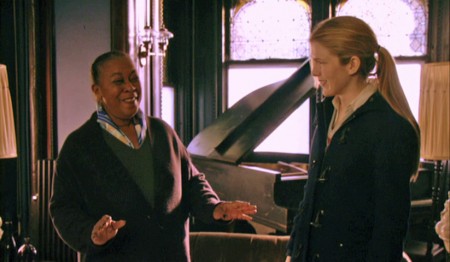 Novella Nelson and Lily Rabe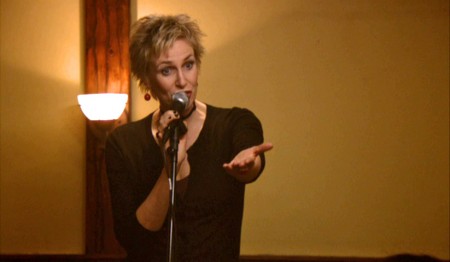 Jane Lynch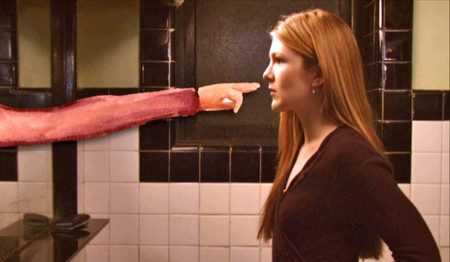 Lily Rabe confronted by her animated alter ego.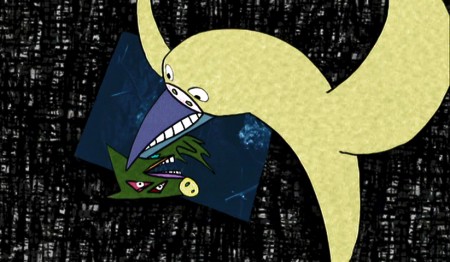 Animation by Jeremiah Dickey and Emily Hubley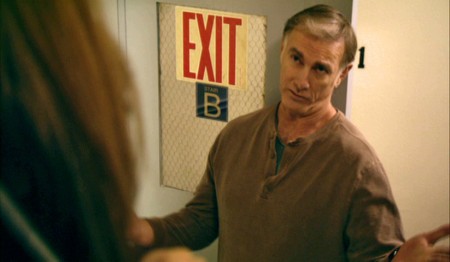 John Sayles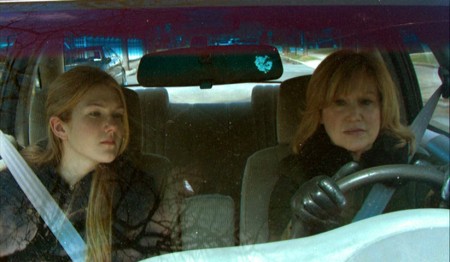 Lily Rabe and Mary Kay Place
Screen credit goes to the following people for the animation:
Mario Camacho …. ink and paint artist
Jeremiah Dickey …. animator & ink and paint artist
Emily Hubley …. animation director, animator & ink and paint artist
Tara Knight …. animation compositor
Biljana Labovic …. ink and paint artist
Lisa LaBracio …. ink and paint artist
Joy Marie Smith …. animation intern
Jeff Scher ….. animator – "Mirror Mona"
5 Responses to "Toe Tactic DVD"
Leave a Reply