Animation Artifacts &Bill Peckmann &Disney &Models 31 Aug 2009 07:39 am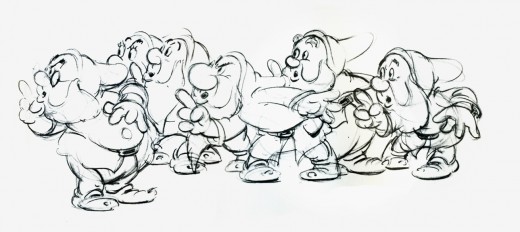 - Here, I continue with the recent outburst of model sheets. The following is a collection of Snow White and all seven dwarfs. I assume some of these can be found in print in one of the many collections of art from the film. I found two of the models in an old, expensive book I have which came via American Express.
The first two beautiful, original models come courtesy of Bill Peckmann's collection. The remainder of the group were Xerox copies I made years back. I've tried to clean them up a bit (lots of old grit from the ancient copies on glossy paper.)
(Click any image to enlarge.)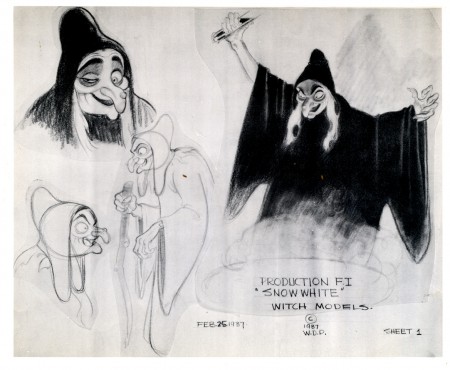 The Witch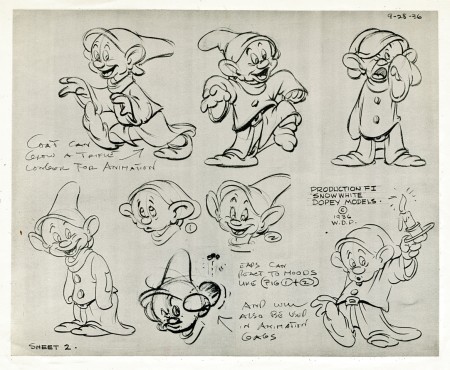 Dopey1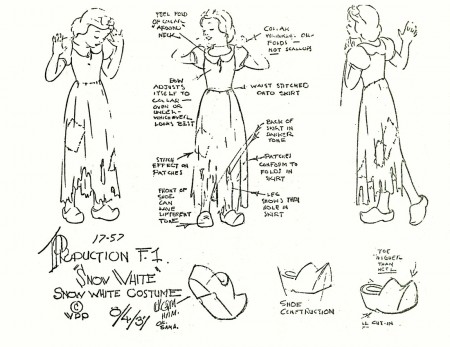 Snow White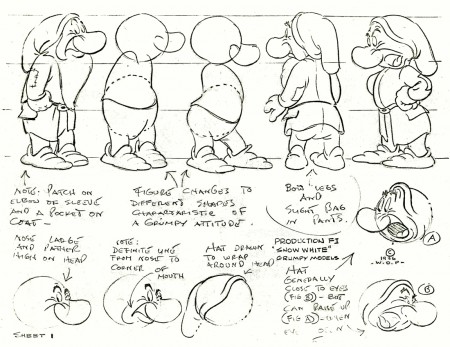 Grumpy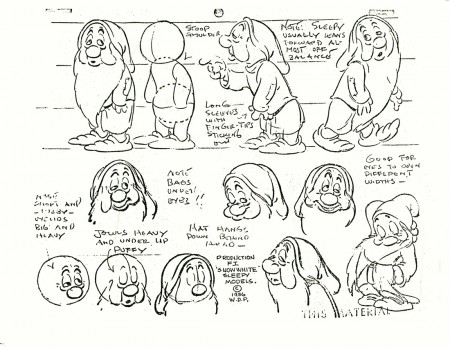 Sleepy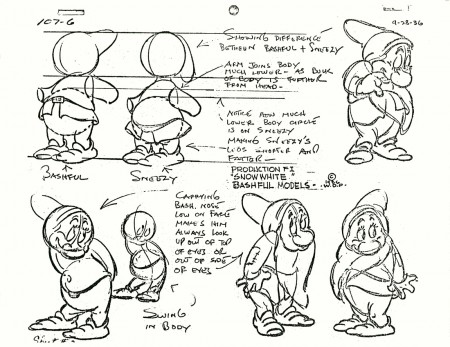 Bashful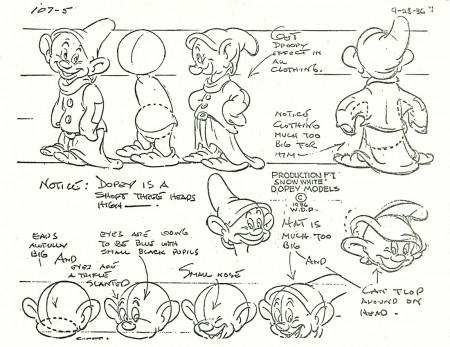 Dopey 2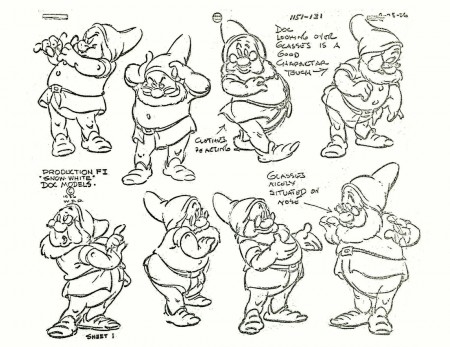 Doc 1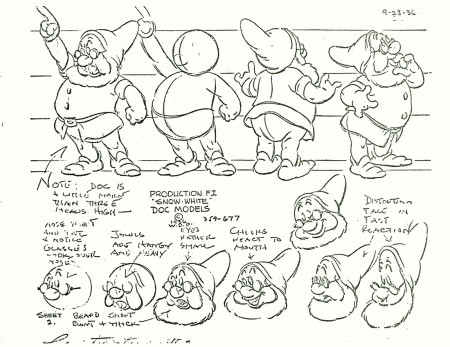 Doc 2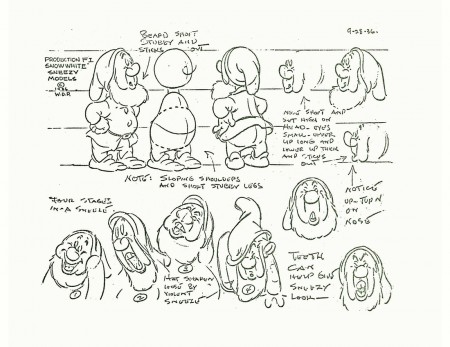 Sneezy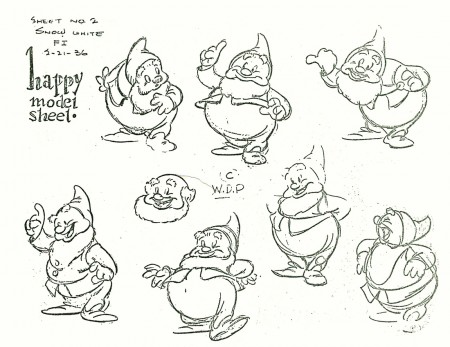 Happy 1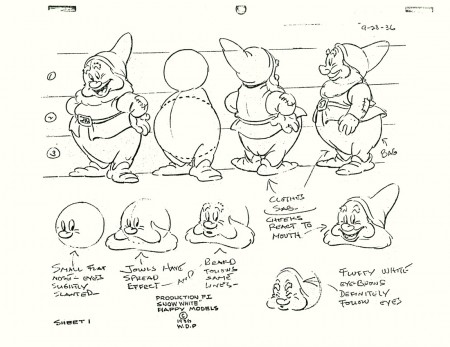 Happy 2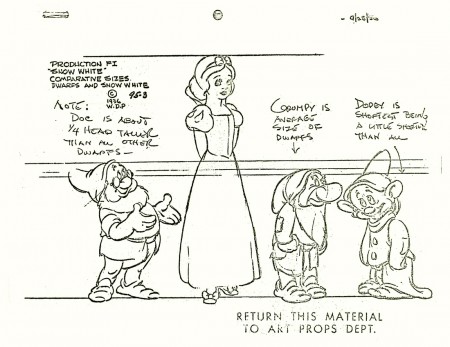 Snow White & dwarf comparative sizes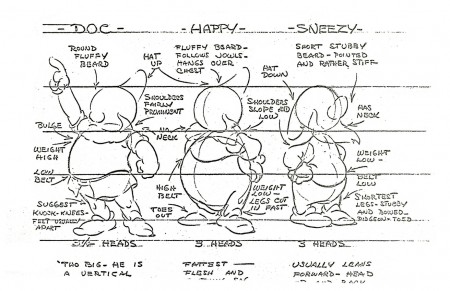 Dwarf comparative sizes 1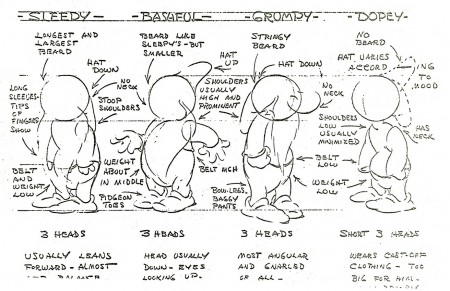 Dwarf comparative sizes 2
3 Responses to "Snow White models"
on 31 Aug 2009 at 7:02 pm 1.John Schnall said …

My friend Derek heard a joke at a nostalgia convention this weekend which fits in here, so:

Did you know that six dwarfs out of seven are not Happy?

on 07 Oct 2009 at 4:30 pm 2.Juliana said …

hi, how are you?
my english is not very good, because i'm from Brazil but I would say that I loved your website! very, very good, I loved the designs of white snow, the story of three little pigs… my mother is a teacher so she works a lot with fables and always look for different versions of stories like Pinocchio, Peter Pan, Cinderella etc..

I would say that is to be congratulated because the site is very good, although I feel little English is a great resource to find drawings and story!
Congratulations!

ps: I hope you understand.
Leave a Reply