Animation Artifacts &Books &Illustration 15 Sep 2009 07:29 am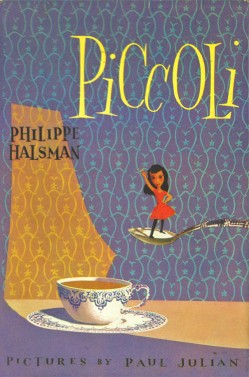 - The brilliant artist/designer/background artist, Paul Julian, illustrated a stunner of a children's book in 1953. Piccoli is the story of Piccoli Sogni (little dreams) a tiny girl who lives in a matchbox. A stranger gives her as a gift to a sad young boy. She helps to inspire him creatively.
The story is by Phillippe Halsman which he had written for his daughters. He was a celebrated photographer who worked with Salvador Dali on the book Dali's Moustache. In 1958 he was chosen as one of the 10 greatest photographers in an Internation poll. His 1959 book, Philippe Halsman's Jump Book, collected more than 200 recognized photographs.
Paul Julian, of course, is well known by animation enthusiasts as one of the principal background artists for many of the most famous Warner Bros cartoons. He also gained some fame for his art direction of the UPA masterpiece, The Tell-Tale Heart.
His work has always seemed just slightly this side of the surreal, to me. His color choices were masterful and the many backgrounds he did reflect his own style. See this excellent post by Hans Bacher on his important blog, Animation Treasures.
John Canemaker loaned me a number of color copies of the book, and I tried to get an accurate read on the colors from the copies, but I suspect they're still a bit off. Here are Julian's illustrations for Piccoli: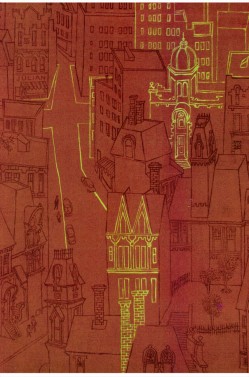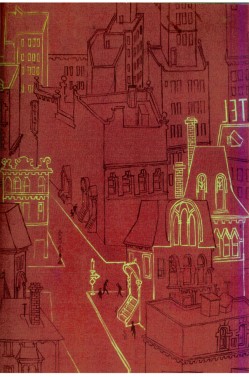 The inner cover of the book.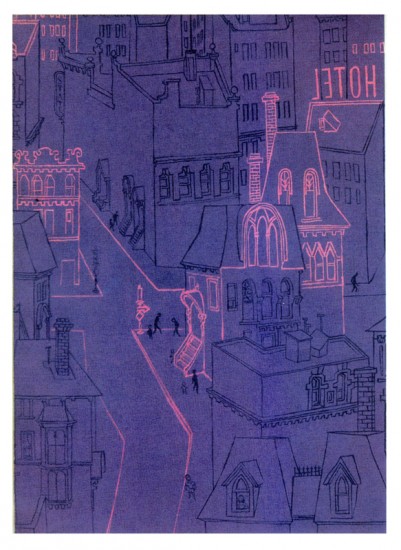 1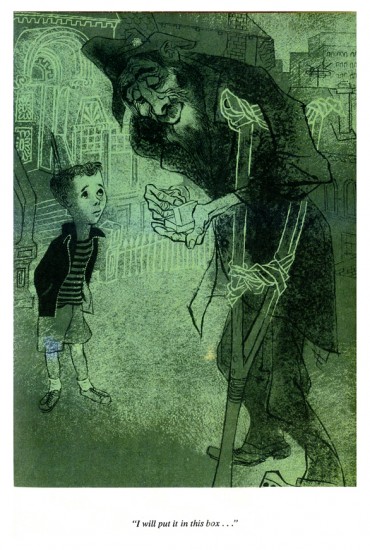 2
At times the art looks influenced by Gregorio Prestopino.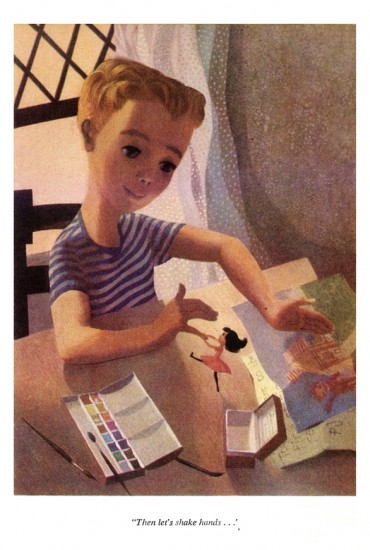 3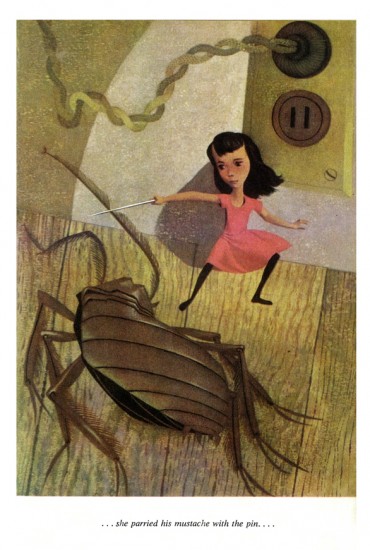 4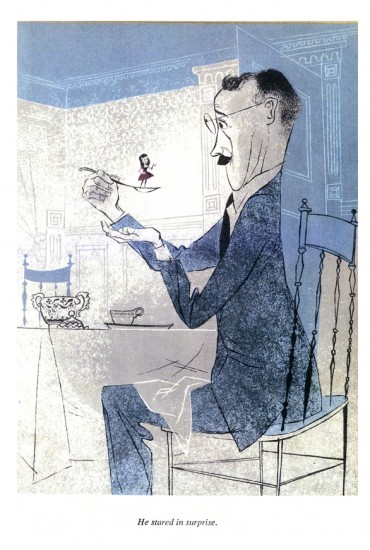 5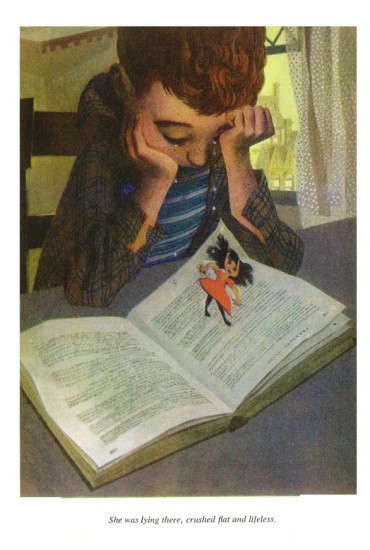 6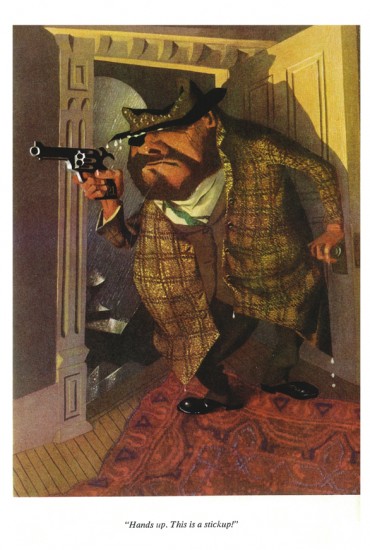 7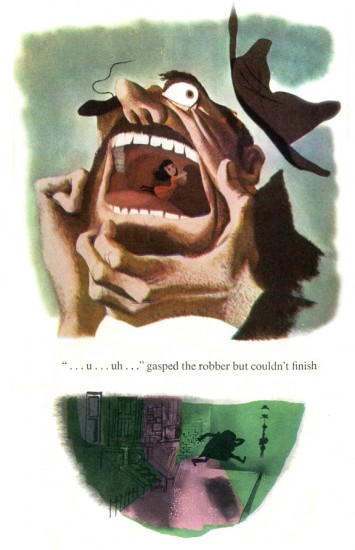 8
This is actually a composite of two different illustrations
on two separate pages in the book.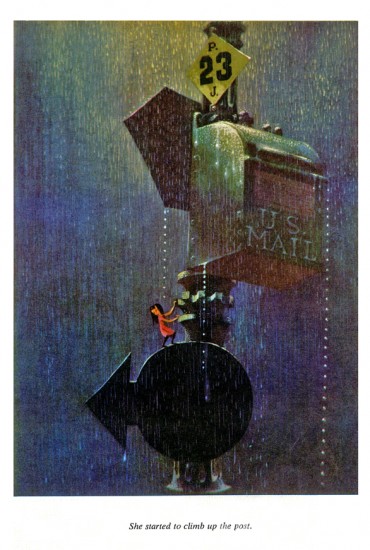 9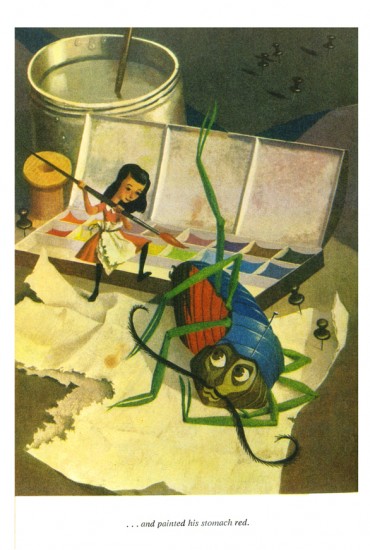 10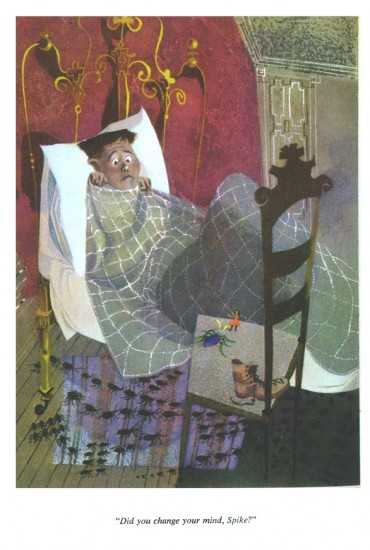 11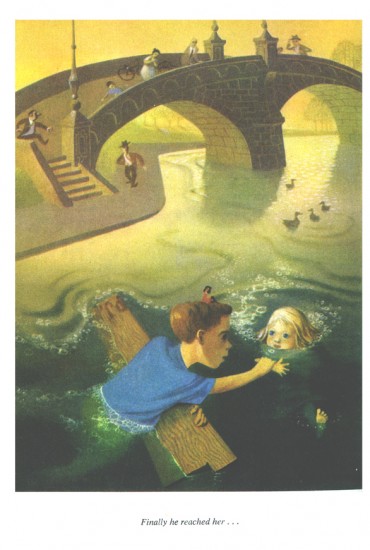 12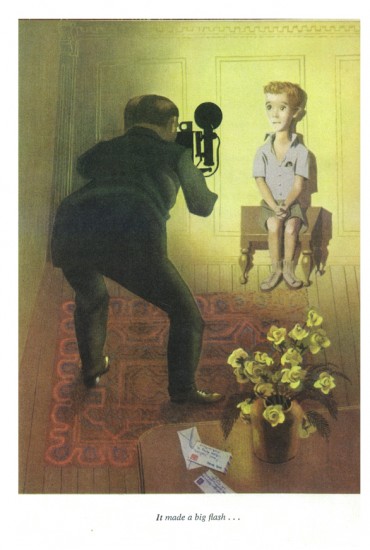 13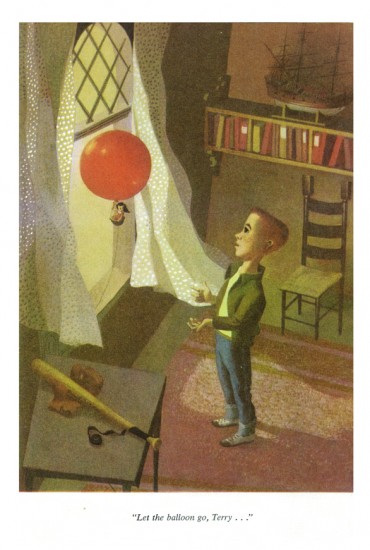 14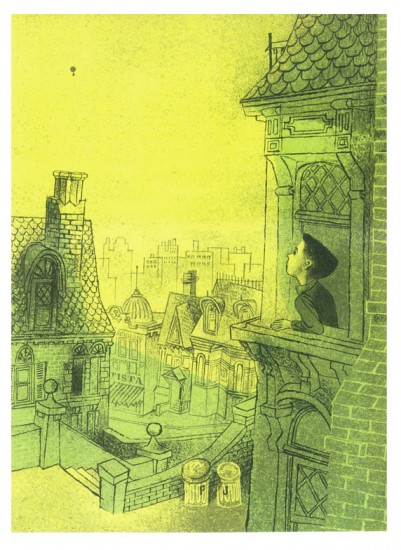 15
27 Responses to "Piccoli"
Leave a Reply