Books &Hubley 26 Sep 2009 08:00 am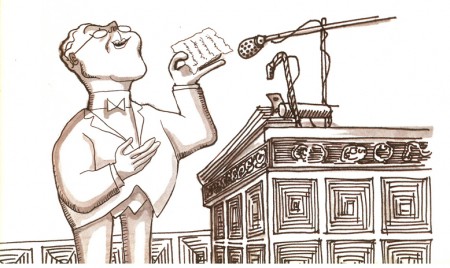 - I continue, today, with my posting of the book published from the setups of the John & Faith Hubley film Zuckerkandl!. This book was released by Grove Press in1968. It's an adaptation of the comic lecture by Robert Maynard Hutchins espousing the philosophies of one, Alexander Zuckerkandl, M.D., Ph. D.
The artwork for the film was done wholly with Sharpie markers and Design markers. All of them bled through the Bristol paper for the backgrounds and the animation paper (cut out and glued to cels). All backgrounds were done by John Hubley. The animation was done by Vinnie Bell, Shamus Culhane, Tissa David, and Bill Littlejohn. The inking was by Faith Hubley, and coloring was by Nina Di Gangi & Sara Calogero.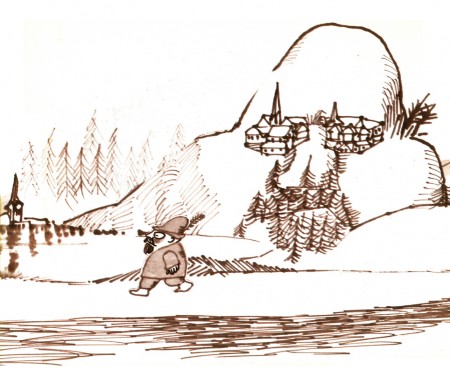 23
(Click any image to enlarge.)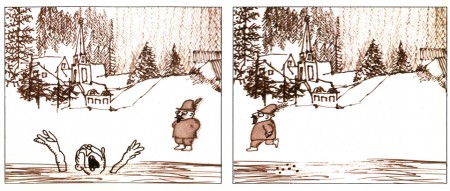 24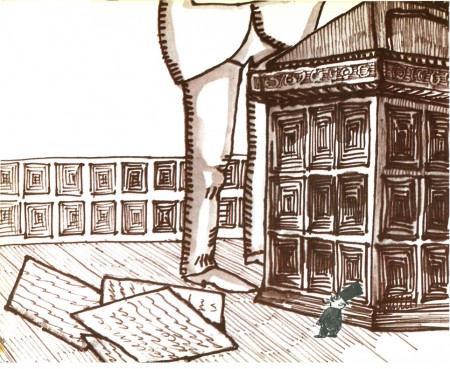 25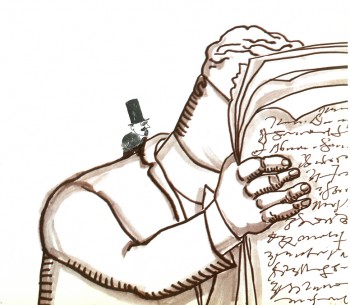 26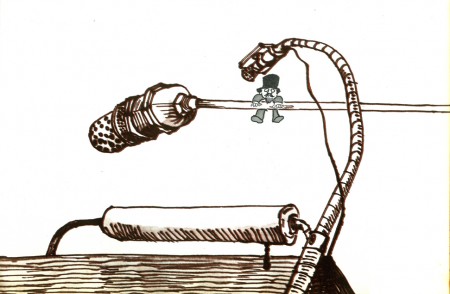 27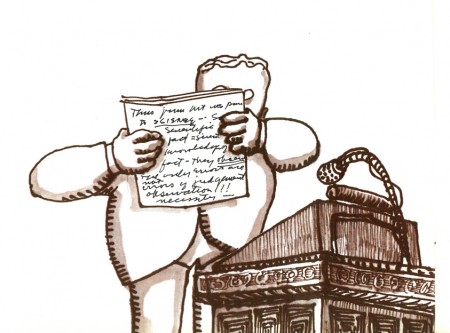 28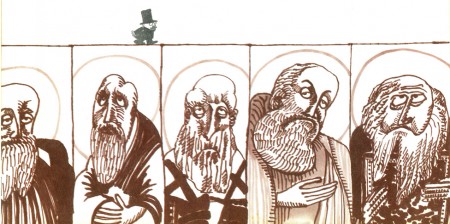 29
Saints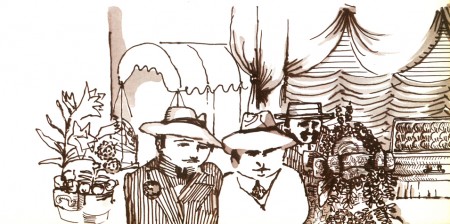 30
Sinners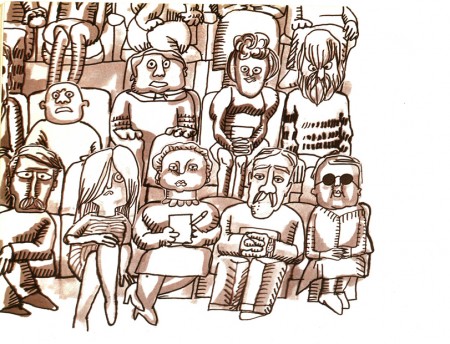 31
Audience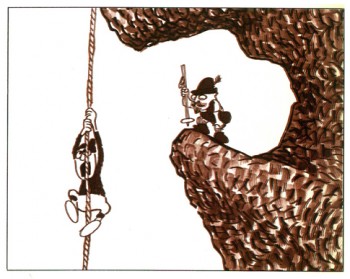 32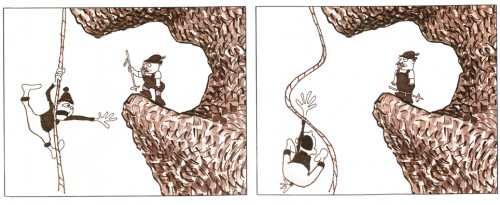 33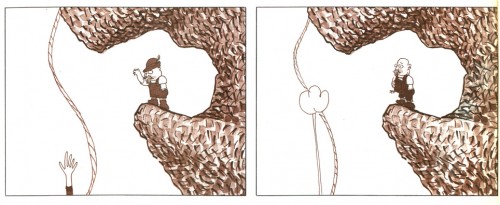 34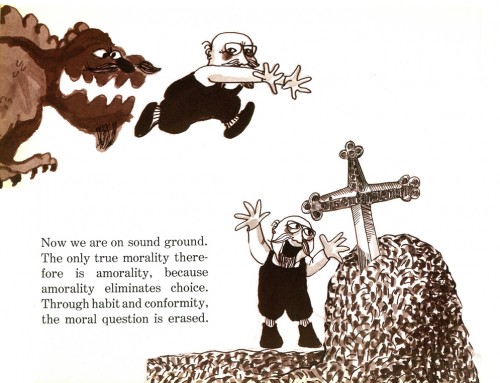 41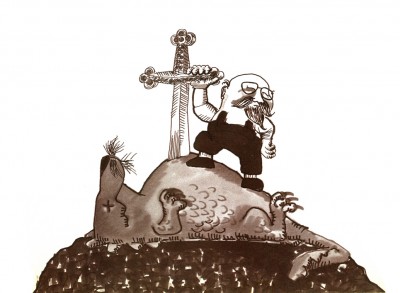 42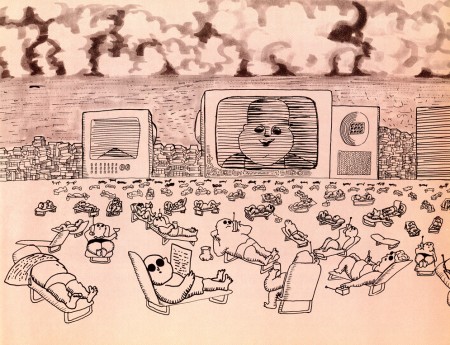 43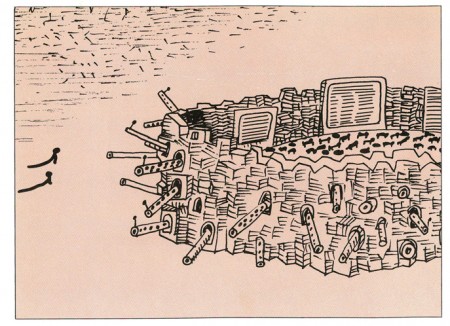 44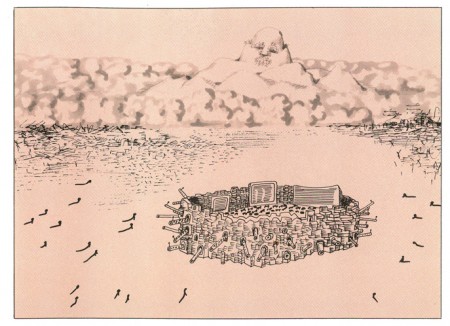 45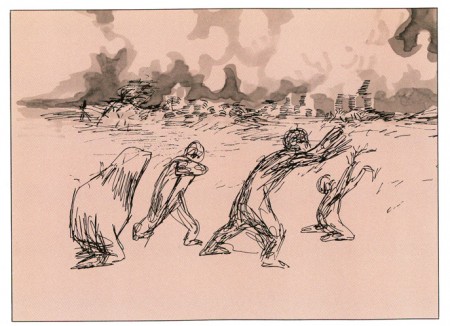 46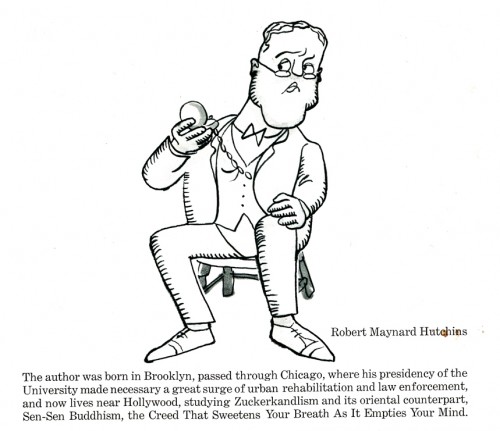 Back Cover
I have some more artwork for this film which I hope to put up soon.
4 Responses to "Zuckerkandl! book 2"
Leave a Reply