Animation Artifacts &Articles on Animation &Puppet Animation 22 Sep 2009 07:31 am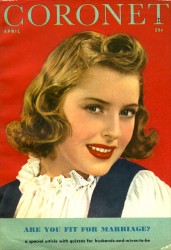 - In April 1944, Coronet Magazine printed an article about George Pal and the making of one of his very successful shorts done for Paramount. He had been nominated for seven Oscars for the shorts which included When Tulips Bloom, John Henry and the Inky Poo, and Dr. Seuss' The 500 Hats of Bartholemew Cubbins, and he was given a special Oscar in 1943 for his puppet work.
The short featured is Jasper Goes Hunting. This is one of the last of the films featuring this character, a holdover from the racist days of yore. Sort of a puppet version of Harman-Ising's Bosco.
Pal's style animated puppetry involved lots of replacement parts. If you wanted to move an arm, you had to create a dozen arms which would be replaced from frame to frame. It's a very time consuming process and offers lots of opportunity of messing up a shot and having to start over.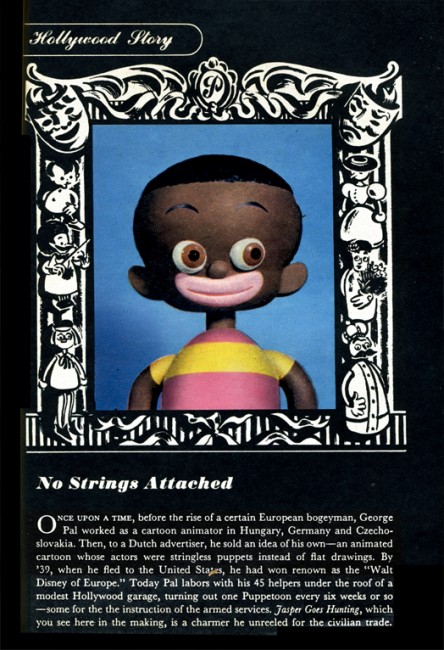 (Click any image to enlarge.)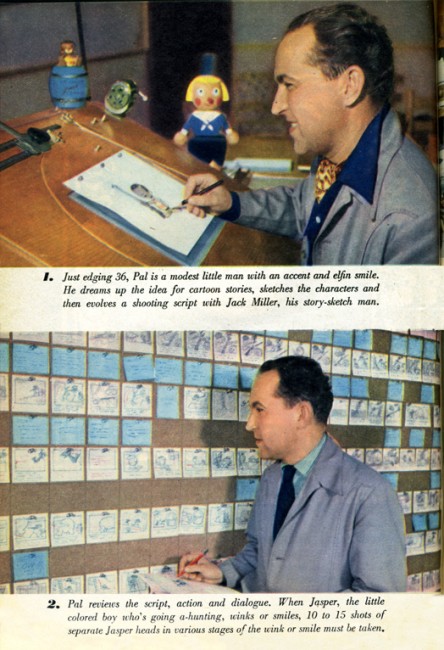 2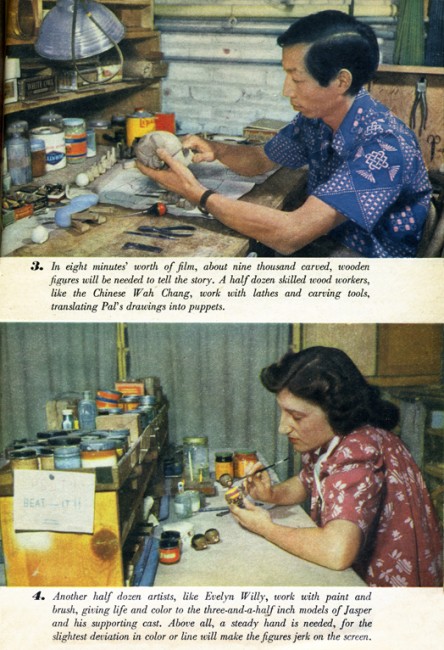 3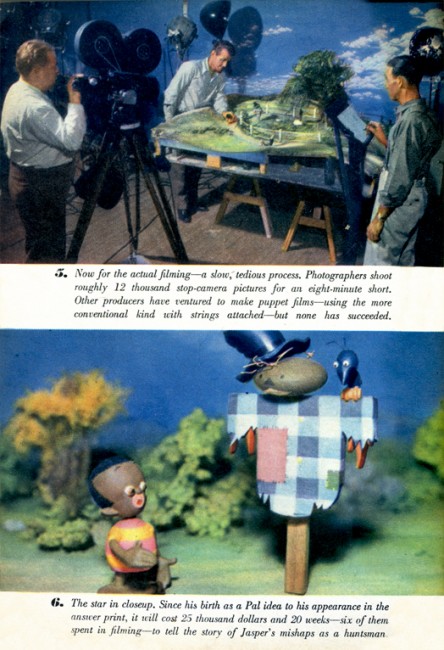 4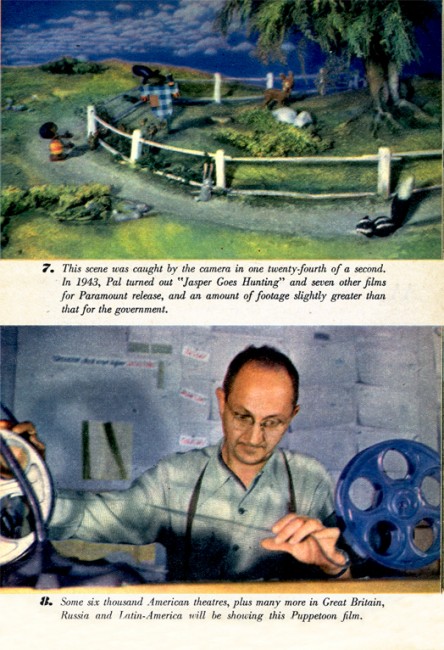 5
Note that Jerry Beck on Cartoon Brew just recently directed us to an auction
of many of George Pal's puppets. Some of the puppets for the film featured
in Coronet are among those up for sale. This is the link to the auction.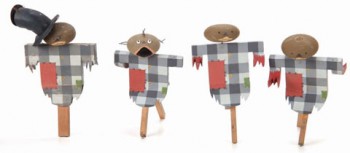 3 Responses to "Coronet George Pal"
on 22 Sep 2009 at 6:18 pm 1.Ken Priebe said …

Cool stuff Michael…thanks!

Some of the early Puppetoons had replacement pieces for arms as well as other body parts. Later on they also made single latex arms with wires inside that were posed like any other stop-motion puppet. Jasper had wooden replacement heads and feet with arms made of latex rubber. It was a relatively new material at the time, and sometimes if the latex wasn't dry yet, they would go to animate the arms and liquid latex would squirt everywhere.

on 23 Sep 2009 at 8:57 am 2.Michael said …

I'm glad you enjoyed this, Ken. I liked this post as well. The material, I think, is great. I also loved your comment about the wet latex.
Leave a Reply