Animation &Bill Peckmann &Disney &Models &Story & Storyboards 28 Sep 2009 07:36 am
- The cache of stats that Bill Peckmann recently sent me on loan includes several photo pages of storyboard from the Bambi Twitterpated sequence. I'm not much of a fan of this sequence, but looking at these beautiful storyboard drawings makes me realize how charming it is in its original state. The cute/cartoony movements came from the animators and directors. Perhaps the film needed this funny, broad approach, but I have a feeling there are other ways it could have been tackled that might have let it feel more connected to the whole.
As with past board postings, I've cut them up into rows so that I can post them at a higher res for better viewing. First here are the three pages as they stand: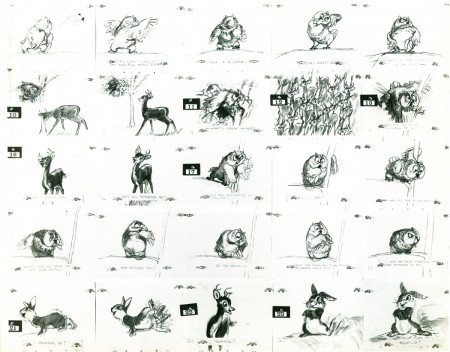 1
(Click any image to enlarge.)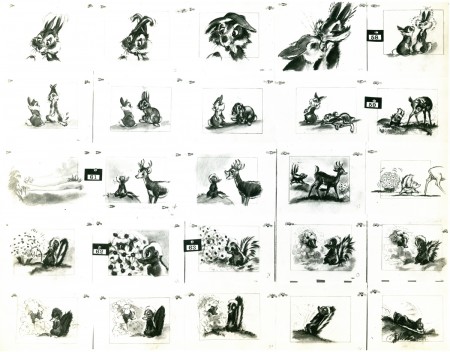 2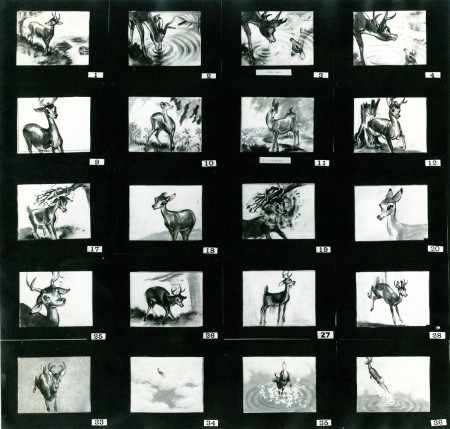 3

Now here they are again broken into individual rows:

1a

1b

1c

1d

1e

2a

2b

2c

2d

2e

3a

3b

3c

3d

3e

Here are some model sheets which relate to this sequence: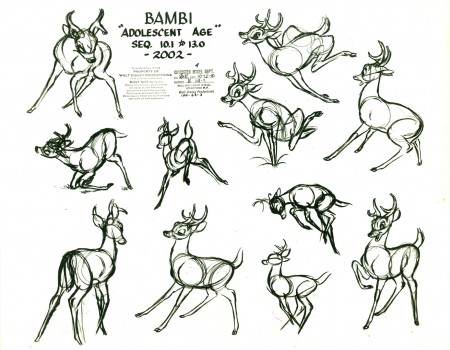 1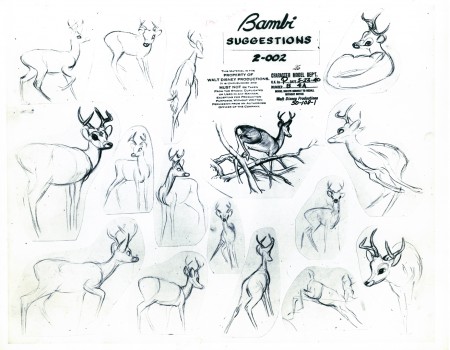 2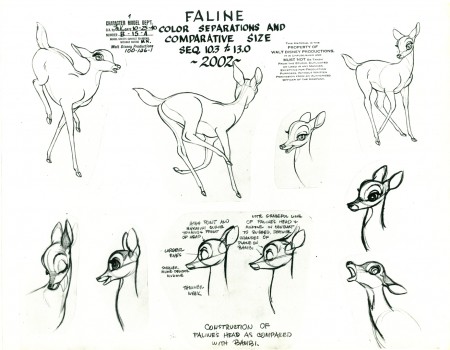 3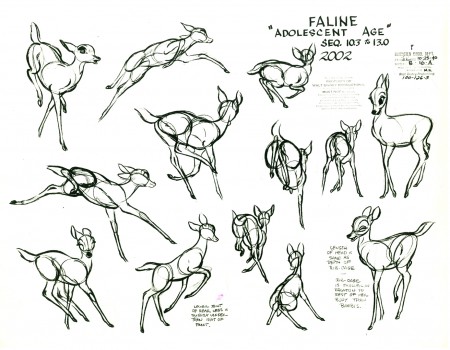 4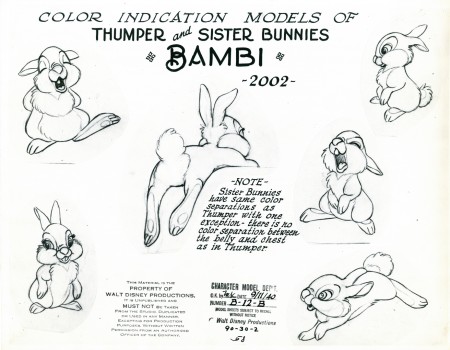 5

Once again, many thanks to Bill Peckmann for the loan of this marvelous material. It's truly appreciated, and it's fun to share.
It's amazing to think how Walt Disney pushed all this great art forward. This film actually moved the "Art" side of animation forward with the majestic backgrounds, realistically designed animation and bold storytelling approach. There's no possibility that something as rich as this film could be done today.
One Response to "Bambi Board 2"
Leave a Reply