Animation Artifacts &Bill Peckmann &Rowland B. Wilson &Story & Storyboards 23 Sep 2009 07:37 am
- The animated feature is a funny business. So much work goes into them and so few give back the intended spark that the many creators think they're investing in the labor. Such a film goes through many incarnations and struggles on its way to the public that it's a wonder that it even makes it. And when it hits the theaters some jerk like me will dismiss it with a few bad words.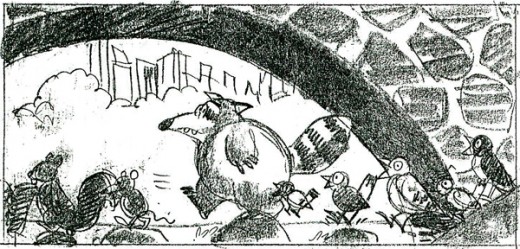 Don Bluth produced and directed as many as 11 feature films between 1982 and 2000. That's a lot of work, and a lot of talented artists worked with him to get those flms to screens. Not all of them, obviously, were successful. I've read about The Pebble and the Penguin, but I don't remember seeing it though I probably did; and if I don't remember I may as well not have. Yet how much intensive labor by how many people went into making that film? How many years of work?
A Troll in Central Park is another one of those 11. I've seen parts of this film many times over. This is one of those films that I always seem to turn on at exactly the same moment and see the mid-section again and again. I admit that I haven't seen it to the end. It has a very distinctive look, yet it wasn't compelling enough for me to stay with it.
I have some of the storyboard sections done by Rowland Wilson, and I want to post them. There's something to learn from every film fragment and this board offers much. Rowland was such a brilliant artist that it's worth rummaging through any of his work, and he put a lot into all of it. This board is no exception.
Without further explanation or fanfare, here are 14 pages of board – actually I think they're thumbnails – which were done by Rowland for A Troll in Central Park. These were given on loan to me by Bill Peckmann. His collection has been a real education for me.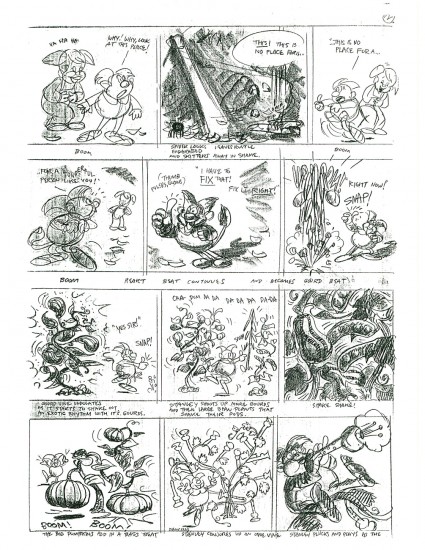 1
(Click any image to enlarge to a legible size.)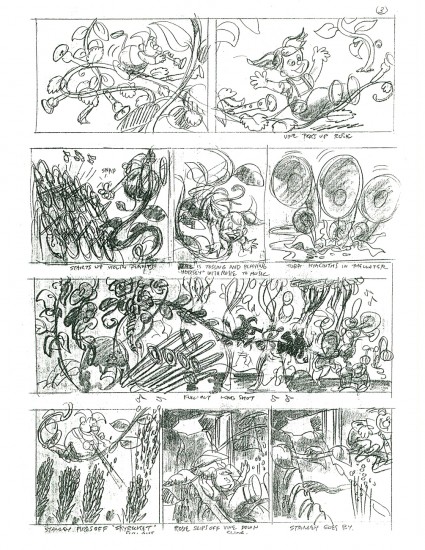 2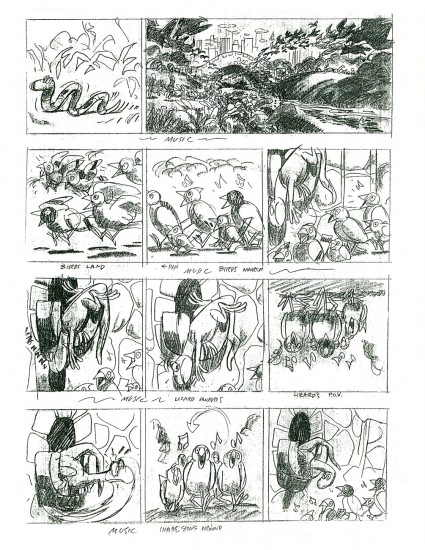 5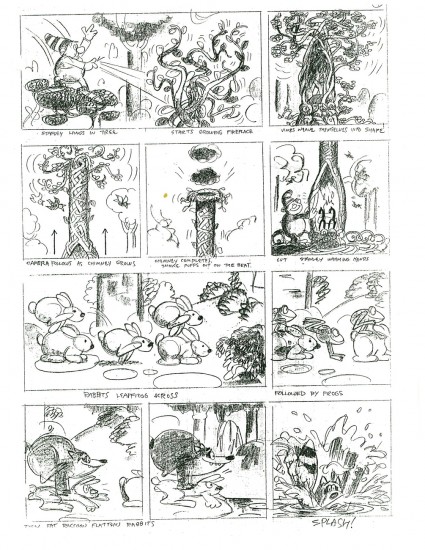 10
Here are a few character models for this sequence: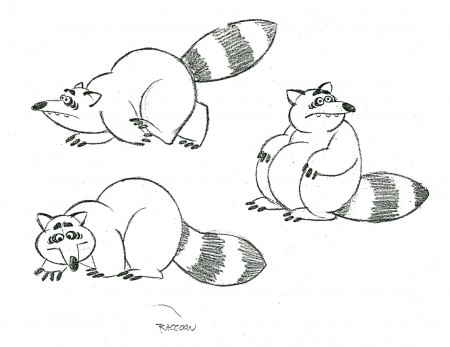 Can an animator have a better design for a racoon?
There's enormous personality in this character.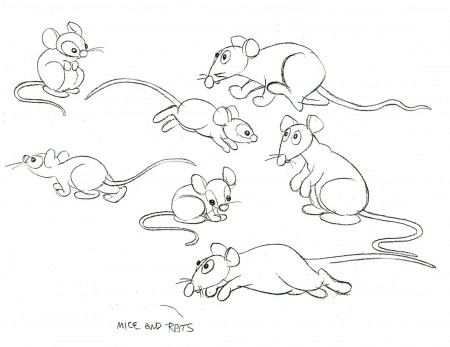 Mice and Rats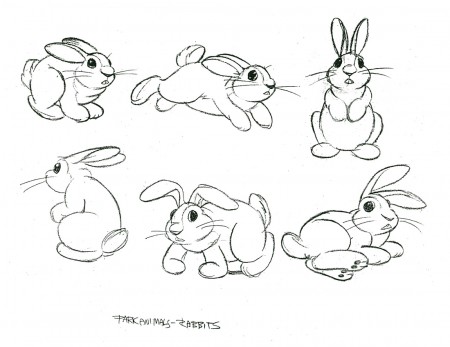 Bunnies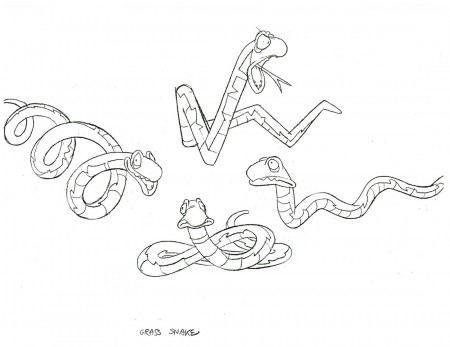 A snake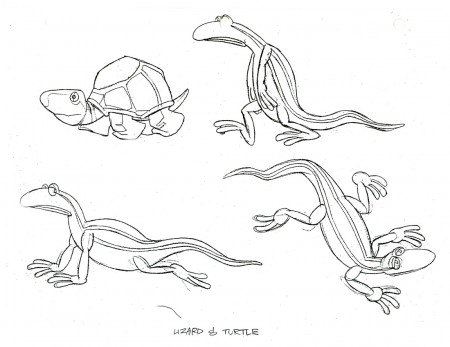 Other reptiles
And here are some BG Layouts for this sequence: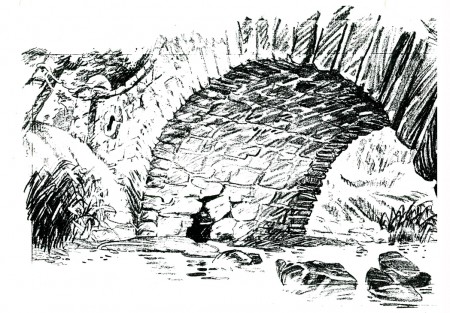 1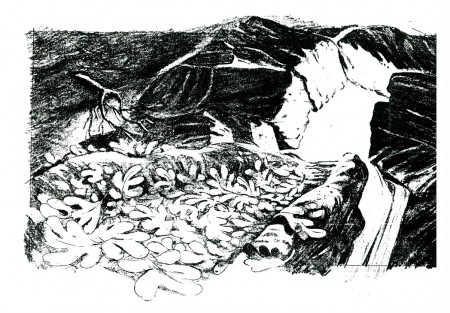 2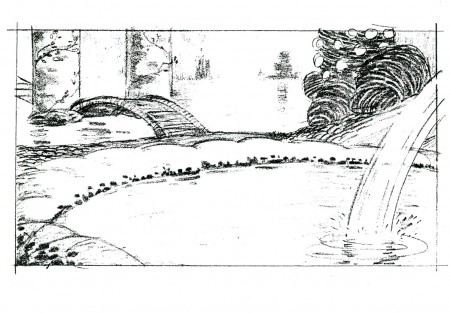 3

I'll put up more of these next week. Many thanks, again, to Bill Peckmann for the loan of this art.
6 Responses to "Troll Bd 1"
Leave a Reply