Daily post 25 Sep 2009 08:06 am
- An article in Variety announced Chris Wedge's upcoming film at Blue Sky. There's a history of studio politics behind this film.
Apparently, when Wedge and the author of the book, "The Leaf Men and the Brave Good Bugs," William Joyce (Robots) weren't able to get Fox to give the project a "go" they went to Pixar and Disney, with Fox's blessing. Many meetings and discussions and planning later, just as Disney was about to make the deal, Wedge learned that Fox hadn't and wouldn't give up the rights.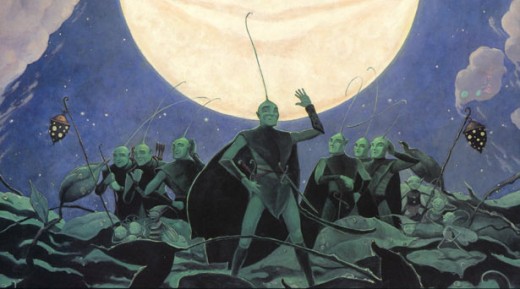 Fox wouldn't respond to Variety except to say that it was proud to have greenlit the film at Blue Sky. Of course,they started the project now that Disney and Pixar wanted it and Chris Wedge.
It would have been enormously interesting to see Wedge move to work at Pixar. We would've seen the real difference between the two studios comparing the pre and post films of the director. However, we've been spared the excitement as he takes control of this "major animated title" at his home, Blue Sky Studio in Connecticut.
_________________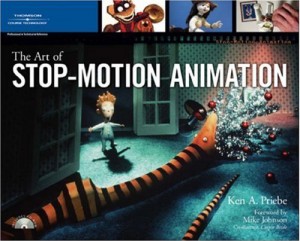 - Ken Priebe wrote to say that he is at work on a second volume of his book, The Art of Stop-Motion Animation. The release is scheduled for sometime next summer.
Of the book, Ken says: "I'm covering history of stop-motion again, but this time specifically focusing on the evolution of feature-length puppet films, from Starewitch's 'Tale of the Fox' and onwards (to Wes Anderson's 'Fox'…funny how we've come full circle this year with foxes.) Also included will be rarely-talked about gems like Hansel & Gretel, Nutcracker Fantasy, Pogo for President, and others."
Considering that the last year has seen at least four animated features done in stop-motion, the books are timely.
_________________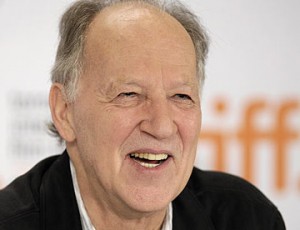 I really got excited this article. Werner Herzog will start to teach a class in Rogue filmmaking. "The director of Aguirre and Rescue Dawn is offering students a chance to experience 'the exhilaration of being shot at unsuccessfully' and learn skills such as 'the neutralisation of bureaucracy'"
The Werner Herzog school of guerrilla film-making is open for business!
"'The Rogue Film School is not for the faint-hearted,' said the film-maker. "It is for those who have travelled on foot, who have worked as bouncers in sex clubs or as wardens in a lunatic asylum, for those who are willing to learn about lock-picking or forging shooting permits in countries not favouring their projects."
Not very faint-hearted and one who has travelled on foot, I'm trying to raise the $1,450 to be able to attend the weekend course.
_________________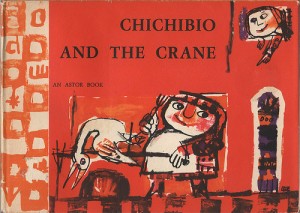 - Ward Jenkins posted pages from Emanuele Luzzati's first children's book, Chichibio and the Crane .
This is an adaptation of a story by Boccacio which was adapted and illustrated by the artist. Luzzati was already a designer of costumes and sets for the opera, including La Scala, and he had been a cermacist. The book is designed for two color printing, as were many books in the day, and it's amazing to see the excellent results the artist pulled out of the limitations he was given.
This book is hard to find, and I'm pleased to see it on Ward's site.
_________________
- I doubt I need to direct any of you devoted to animation to Mike Barrier 's site. Recent posts are coming at us with a vengence. Animation history is active on that site, and you get a good idea of what it takes for someone serious about the business.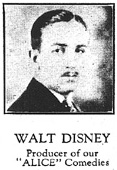 There's the long and excellent post on the information gleaned from an ad in the Film Daily Year Book for 1927 which goes into depth about Disney's break from Charles Mintz and the interviews with Hugh Harman and film director, Andrew Stone.
There's the trip Disney made to NY and Carnegie Hall in 1940 where he got to hear the use of the sound device that would become Fantasound.
There's the discussion of Walt's connection to Norman Rockwell or Dr. Seuss's first cartoons.
This is probably the most important site for anyone interested in the history. Go there.
7 Responses to "Leaf men/Priebe/Herzog/Luzzati & Barrier"
Leave a Reply