Animation &Animation Artifacts &Disney 05 Oct 2009 08:29 am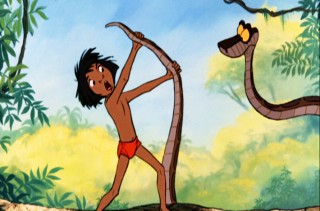 John Canemaker has loaned me a scene of drawings by Frank Thomas from the Jungle Book. Actually, they're not the actual drawings but s/s xeroxed copies.
75 drawings in all, I'm going to post this scene between Mowgli and Kaa, the snake, however, I'll have to break it up into a couple of posts. Here's the first part, and I'll follow up next Monday with more. Eventually we'll post them all and have a QT movie of the full scene.
I'm not a fan of this film, however, I can't deny the animation is mostly excellent and sometimes brilliant. Needless to say, Frank Thomas delivered some beautiful work. This scene is a typical example of his work even though it's not one that calls attention to itself.
In studying the scene you might pay attention to what is on one's (1-12) as opposed to what is on two's (13-27) and figure out why.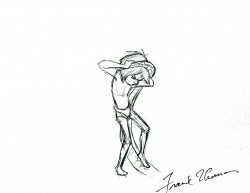 1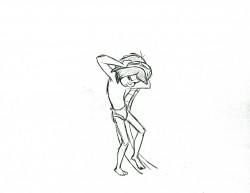 2
(Click any image to enlarge to full animation paper size.)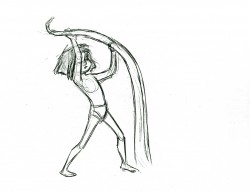 25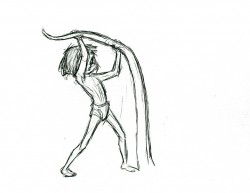 27
More to follow next Monday.
Here's the QT of all the drawings from this scene.
Mowgli & Kaa
Click left side of the black bar to play.
Right side to watch single frame.
5 Responses to "Frank Thomas' Jungle Book 1"
Leave a Reply