Books &Illustration 27 Oct 2009 07:49 am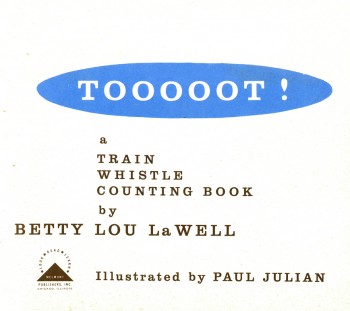 - Here are the illustrations for Tooooot! which is a book illustrated by Paul Julian in 1958 to a text by Betty lou LaWell.
It's a two color book (black and blue) as were many books of the period. I'm always amazed at how much illustrators of the time got out of the limited color printing. So many big books (by the likes of Dr. Seuss, Bernard Waber, Maurice Sendak among others) were published at the time with more imagination than many of the current books with full color.
The artwork, unlike his other book Piccoli, is composed of graceful and delicate line drawings with the simple, flat color. The work looks very much a part of the brilliant illustrations and art coming out of the 50s, influenced by Ben Shahn and Gregorio Prestopino.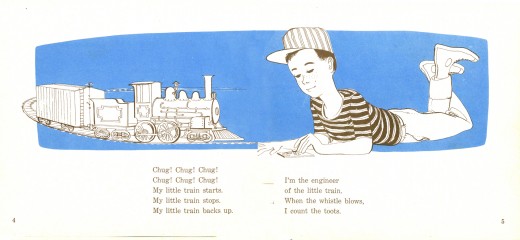 2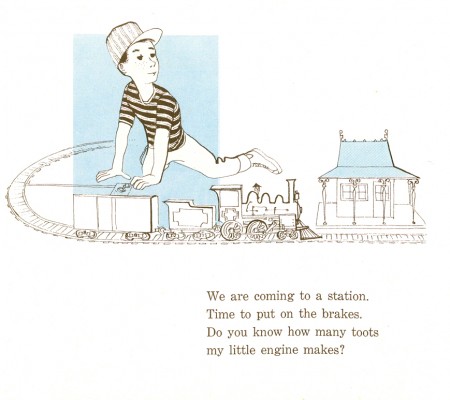 3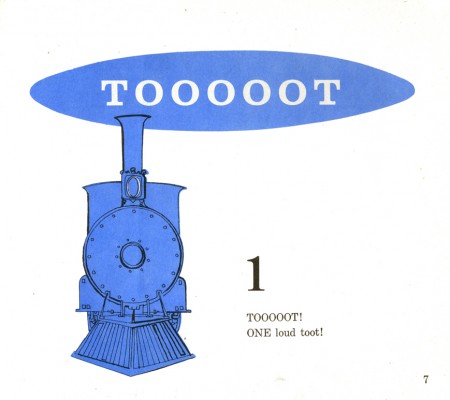 4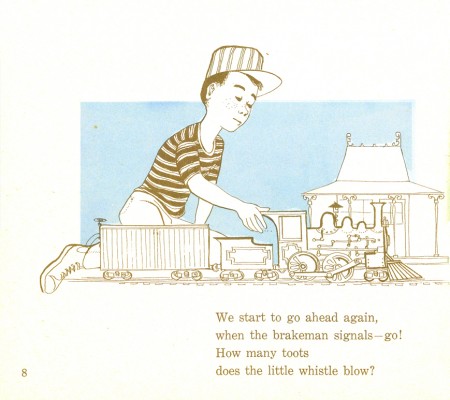 5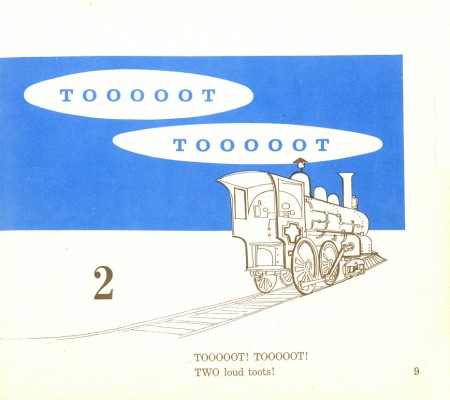 6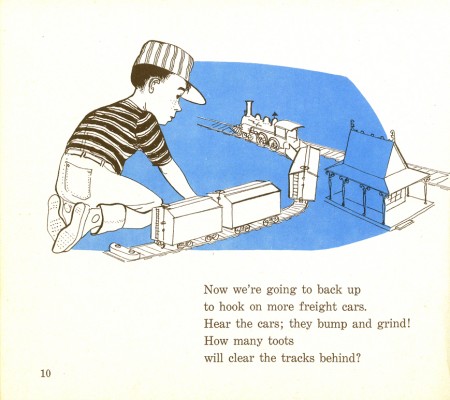 7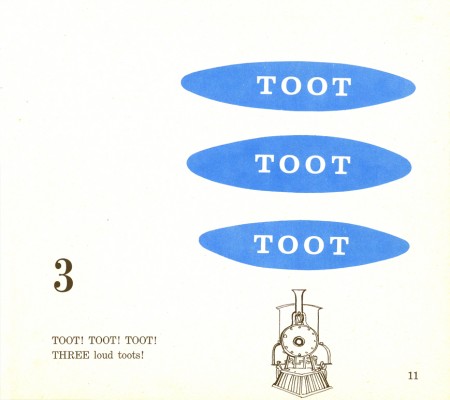 8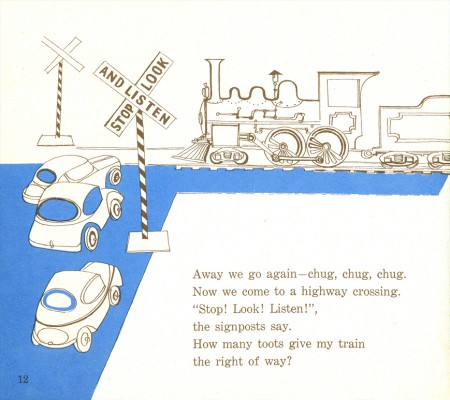 9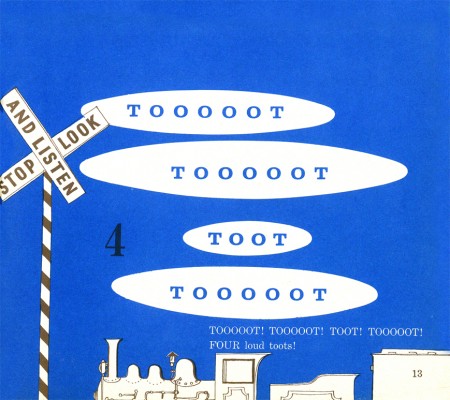 10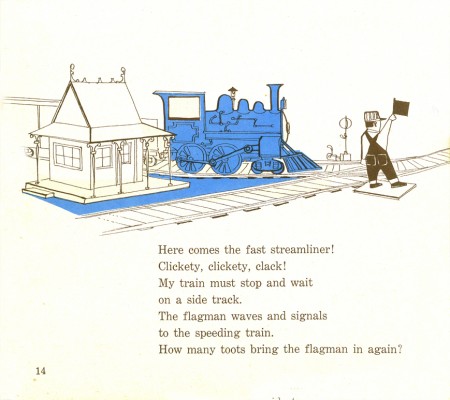 11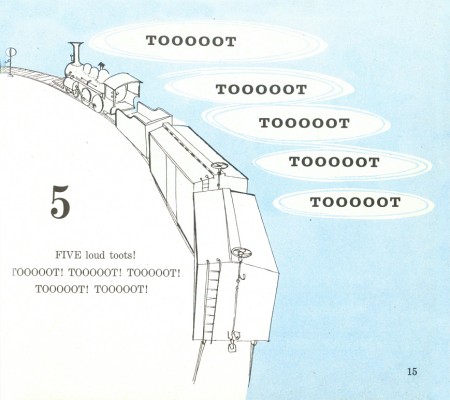 12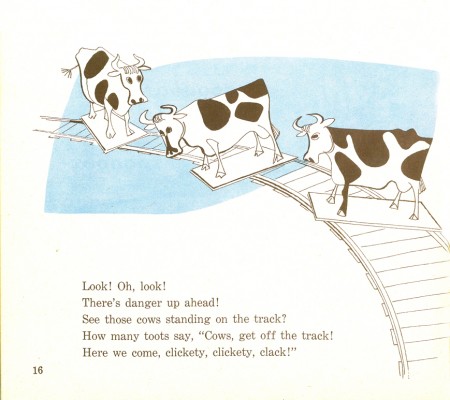 13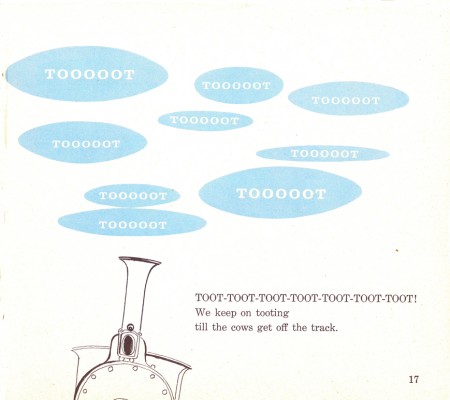 14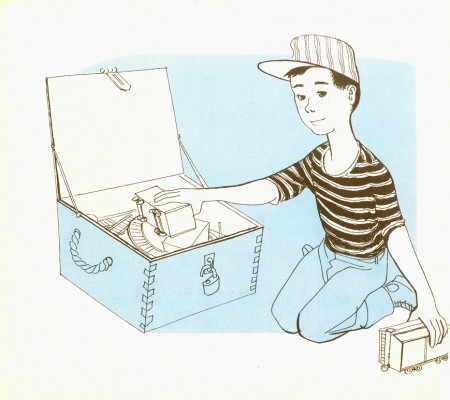 15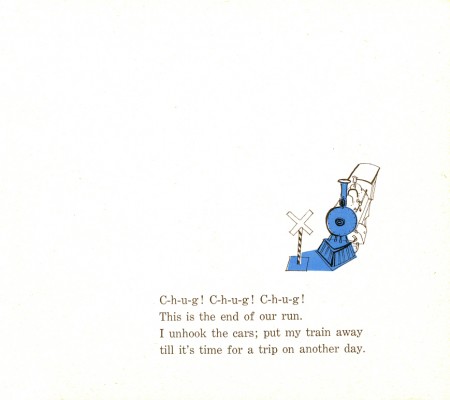 16
2 Responses to "Tooooot !"
on 27 Oct 2009 at 9:04 am 1.Elliot Cowan said …

Page 9 is my favorite (#6).

I would have liked to have left a comment on yesterdays post but the comments are turned off.

on 27 Oct 2009 at 9:11 am 2.Michael said …

Thanks for the notes, Elliot. Both bits are corrected; comments should have been on.
Leave a Reply