Photos 25 Oct 2009 08:04 am
- In advance of Halloween, I'd like to post a couple of photos Steven Fisher shot of very scary houses in Queens. They're all pretty amazing, and one has to believe that arts and crafts has risen to a new level in that borough.

(Click image to enlarge; you won't believe some of the detail.)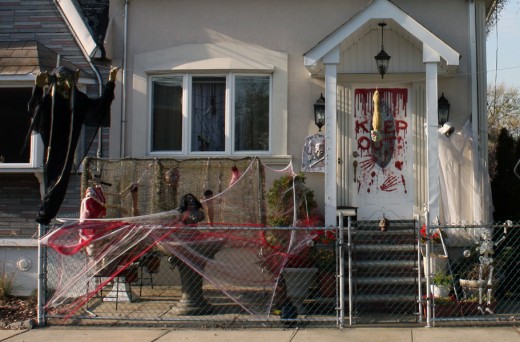 Here's a close-up of one small part of that photo.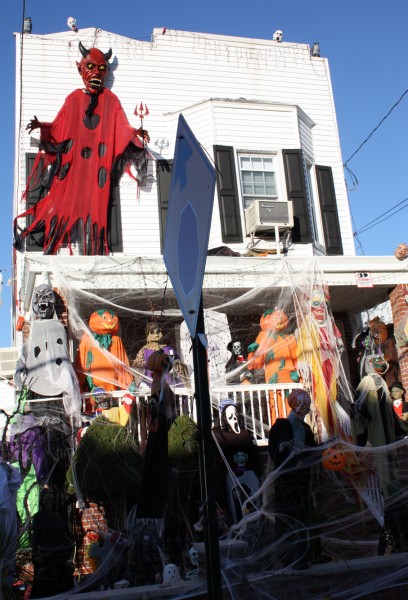 It must've been hell putting this one together.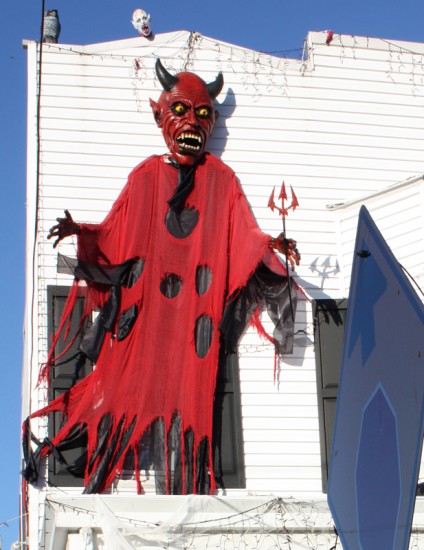 Here's a closer look at the devil. He's got to be big.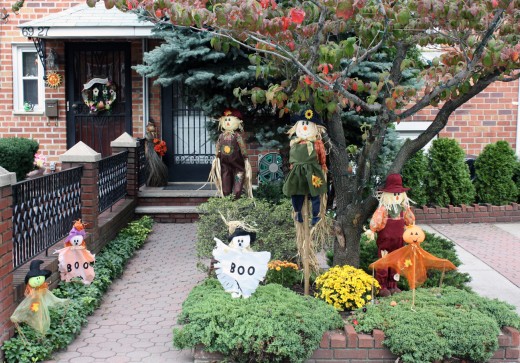 This one seems to have a more delicate touch.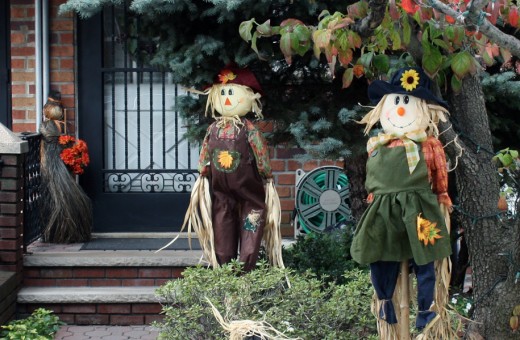 Still worthy of a closer look.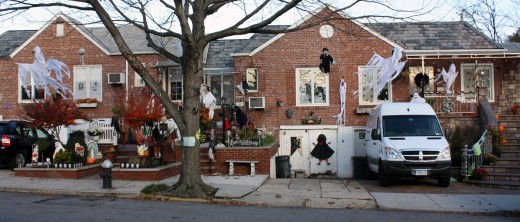 Of course there's the attempt to keep up with the Joneses.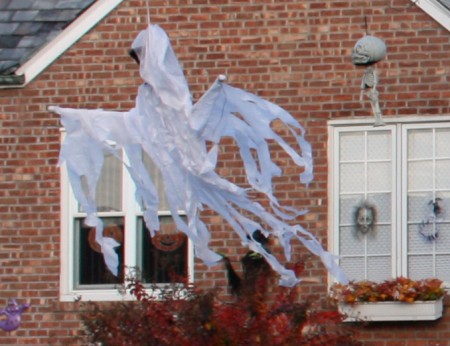 Still, worth a closer look.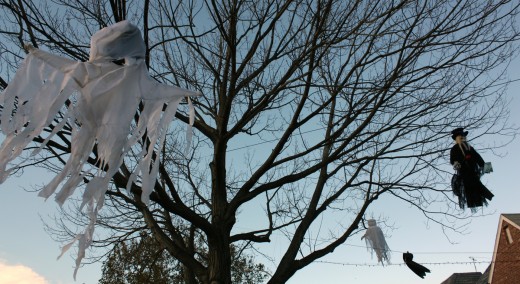 Sometimes, you just get a nice shot.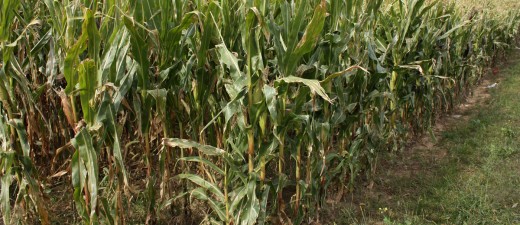 Halloween's not here yet, and I'm already thinking Thanksgiving.

Many thanks to Steven Fisher for the great pictures.
2 Responses to "Pre-Halloween Photos"
on 25 Oct 2009 at 3:00 pm 1.Richard O'Connor said …

Apropos of Halloween, an old friend of mine just wrote this piece for the Philadelphia Inquirer:

http://www.philly.com/inquirer/currents/20091025_Telltale_times__Try_Poe.html

on 27 Oct 2009 at 9:09 am 2.Stephen Macquignon said …

I might live close to this neighborhood
Leave a Reply