Animation &Tissa David 28 Oct 2009 07:23 am
- In the past, I've done a number of posts about Tissa David's work on The Midsummer Night's Dream. (see them here.) This was a film she directed and animated with three other people: Kalman Kozelka photographed, xeroxed the cels and coordinated it, Ida Kozelka-Mocsary color styled it and did most of the painting, and Richard Fehsl did the Bg designs and animated any of those Bgs.
The film aired on the BBC in 1983 and was released on VHS by Goodtimes Video
I'd previously posted a couple of the cels from a scene, and here I'm posting all the drawings. I do think the film looks better in pencil test, but then I'm partial to Tissa's beautiful drawing style. Here, again, are those cels: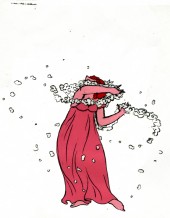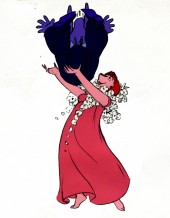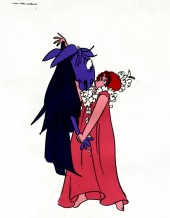 Titania catches Bottom in her arms.
Three cels from a sequence.
And Here are those drawings: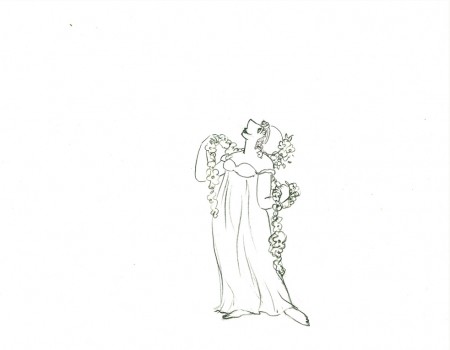 21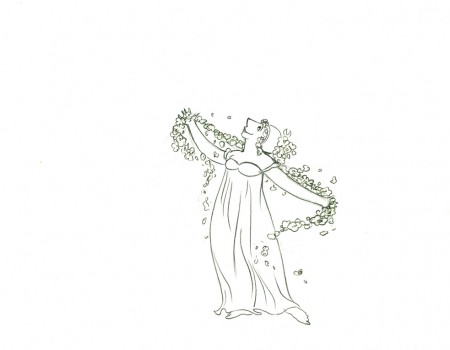 28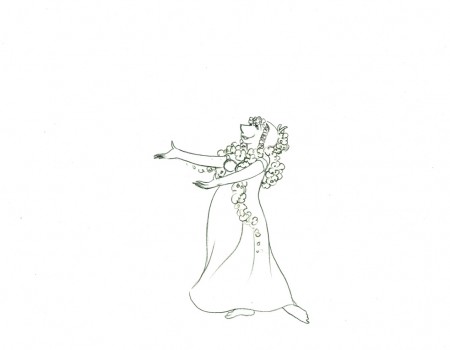 40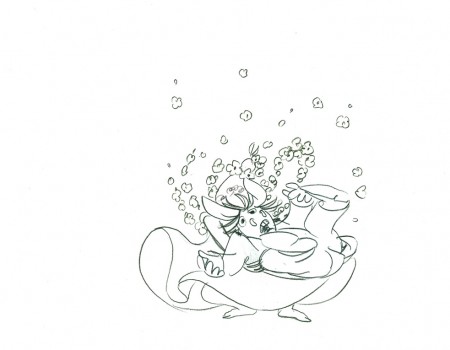 46
Titania Dances with Bottom
I took a guess at the timing of this putting the
action on three's and adding two short holds. Click left side of the black bar to play.
Right side to watch single frame.
All drawings from the scene (both posts) are in the QT.
3 Responses to "Titania & Bottom 1"
on 28 Oct 2009 at 8:56 am 1.Mark Mayerson said …

I am always impressed with the simplicity of Tissa's drawings, but it's a simplicity that's hard-won. Her understanding of anatomy is formidable. It takes great skill to capture a solid character in so few lines.

It's also great the way she distorts the drawings along the character's path of action.

And I'm in awe of her handling of cloth. The follow-through on the dress is just amazing.

on 28 Oct 2009 at 9:12 am 2.Doug said …

My goodness this is just lovely. Mr Mayerson beat me to the punch with his cloth comment. WOW.

on 28 Oct 2009 at 2:59 pm 3.Adam Rosette said …

Lovely! Thank you so much for posting these pencil tests and drawings.
Leave a Reply