Comic Art &T.Hachtman 31 Oct 2009 07:35 am
- Tom Hachtman, you'll remember, is the cartoonist whose comic strip, Gertrude's Follies, featured characters out the Americans and artists in Paris: Gertrude Stein, Pablo Picasso, Ernest Hemingway and others during the 20s – but set in modern day. The strip was a success, and I made a short or two out of it, trying to get interest in a feature.
Tom actually started to develop another strip. With this one he mined the Renaissance Masters, and that's what he called the strip. Michelangelo, Leonardo, Raphael and all the other biggies are in there.
He did this strip in a notebook (with blue lines), and he gave me the book to post on this site – at my request, of course. So for the next few weeks, I'll post all the double page panels done with India Ink and wash. At a good breaking point we'll continue it next week.
Here they are, the Renaissance Masters: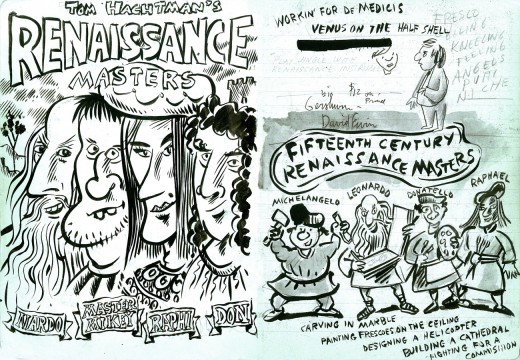 1
(Click any image to enlarge.)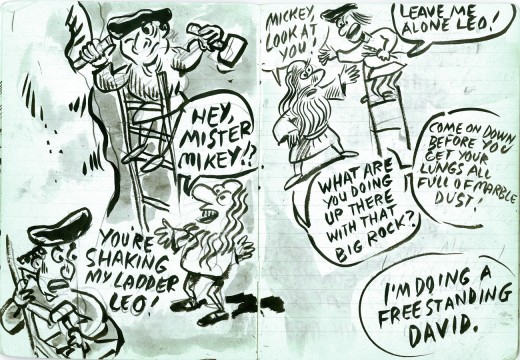 2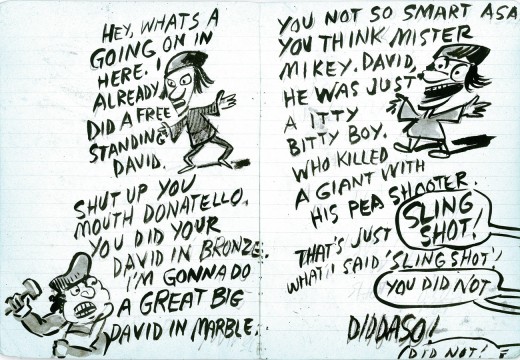 3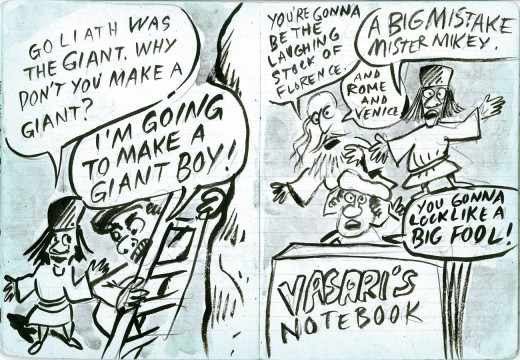 4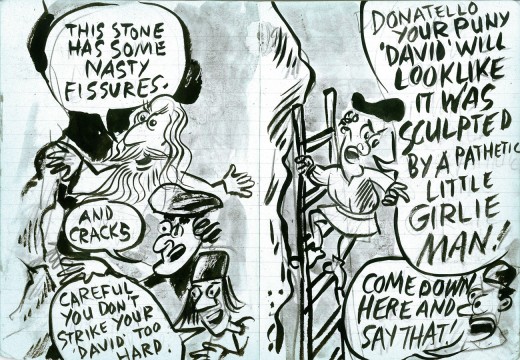 5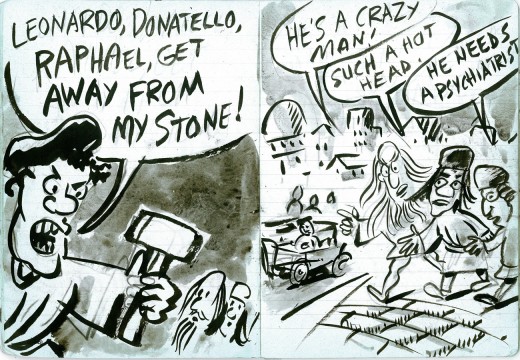 6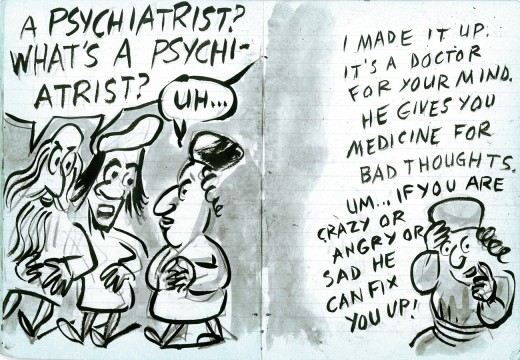 7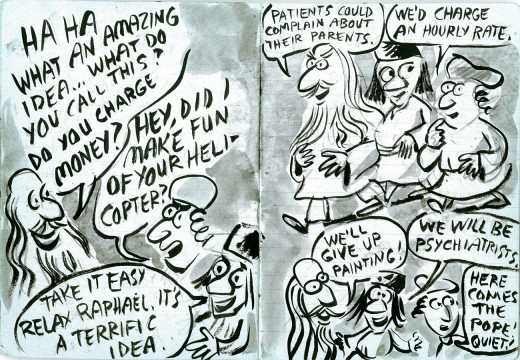 8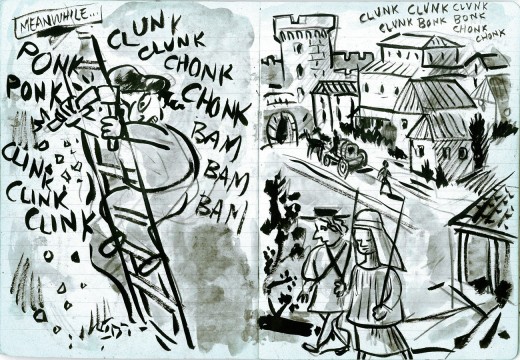 9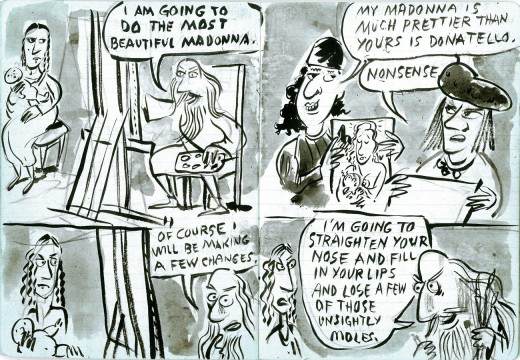 10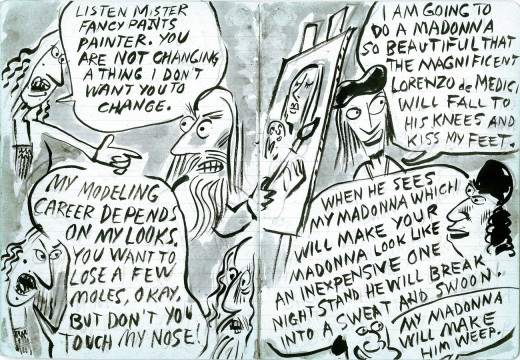 11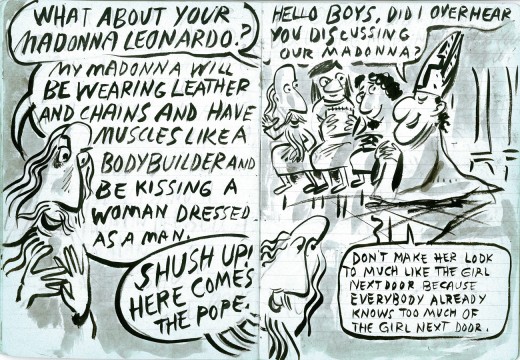 12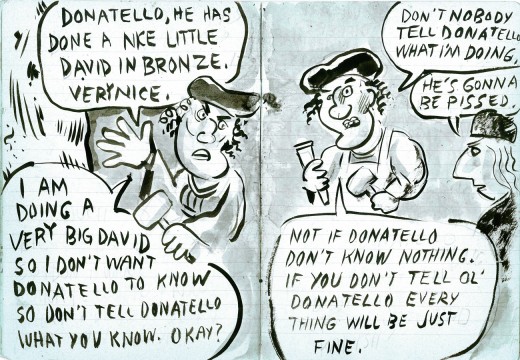 13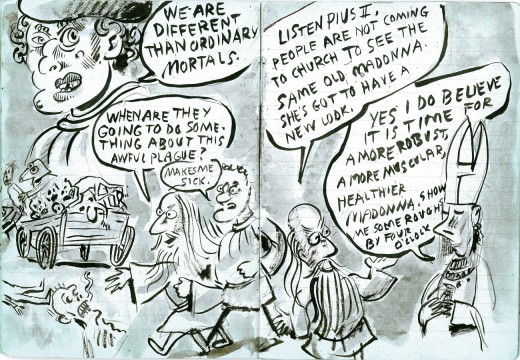 14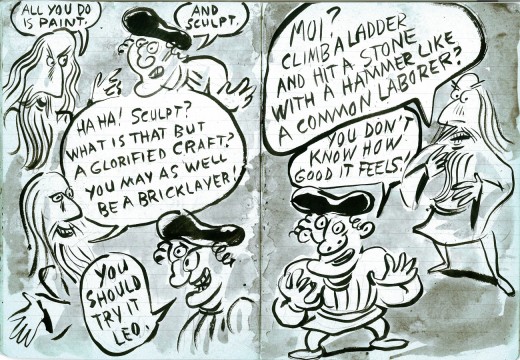 15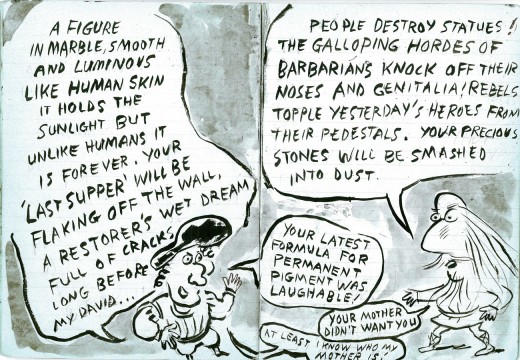 16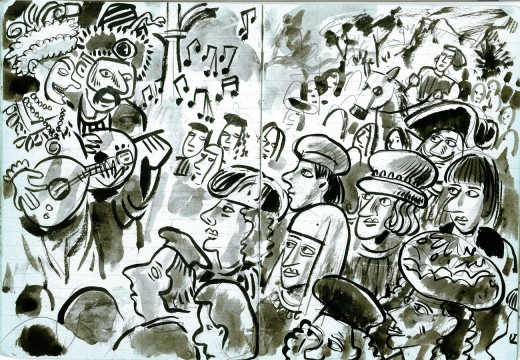 17

4 Responses to "Renaissance Masters 1"
Leave a Reply