Daily post 21 Nov 2009 02:38 am
The Renaissance Masters – 4 will conclude tomorrow, Sunday.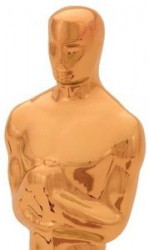 - There have been a number of newspaper articles about the released short list of Academy Award entrees for Best Documentary. Many of the more popular films – such as Michael Moore's Capitalism: a love story and The September Issue – have been left off the list. This has caused some feedback for the Academy.
The short list of entrees for the Best Animated Feature film has also gotten a lot of attention in newpapers and on blogs. A record 20 films have been entered and are probably eligible – meaning there may be as many as 5 nominees this year.
The Academy has never previously released the short list of the nominees for the Best Animated Short.
Until today.
These are the ten films vying for the Oscar nomination for that award. They're listed below in alphabetical order by title, with their director and production company:
The Cat Piano
Eddie White and Ari Gibson, directors (The People's Republic of Animation)
French Roast
Fabrice O. Joubert, director (Pumpkin Factory/Bibo Films)
Granny O'Grimm's Sleeping Beauty
Nicky Phelan, director, and Darragh O'Connell, producer (Brown Bag Films)
The Kinematograph
Tomek Baginski, director-producer (Platige Image)

The Lady and the Reaper (La Dama y la Muerte)
Javier Recio Gracia, director (Kandor Graphics and Green Moon)
Logorama
Nicolas Schmerkin, producer (Autour de Minuit)

A Matter of Loaf and Death
Nick Park, director (Aardman Animations Ltd.)
Partly Cloudy
Peter Sohn, director (Pixar Animation Studios)
Runaway
Cordell Barker, director (National Film Board of Canada)
Varieté
Roelof van den Bergh, director (il Luster Productions)
The following were all of the films that were eligible and competed for the short list. Congratulations to all for having produced films of such high calibre.
1. GETTING OVER HIM IN 8 SONGS OR LESS – 28mins – Debra Solomon
2. KANIZSA HILL – 8min – Evelyn Lee
3. ALICE'S ATTIC – 3mins – Robyn Yannoukos
4. HE'S BARACK OBAMA – 2mins – JibJab
5. SEBASTIAN'S VOODOO – 4mins – Joaquin Baldwin
6. THE KINEMATOGRAPH – 12ins – Tomek Bagiński
7. HORN DOG – 5mins – Bill Plympton
8. VARIETÉ – 5mins – Roelof van den Bergh
9. ALMA – 6mins – Rodrigo Blaas
10. BIRTH – 12mins – Signe Bauman
11. CAGES – 10mins – Juan Jose Medina
12. CHROMA CHAMELEON – 5mins – Marc F. Adler & Warren Grubb
13. ClKORJA AN' KAFE (Chicory 'n Coffee) – 8mins – Dusan Kastelic
14. ESTERHAZY – 23min – Izabela Plucinska
15. JACINTA – 9mins – Karla Castañeda
16. LA INCREJBLE HISTORIA DEL HOMBRE SIN SOMBRA – 9mins – José Esteban Alenda
17. LEONARDO -10mins – Jim Capobianco
18. LIVE MUSIC – 6mins – Hugh Hart
19. LOGORAMA – 17mins – H5, a French design collective,
20. A MATTER OF LOAF AN DEATH – 29mins – Nick Park
21. PARTLY CLOUDY – 6mins – Peter Sohn
22. PATIENCE OF THE MEMORY – 7mins – Vuk Jevremovic
23. PIGEON: IMPOSSIBLE – 6mins – Lucas Martell
24. RINKY DINK – 5mins – John Dilworth
26. RUNAWAY – 9mins – Cordell Barker
26. SLAVES – AN ANIMATED DOCUMENTARY – 15mins – David Aronowitsch & Hanna Heilborn
27. THE SPINE – 11mins – Chris Landreth
28. TABLE FELLOWSHIP – 2mins – Robert Colon
29. VALISE – 7mins – Isabelle Favez
30. VIVE LA ROSE -5mins – Bruce Alcock
31. WHEN APPLES ROLL -7mins – Reinis Kalnaellis
32, YOU'RE OUTA HERE – 3mins – George Griffin
33. THE BIRTHDAY GIFT – 8mins –
34. THE CAT PIANO – 8mins – Eddie White & Ari Gibson
35. FRENCH ROAST – 8mins – Fabrice O. Joubert
36. THE LADY AND THE REAPER (La Dama y La Muerte) – 8mins – Javier Recio
37. GRANNY O'GRIMM'S SLEEPING BEAUTY – 6 mins – Nicky Phelan
Short Films and Feature Animation Branch members will now select the five nominees from among the 10 titles on the shortlist. Branch screenings will be held in Los Angeles, New York and San Francisco in January 2010. The 82nd Academy Awards nominations will be announced on Tuesday, February 2, 2010, at 8:30 a.m. EST in the Academy's Samuel Goldwyn Theater.
Thanks to Karl Cohen for the information.
12 Responses to "Shorts Short List"
Leave a Reply