Animation &Animation Artifacts &Hubley &Tissa David &walk cycle 23 Nov 2009 08:52 am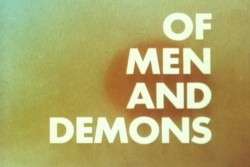 - Of Men and Demons, to me, has some of the finest artwork in any of the Hubley shorts. As I pointed out, once before, Tissa David told stories of reworking some animation by Art Babbitt, which was done on 12-15 levels and had to be reworked to come down to four levels. It was a monster of a puzzle for her and included reanimating some of the bits that were too complex to work properly in their reduced form. She then had to take over the sequence and complete the animation of it.
Here is a short piece that Tissa did of the little woman character seeding her front yard. There's so much grace in every one of these drawings and enormous information in the walk, itself.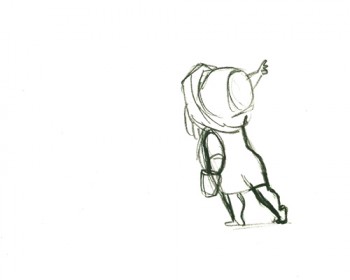 G47
(Click any image to enlarge to full animation sheet.)
.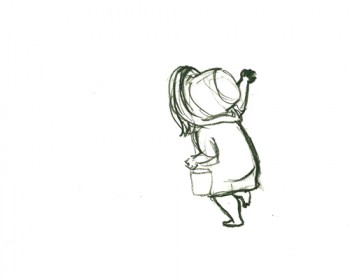 G49
.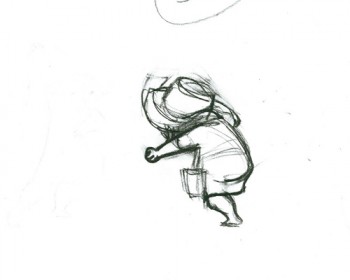 G51
.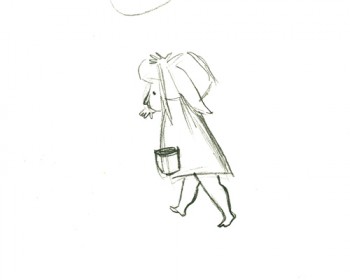 G53
.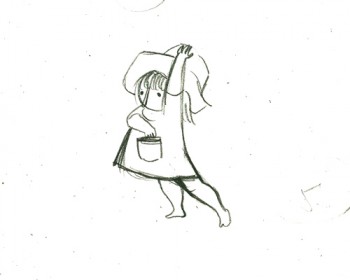 G55
.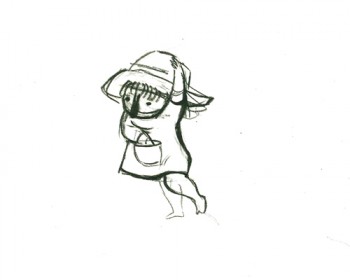 G57
.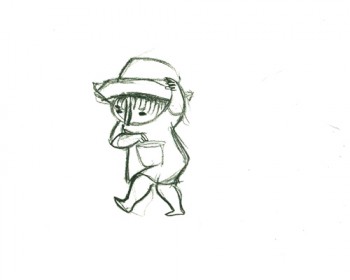 G59
.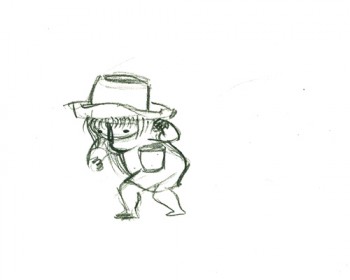 G61
.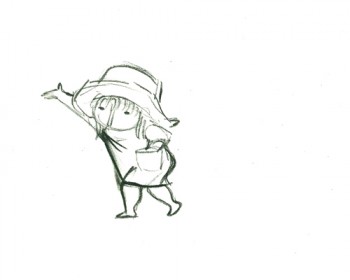 G63
.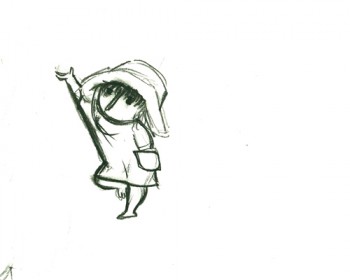 G65
.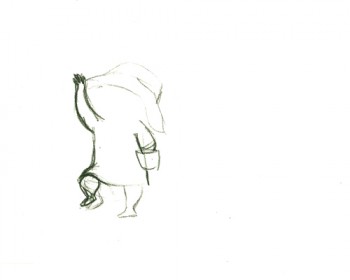 G67
.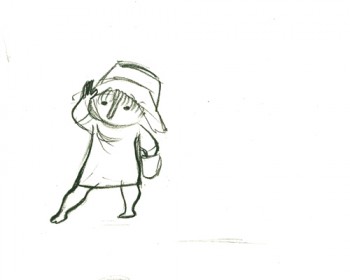 G69

And here are the matching frame grabs from the film.

Seeding crops PT & Final Color
Click left side of the black bar to play.
Right side to watch single frame.
2 Responses to "Tissa Seeding"
on 23 Nov 2009 at 11:30 am 1.Elliot Cowan said …

She's like a little Tove Jansson character.
Lovely.
Leave a Reply