Animation &Animation Artifacts &Disney 07 Dec 2009 08:43 am
- Here are the drawings of Grumpy walking in a huff. Bill Tytla was the animator. The images come from a photostat which prepared the material for publication. A couple of these drawings appeared in the Thomas-Johnston book, Illusion of Life. The sequence, here, is missing drawing numbers 6,7 and 8.)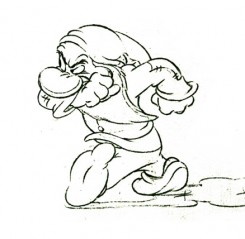 1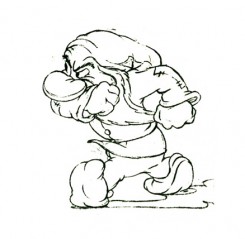 2
Note how he starts with his shoulders high.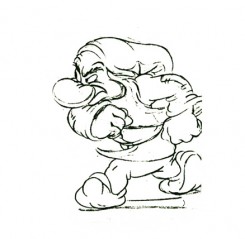 3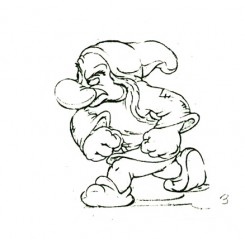 4
His bent leg, at this point, takes the weight of his body.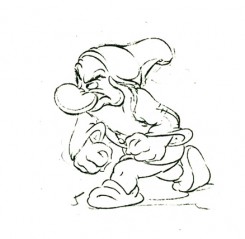 5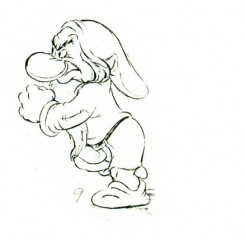 9
He moves his body up, high . . .
(Note that we're missing drawings 6, 7, and 8.)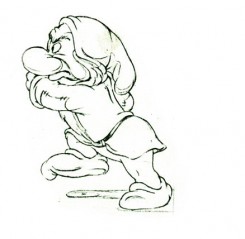 12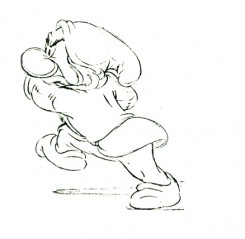 13
. . . then twists his entire torso.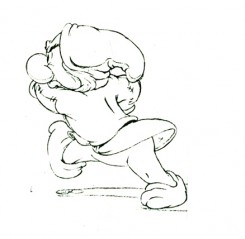 14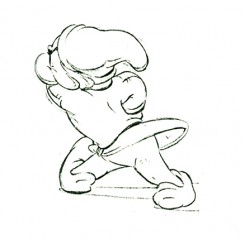 15
The straightened leg makes contact.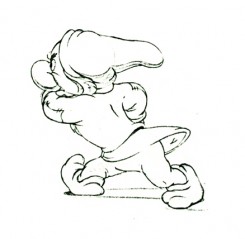 16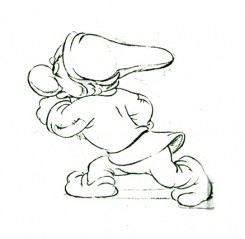 17
Again the shoulders go high as the pattern repeats on the other leg.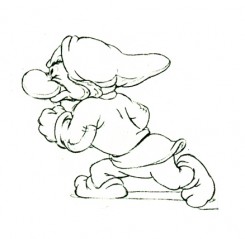 18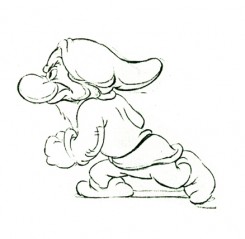 19
Note the detailed attention to the flow of the clothing throughout.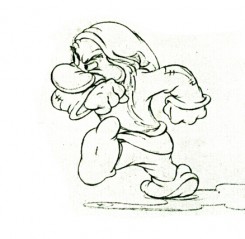 28
(Click any of the above images to enlarge.)
The following QT movie is on one's with
the exception of dwngs #5, 9, & 11 on twos
to make up for the three missing drawings.
Click left side of the black bar to play.
Right side to watch single frame.
2 Responses to "Dwarf walk"
on 07 Dec 2009 at 1:56 pm 1.Eric Noble said …

Fantastic drawings. Bill Tytla is becoming one of my favorite animators. His drawings are so solid and yet feel so elastic (in a good way) at the same time, allowing for movement and caricature. For some reason, I love the wrinkles he puts on Grumpy. I guess it adds that elasticity to the drawings.

on 09 Dec 2009 at 10:19 am 2.John Celestri said …

Tytla visualized motion, not just pretty drawings. to me, his poses are dynamic/subtle because they are the "pictorial notes" of his analysis of that particular movement.
Leave a Reply