Bill Peckmann &Disney &Layout & Design &Rowland B. Wilson &Story & Storyboards 21 Dec 2009 09:02 am
- The brilliantly talented Rowland B Wilson, certainly paid his dues at a number of animation studios. We've seen his work with Richard Williams' Soho Square studio and with Don Bluth's Ireland studio.
Today, I have some sketches and designs he did for Walt Disney studio while working on The Little Mermaid. Not all of this material made it to the film, but the incredible wealth it brought the directors had to have affected the overall production. This invaluable material comes courtesy of Bill Peckmann.
The first group to view are Production Designs that he did for various sequences throughout the film.
All art displayed © Walt Disney Prods.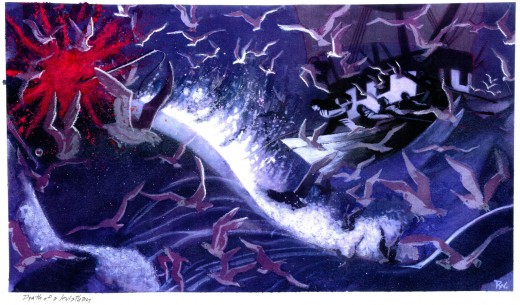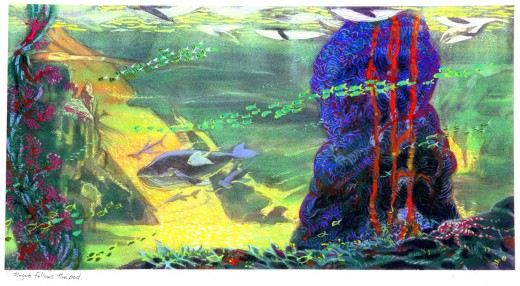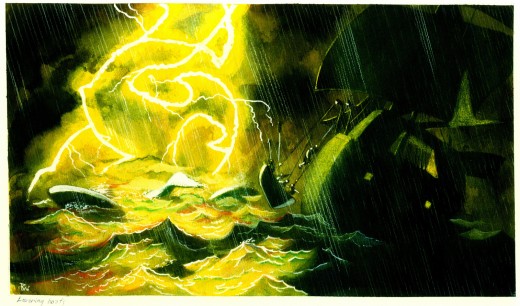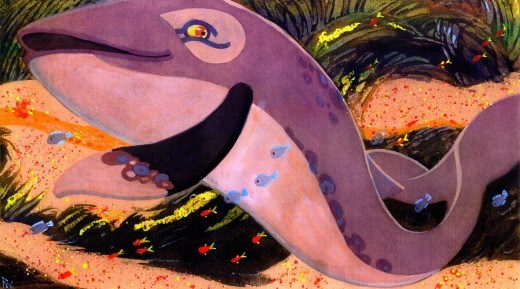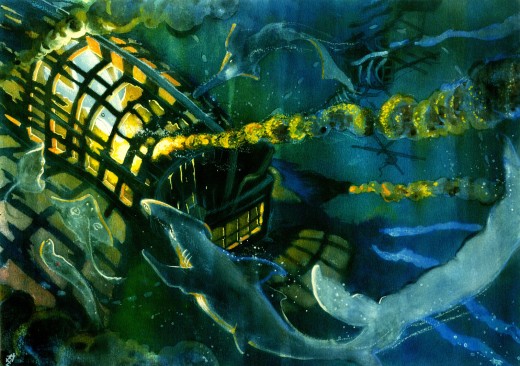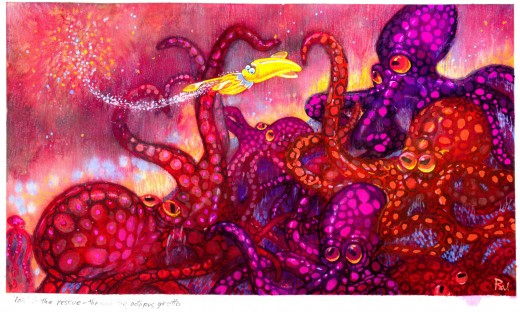 The following are character designs Wilson did for The Little Mermaid for a character that never made it into the movie. Though, I think "Ink the Squid" may have developed into "Sebastian the Crab".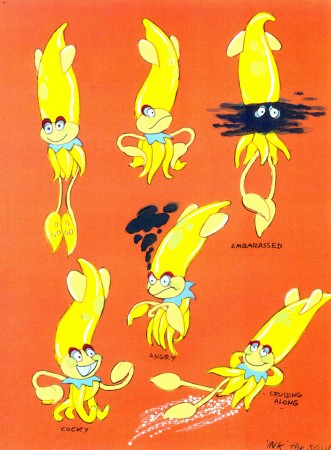 Then there are some of the creatures seen above land at the Glaciar Tray which apparently was designed to be part of the film.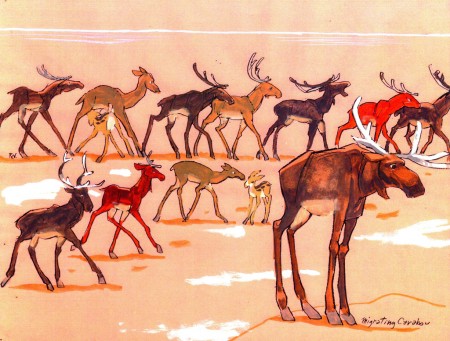 The migrating Caribou
Then there is this short seqeunce of interaction between two fish: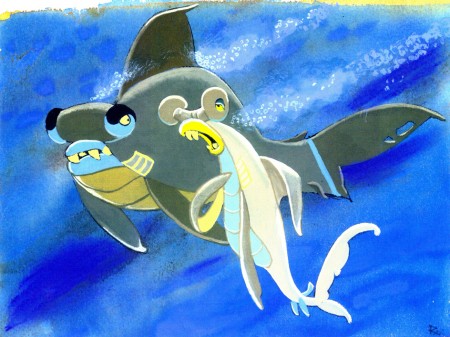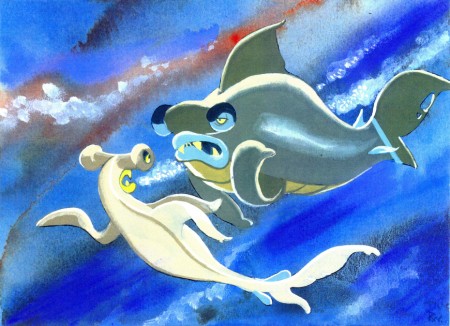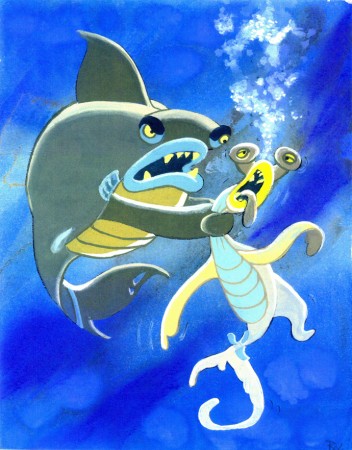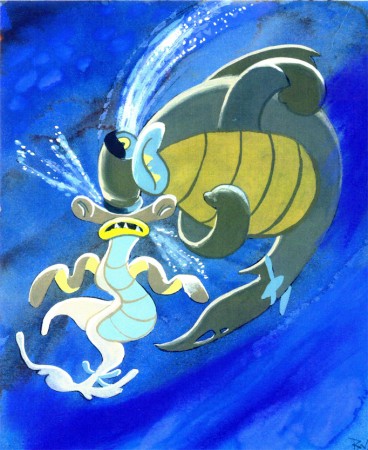 All art displayed © Walt Disney Prods.

This material is a treasure. I want to thank Bill Peckmann for sharing it with us.
Rowland B. Wilson was an artist of the highest standard, and I can't get enough of his work. True inspiration.
3 Responses to "Rowland B. Wilson's Li'l Mermaid"
on 21 Dec 2009 at 9:20 am 1.Hachtman said …

I couldn't agree more on Rowland B. Wilson – can't get enough. Thanks again.

on 24 Dec 2009 at 8:30 pm 2.Denis Wheary said …

What a treat! Unpublished color designs and a whole B&W story by a true master storyteller/ artist/ designer. Thank you!

on 20 Nov 2014 at 5:38 am 3.Grand Theft Auto IV Cheats For The PC gta 4 pc parachute cheat code Grand Theft Auto IV Cheats For PC said …

Please use them at your individual danger.
For Yu-Gi-Oh!
Leave a Reply