Comic Art 24 Dec 2009 09:12 am
- I've been rereading Pogo lately. It's always a good well to return to when you're looking for a light. This is a small passage – a couple of pages of Walt Kelly strips dating back to 1955. This book, Deck Us All with Boston Charlie was published in 1963.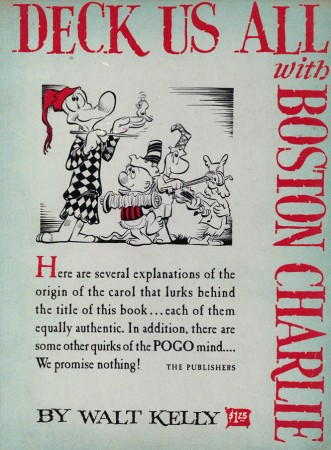 (Click any image to enlarge.)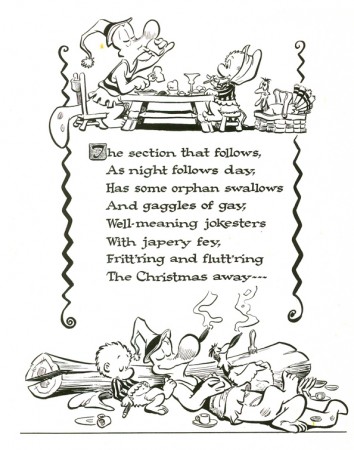 1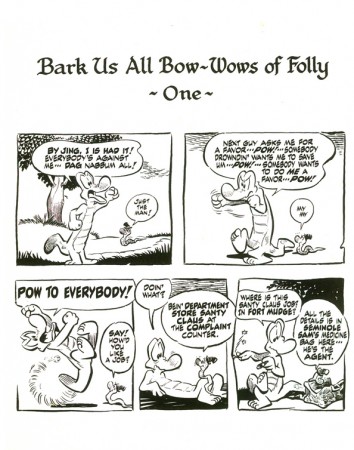 2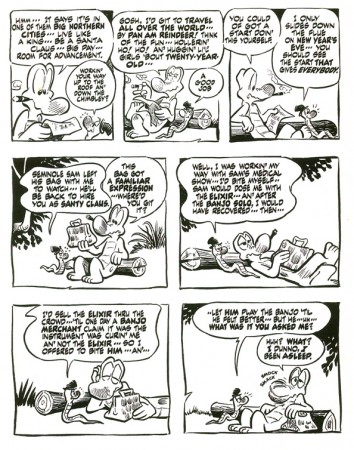 3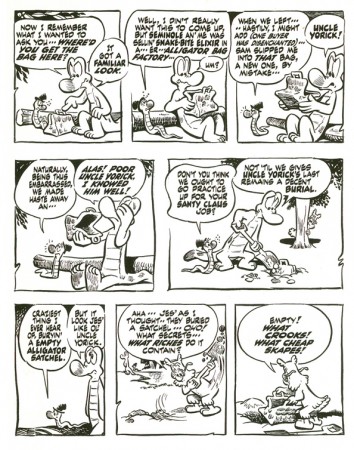 4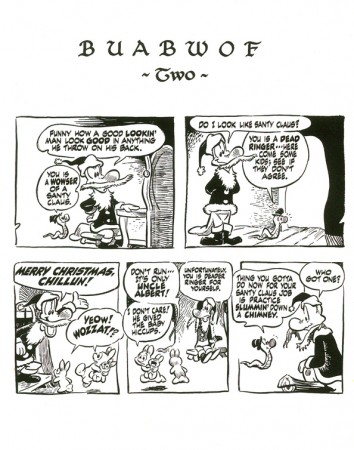 5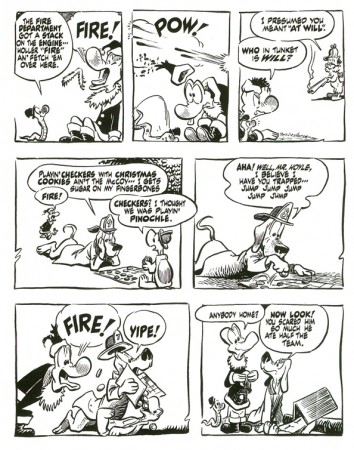 6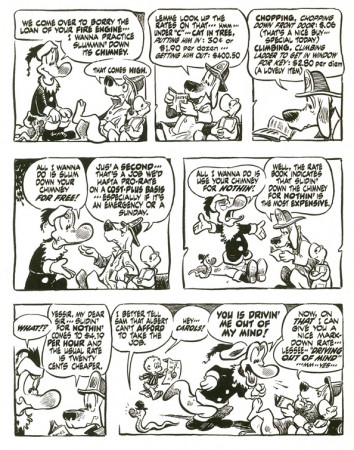 7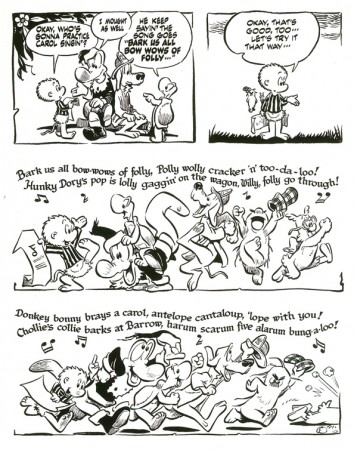 8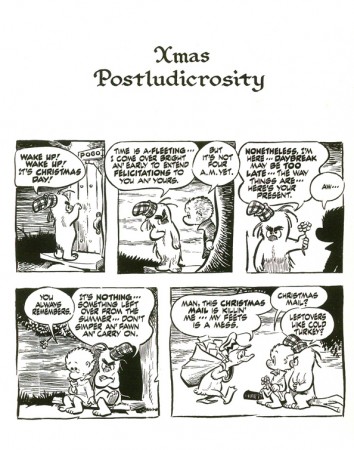 9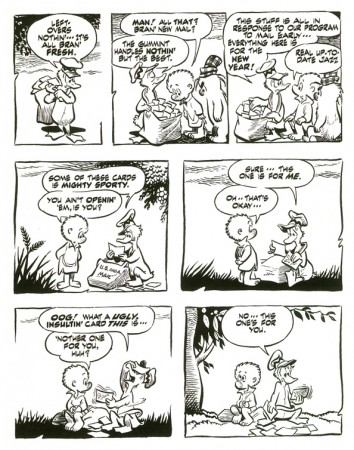 10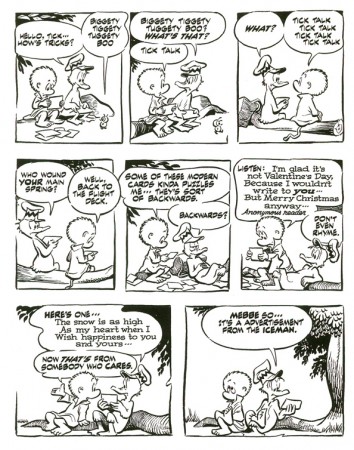 11
Font color="blue">_____________________
- Jeff Scher has the perfect Yule Log for you this Christmas. It was posted by the NYTimes and only takes a minute. More great work from Jeff and composer, Shay Lynch.
3 Responses to "Deck Us All"
on 24 Dec 2009 at 1:03 pm 1.Bridget Thorne said …

" DECK THE HALLS WITH BOSTON CHARLIE
WALLA WALLA WASH AND KALAMAZOO,
NORA'S FREEZIN' ON THE TROLLEY
SWALLER DOLLER CAULIFLOWER ALLY GAROO"

HIP,HIP!

on 24 Dec 2009 at 1:59 pm 2.Ignacio Ochoa said …

Merry christmas Michael.

A warm hug from Argentina and thanks for sharing.

on 24 Dec 2009 at 3:49 pm 3.Eddie Fitzgerald said …

Wow! Kelly sure could draw! Merry Christmas, and thanks for the great posts you've put up all year!
Leave a Reply