Books &Errol Le Cain &Illustration 09 Jan 2010 09:33 am
- I've not paid much attention to Errol LeCain lately, so I thought it might be amusing to revisit a book that I only touched on in the past. Le Cain illustrated two books out of T.S. Eliot's book of poems, Old Possum's Book of Practical Cats. See the first post here.
In one of the two books, Growltiger's Last Stand, three of the poems are illustrated. In my initial post, I only offered the illustrations from one of the the three. To amend for that, this post will include illustrations from the other two.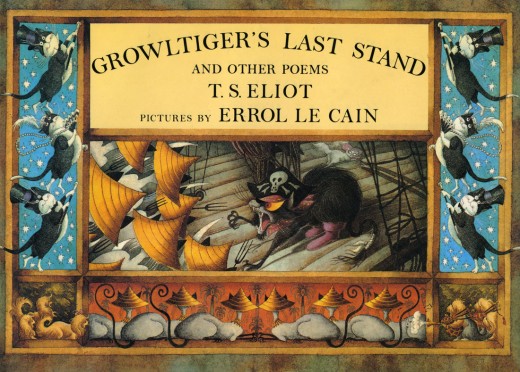 (Click on any image to enlarge.)
.
Of the Awful Battle of the Pekes and the Pollicles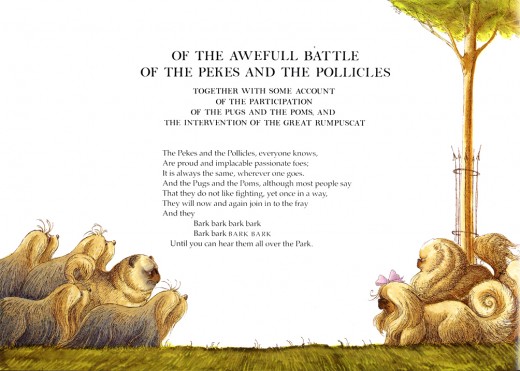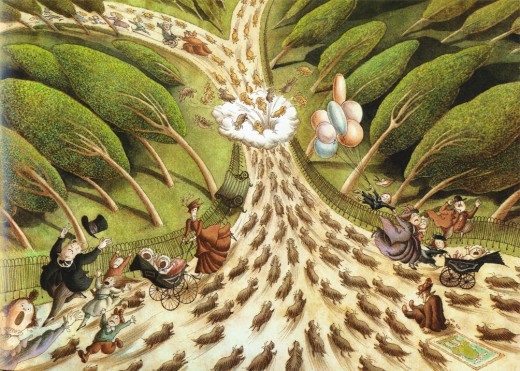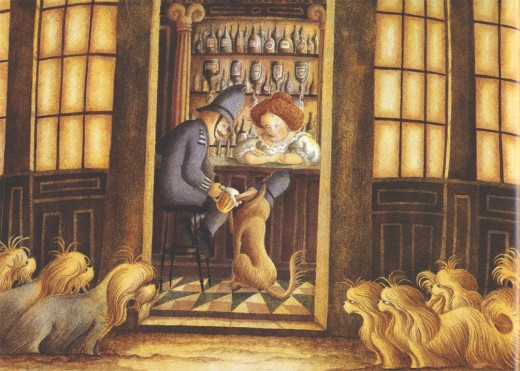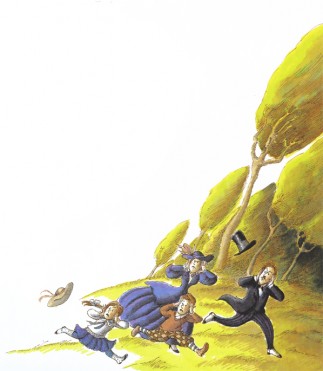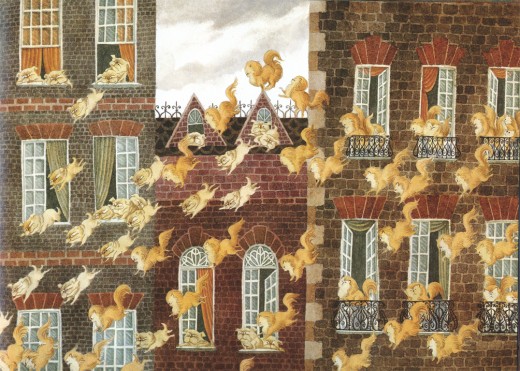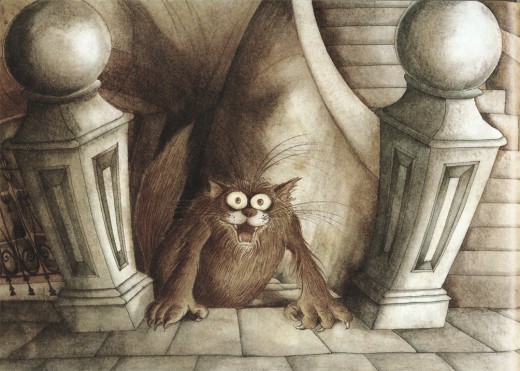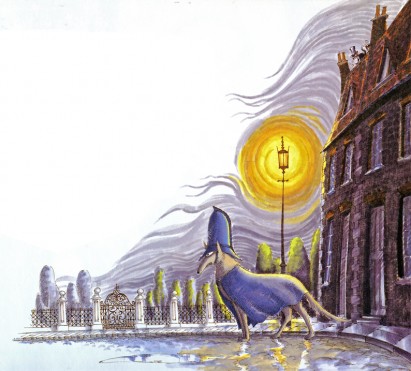 The Song of the Jellicles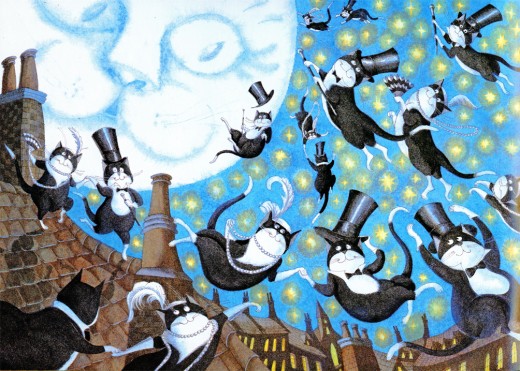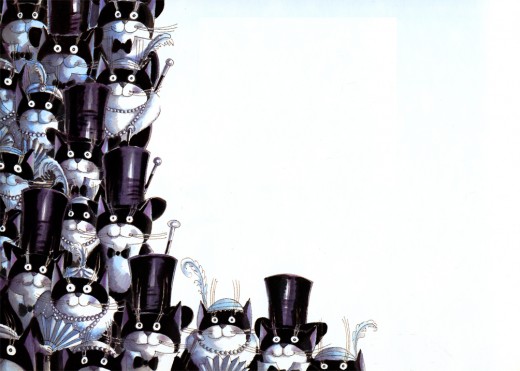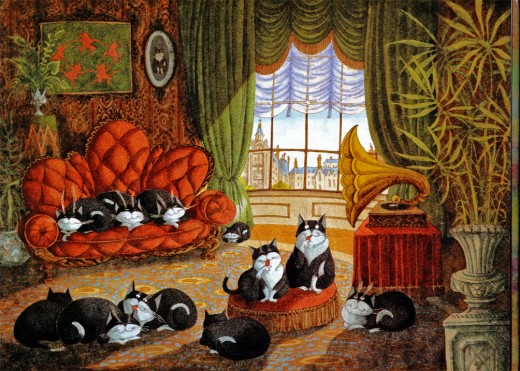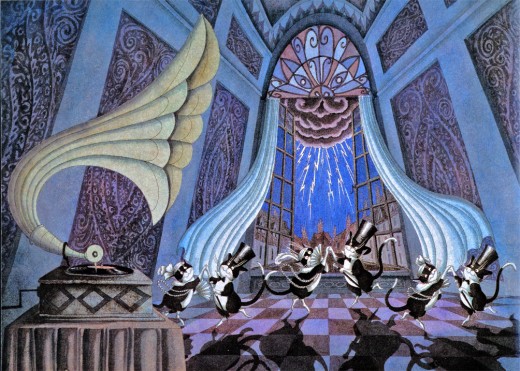 One Response to "Le Cain's Growltiger – 2"
on 09 Jan 2010 at 4:37 pm 1.Niffiwan said …

Wonderful!
Leave a Reply