Chuck Jones &Commentary &Daily post 22 Jan 2010 08:55 am
- The BAFTA Award nominations were revealed yesterday. The nominees for
Best Short Animated Film are:
THE GRUFFALO Michael Rose, Martin Pope, Jakob Schuh, Max Lang
a half hour tv special for BBC1. It features the voices of Helena Bonham Carter, John Hurt and Tom Wilkinson. More info here.
THE HAPPY DUCKLING Gili Dolev – View a clip at their website here.
MOTHER OF MANY Sally Arthur, Emma Lazenby A 5 min short. Info here. View a clip here.
The nominees for
Best Animated Feature are:
Coraline
Fantastic Mr. Fox
UP
_________________
.
-
Screen Daily
magazine has an excellent encapsulation of Eric Rohmer's life work and accomplishments.
Within the article I was reminded that Rohmer did a film, The Lady and the Duke, which made extensive use of cg work for a period piece. The film's exteriors were shot on blue-screen backgrounds with 18th-century paintings superimposed during the editing process. I didn't get to see this film (with a very limited release in the US) but Slant Magazine's review states:
His exteriors recall Zbigniew Rybczynski's famous Tango and forces the spectator to question that which is most visually important in the frame. Rohmer's interiors are considerably less evocative though they're the perfect setting for what plays out like 18th-century Jacobin pornography. The effect is disorienting, mildly humorous, and sometimes taut
And J.Hoberman in his Village Voice review wrote:
The movie's look is authentic, but—as suits an epoch that predates photography—in no way naturalistic. Commissioning a series of paintings based on period engravings, Rohmer has contrived a glorious Méliès effect: Once they leave their drawing rooms, his actors are keyed into these virtual locations as though they were moving through 18th-century panoramas and tableaux.
This will be my next Netflix selection, and I'll undoubtedly post something about it after I see it. I remember being impressed back in 2006 when I'd read about it.
_________________
.
- As I, and probably you, learned this week from
Cartoon Brew
,
Pat Smith
and
Bill Plympton
are now collaborating on a new blog called
Scribble Junkies
.
Pat, on the site, writes of the blog's purpose:
This is where Bill and I will share our opinions, techniques, photos, drawings, and films.

.
I'm looking forward to seeing how this will vary from the sites each of them already hosts:
Pat Smith Blend Films
(Pat states that he is phasing out his personal blog for the new one) and
Bill Plympton Plymptoons
.
_________________
.
- The publicist,
Yana Walton
, sent me a link to a new animated piece done by
Oxfam America
to question the big bucks going into big oil. Oxfam turned to
Talking Eyes Media
to produce the piece which seems to be a sterling and masterful collage of AfterEffects moves.
I found it interesting enough to share. Their agenda is front and forward, but I have no complaint about that. Perhaps in the future they'll go a step further and use real animation to get the message across more forcefully. Perusing the Talking Eyes site, I found myself curious about some of the documentaries they've made.
_________________
.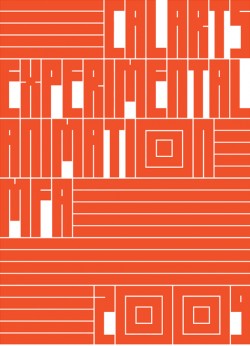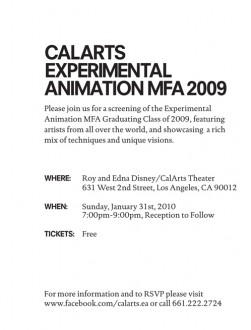 (Click any image to enlarge.)
_________________
.
- The
Tempe Center for the Arts
in Tempe, Arizona will host an exhibition celebrating the work of
Chuck Jones
. The show, called "Chuck
Amuck, a Legacy of Laughter," will open February 26 with a free-to-the-public opening event. The show will run through June 18th. The opening night reception will be held from 7 to 9:30 PM in the TCA Gallery. It will be hosted by Jones' grandson
Craig Kausen
and will include a screening of some of his cartoons. Seating is limited.
Their press release states:
This exhibition of original sketches, paintings and animation production art highlights the life and art of legendary artist, animator and director Chuck Jones who not only helped bring to life famous cartoon characters such as Bugs Bunny and Daffy Duck, but also created the iconic Wile E. Coyote and Road Runner, along with many more. This exhibit will be the largest and most comprehensive exhibit of art by Jones since his retrospective held at the Capitol Children's Museum, Washington, D.C. in 1988.
The Tempe Center for the Arts is located at 700 W. Rio Salado Parkway, Tempe, Arizona. For more info go here.
By the way, if you're at all a fan of Mr. Jones' work you should be regularly visiting the blog established which has been posting many of the letters and illustrations Chuck sent to his daughter, Linda. There's some spectacular material here.
One Response to "Snippets"
on 22 Jan 2010 at 11:27 am 1.Pierre said …

The Eric Rohmer film sounds a bit like this very interesting film called The Fabulous World of Jules Verne by Czech film maker Karel Zeman.

The whole film was treated like a 19th Century Lithograph come to life. The sets were all treated as illustrations and the effects had a decidedly quaint feel which matched the subject matter and time period. Unfortunately the film is hard to come by on DVD but it is available on YouTube in eight parts.

Interestingly, I see that Martin Scorsese is going to film the children's novel "The Invention of Hugo Chabret". It's a wonderful story about a boy who befriends Georges Melies when he was a forgotten nobody working at a train station toy store in Paris. When reading the book, I imagined that the book could be treated in the same manner as the Rohmer film as well as the Jules Verne film.

I'll definitely look out for the Rohmer film.
Leave a Reply