Animation Artifacts &Bill Peckmann &Chuck Jones &Models 27 Jan 2010 09:47 am
- As I've said in the past, I just love model sheets. And here are a stash of them on loan from Bill Peckmann's collection. Some good, some not-so-good, and some great.
Let's start off with something great.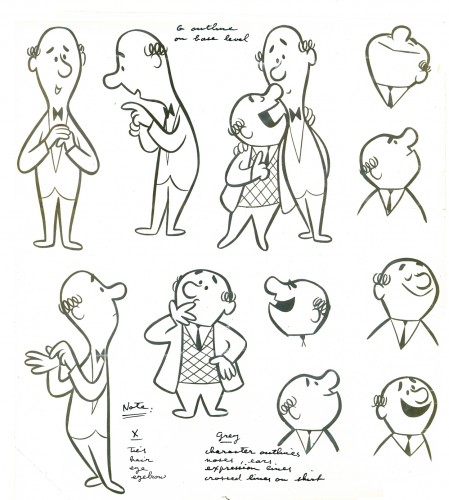 Bert and Harry Piels in a photostat
from the UPA studio.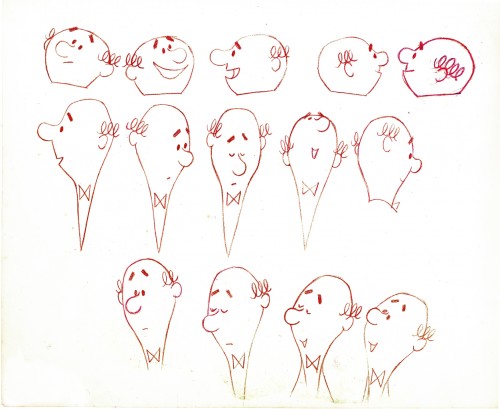 Here's a head model for the Piels brothers
drawn in red colerase on animation bond.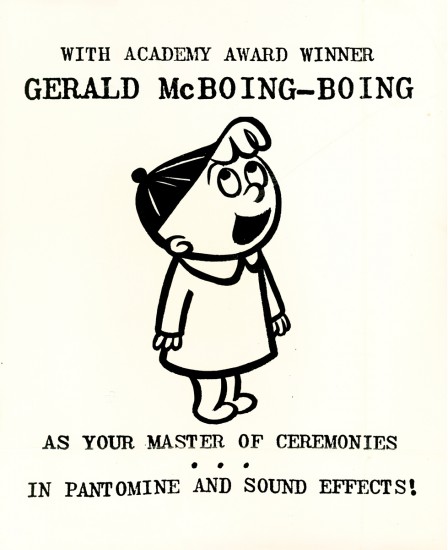 Here's a B&W fading photostat of an announcement
for the Gerald McBoing Boing Show direct from UPA.
The following are some models from Chuck Jones' not-so-good tv film
A Connecticut Rabbit in King Arthur's Court.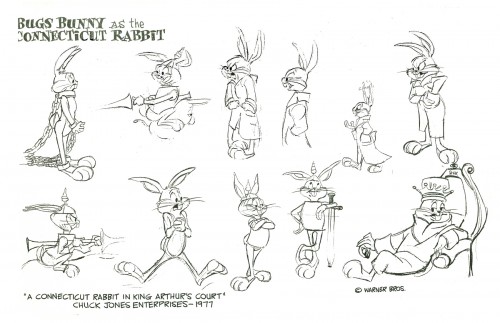 Bugs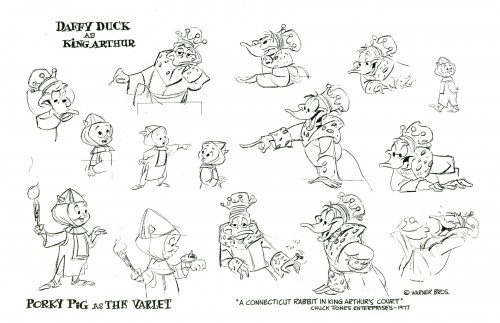 Daffy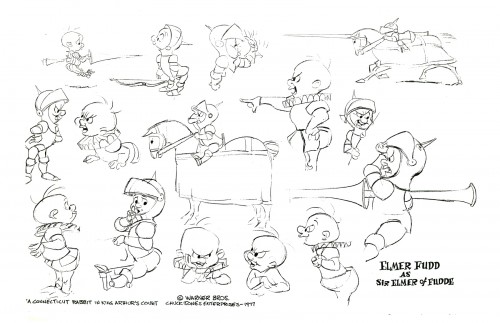 Elmer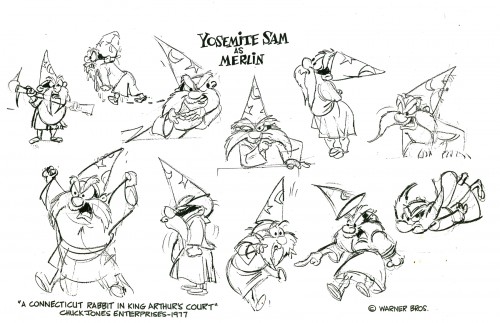 Yosemite Sam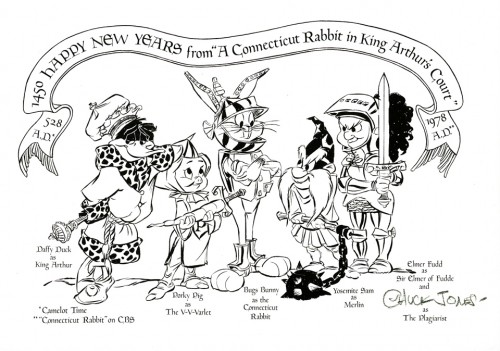 Here's a HAPPY NEW YEAR card from 1978.
Finally the bottom of the barrel of a couple of models
from Chuck Jones' RAGGEDY ANN & ANDY in
The Great Christmas Caper.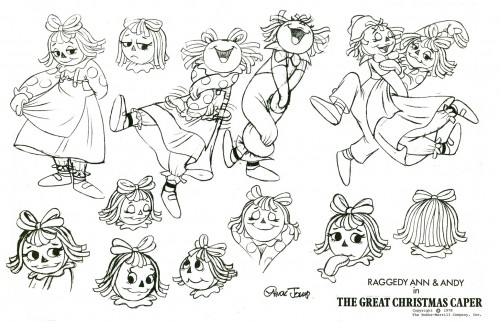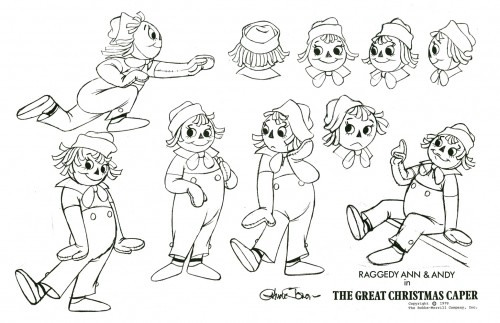 The characters never looked worse.
In his later years, Chuck reworked the WB characters into something
godawful, and here he takes Raggedy Ann and Andy way over that
cute/corny/ugly line. Too bad he didn't pull Corny Cole into it.

9 Responses to "Assorted Models"
Leave a Reply