Animation &Disney 22 Feb 2010 09:14 am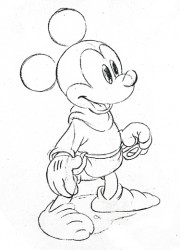 .
- I'm pleased to post this scene by Frank Thomas from the brilliant Mickey short, The Brave Little Tailor. This scene is one of the highlights of the short.
In its entirety the scene's about 250 drawings long, and I'll never be able to get it up in fewer than four or five posts. Many thanks to my friend, Lou Scarborough, for the generous loan of his xeroxed copies.
So, here are the first fifty drawings.
.
.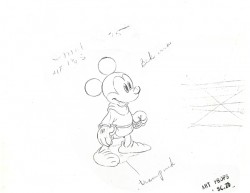 1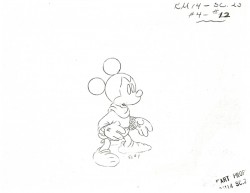 2

The following QT movie represents the first three posts.
As more of the film is posted, I'll also post more of the scene.

Click left side of the black bar to play.
Right side to watch single frame.

5 Responses to "Thomas' Little Tailor – 1"
Leave a Reply