Commentary 21 Feb 2010 06:17 pm
- I just heard of the passing of actor/director, Lionel Jeffries. Just a year ago, Feb. 8, 2009, I posted a piece on the death of actor, James Whitmore. I'd tried to hire him as the voice of Gower in my film, Abel's Island. When I couldn't get Whitmore, I turned to Lionel Jeffries.
And now, Lionel Jeffries has died. I'm sad. This is what I wrote in that piece, last year.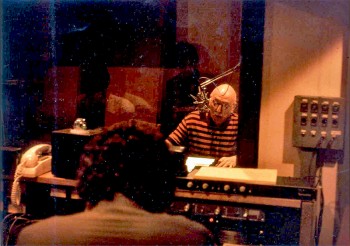 - Too few are the photos I have of the recording sessions done for my films. On Abel, I have just two. Both are of Lionel Jeffries who played Gower, the frog.
Mr. Jeffries is a very big name in England and deservedly so. Americans probably remember him best for his performance as "Grandpa Potts" in Chitty Chitty Bang Bang or as Pellinore in Camelot. In England, his reputation as a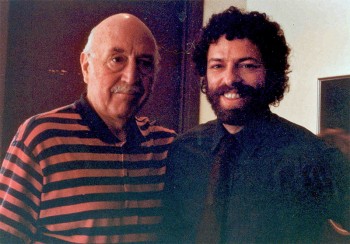 director was sealed with The Railway Children, an overwhelming success in that country. In this film, he directed Jenny Agutter in her first role. (I worked with her on my short, Max's Christmas.)
Mr. Jeffries, like all of the Brits I have worked with was extraordinarily professional. The session was relatively brief, and the performance was more than I ever imagined.
_______(All images enlarge by clicking on them.)
My biggest regret, on this film, was that I didn't take a camera to London to snap shots of Tim Curry. His performance as Abel was the rock on which the rest of the film was built. Lionel Jeffries' voice worked well with Tim Curry's. The only other voice heard in that 1/2 hour show, was Heidi Stallings'. She also gave a solidly first rate performance as Abel's wife, Amanda. (No photos of that session either!)
Sterling vocal performances from all three actors really pushed the film off on a good journey.

________________________
These are the first of the obituaries I've seen:
NYTimes, The Guardian, BBC News
4 Responses to "RIP Lionel Jeffries"
Leave a Reply