Animation 25 Mar 2010 07:34 am
- Two weeks ago I posted the other side of this flipbook. In 1949, the Walter Lantz studio had a promotion going where they gave a number of flipbooks free to consumers of Grape Nuts Flakes.
The pages were double-sided. This side features Andy Panda taming a lion. Andy is in full color, whereas the flip side – Oswald – was just line work, so you know which one was still a "star" in 1949. See the Oswald book here.
The registration wasn't very good on the printed page, and I had to adjust a bit to make it work. The paper it was printed on is newsprint and the color registration is also off. The images in the thumbnail are about twice the size of the original.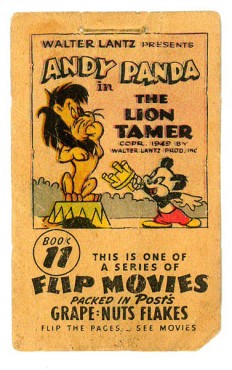 1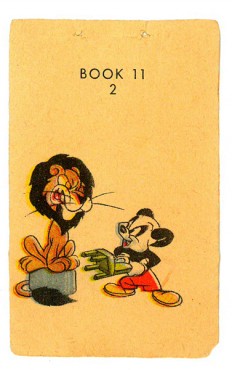 2
(Click any image to enlarge.)

">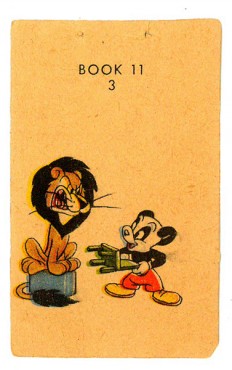 3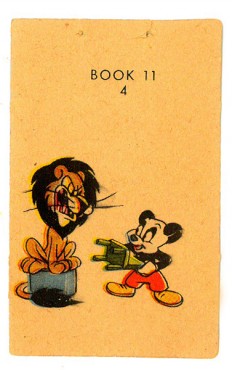 4

">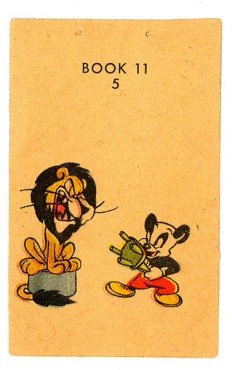 5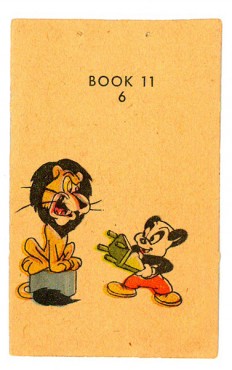 6

">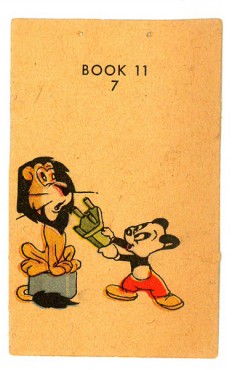 7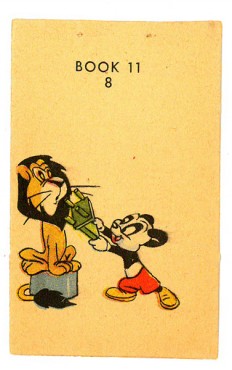 8

">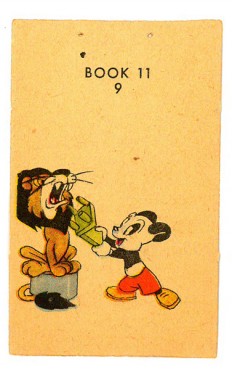 9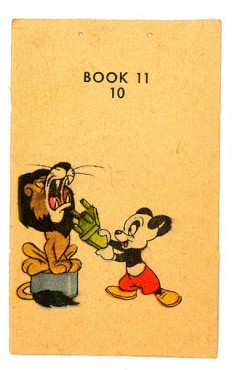 10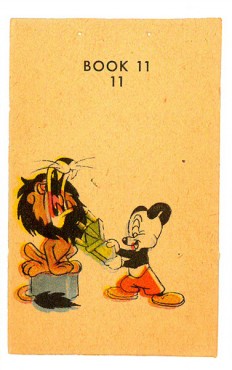 11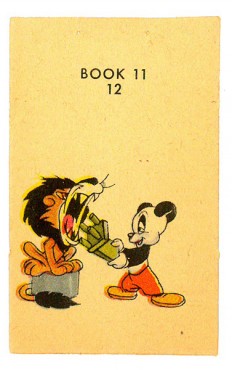 12

The drawings of the following QT movie were exposed
on threes to best make the action work.

Click left side of the black bar to play.
Right side to watch single frame.

One Response to "Andy Panda Flipbook"
on 26 Mar 2010 at 7:26 am 1.Stephen Macquignon said …

Wonderful! It is too bad that flipbooks are no longer in boxes of cereal imagine all those kids being influenced to create stories
Leave a Reply