Animation &walk cycle 13 Mar 2010 08:46 am
- Here's a secondary character from the Ub Iwerk's Flip the Frog short, The Office Boy (1932). This was animated by Pete Burness. Milt Gross' influence is obvious. The animation industry was smitten with him – for good reason.
There's a wonderfully loose quality to the the run that was all but lost in later animation when things got sophisticated. Today, that loose quality is dead as a doornail.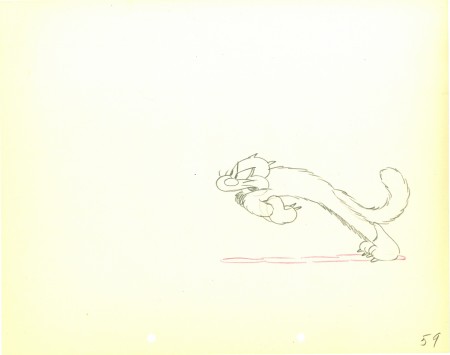 (Click any image to enlarge.)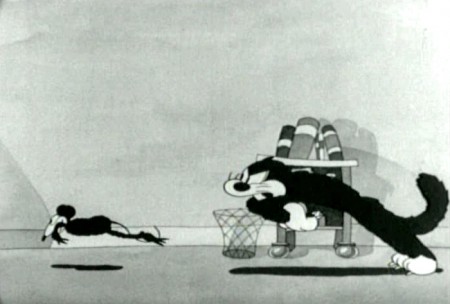 The following QT movie represents the 20 frame cycle above on one's.
Click left side of the black bar to play.
Right side to watch single frame.
2 Responses to "Burness Cat"
on 13 Mar 2010 at 11:21 am 1.Bob Flynn said …

Love this cycle for all the reasons you mentioned and then some. The logic is all there, without being such a literal interpretation of how an animal would really move—a cartoony character moving like a cartoon should.
Leave a Reply