Animation Artifacts &Bill Peckmann &Comic Art &Illustration 23 Mar 2010 08:31 am
- It's nice to know that there's some playing at the top.
In designing an Underoos commercial for Phil Kimmelman and Associates, Alex Toth sent funny cards to Bill Peckmann, he responded with paintings of his own. Thanks to Bill, I have some of that material, and will post it here.
First this short note from Bill about what follows:
". . . about 30 years ago PK&A was lucky enough to do a TV "Under-Roos" spot with Alex Toth (since I was and am a HUGH Toth fan, I probably badgered Phil and the Ad agency into using Alex to do the super hero character designs and LO's of the spot) and with that, I also became the lucky recipient Alex's many missives. These came in the form of letters and postcards, which were wonderfully illustrated with doodles and sketches. One doodle that he used quite a bit was his cigarette smoking, signature alter ego "Grumpy Duck" (see attached).
And with that, I did some riffs on his Duck character showing the history of aviation (we were both airplane buffs) and photography (we both appreciated good photos). These were done with xerox and cel paint. Happy to say, Alex seemed to get a kick out of these."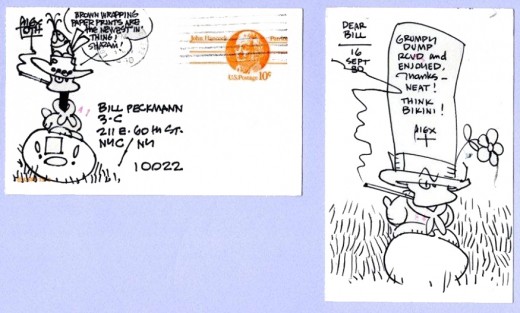 An example of one of Alex Toth's mailings to Bill.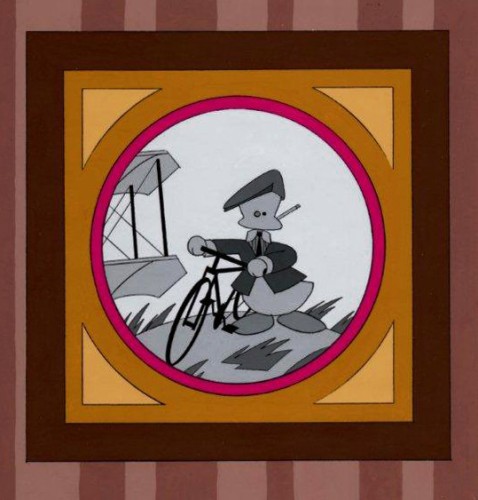 1
Here's the series of ducks that Bill painted for Alex.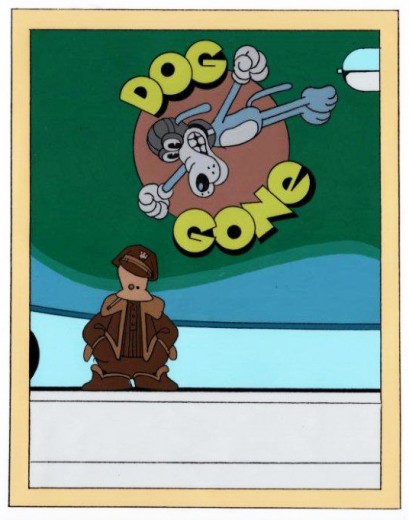 2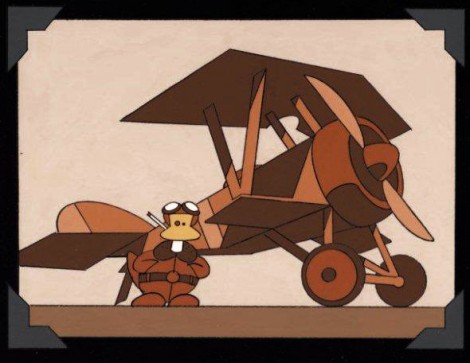 3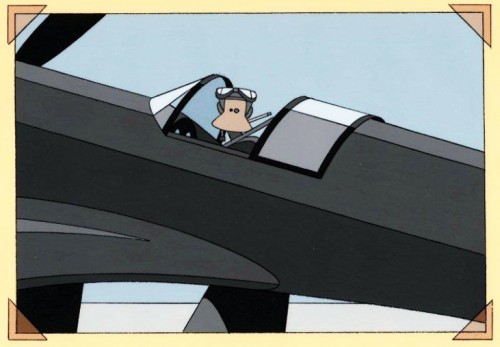 4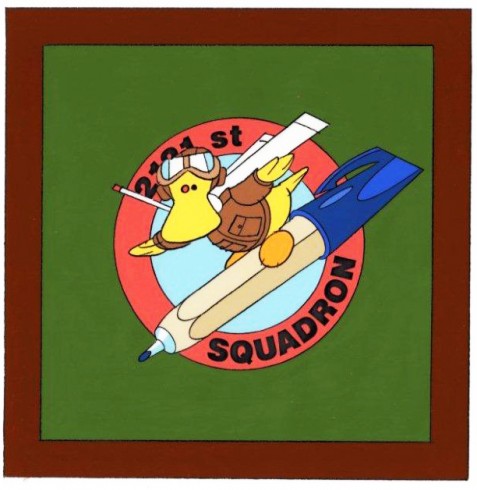 5
"Here are some setups that Alex Toth did for the 'Underoos' spot for us. Since Superman and Spiderman came from rival companies, very seldom or never did they appear together. You might have a Toth fan or two in your audience, mebbe we'll make you one. At end of s'heros is a doodle, one of his many."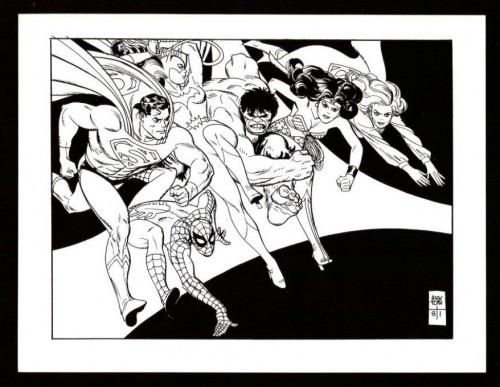 1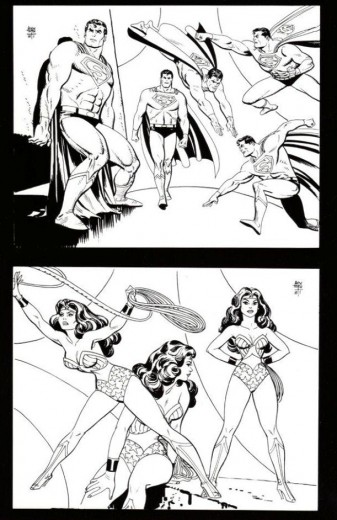 2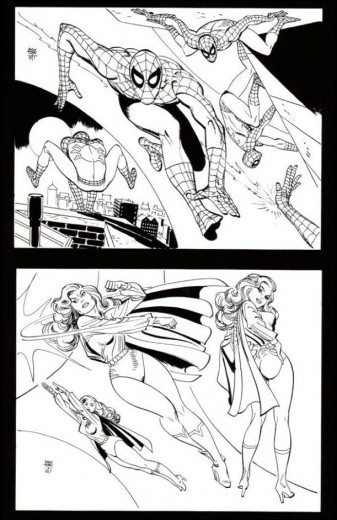 3
Finally, a thank you note (the original was in color) that Alex did for Rowland Wilson, they were big mutual fans. The two were friends: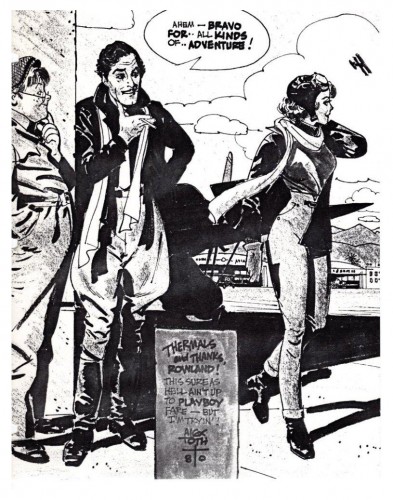 5
Enlarge to read the panel bottom center.
7 Responses to "Alex Toth at PK&A"
Leave a Reply